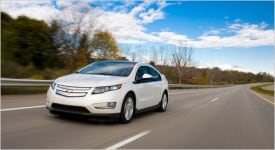 Electric cars are finally reaching the main stream, albeit very slowly. Sometimes I stare across the highways at those huge stacks pumping out plumes of smoke and junk that comes from who knows where and ends up who knows where (well, Al Gore knows… and it almost rhymes with auto-zone).
So we've been thinking electric. Maybe a Toyota Prius, or a Honda Insight.
For a sports car-loving guy these things don't exactly light my world. But they make so much sense, especially given the miles we're putting on these days; up and down 101 to Palo Alto, San Francisco, then up to Berkeley and a round-trip or two to Napa and Sonoma. Repeat.
But, I have to wonder: why must electric cars look like alien fish?
Is this odd design we see from all of the manufacturers by choice or by necessity (maybe to accomodate battery arrays)? Can't they just take stock car designs — all well and good — and make hybrid or electric editions without adding funky fenders, strangely sloped roof lines, and el junko in the trunko? And let's leave those minuscule tires for the clown cars.
Reading this back to myself so far tells me that I still need to wean myself off traditional car thinking, aka the combustion engine. I'm sure–at least I hope–there is a good reason for all of this.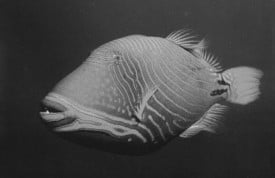 The car I'm most interested in now (if I momentarily pretend sports cars don't exist) would be the new Chevy Volt. For a few reasons.
First, I'm very pleased this is a progressive, American engineered car. I hope it's a hit, and gives GM a new lease on life (at least for three years).
Secondly, the styling is half-way respectable. It has some attitude, what with the aggressive grill and somewhat neatly stylized rear quarters. It's more expensive than the competition, but you can get up to $7,500 in federal tax credits.
Road test are trickling out now for the Nisan Leaf (all electric) and Chevy Volt (electric + gas) so it will be interesting to see how they fare.
But, when it comes to styling I still wish it felt like we're driving these cars on planet Earth and not Neptune. Hang on a sec, I found my skinny leather tie… this might work out after all.