First thing to know: BH Photo Video is not the place to go for a Black Friday camera deal. Fortunately, there are a lot of other places to satiate your quest for a bargain including Best Buy, Amazon, Target, among others. Here are is a round-up of some of the best deals available today for cameras, kits, lenses, and accessories.
Cameras
If you've followed Stark Insider over the years you'll know I'm a Canon fanatic. Not that I don't like Nikon. It's a family matter. Generations of Starks used Canon, and so it goes. I'm a huge DSLR fan, using a Rebel T2i and EOS 60D every day for this site; for photos, but also largely for videos too.
As I mentioned pass on BH Photo Video (normally a decent, reliable place to source gear) and look to Amazon, Walmart and Target for the best BF deals.
Kit Deal: Canon EOS Rebel T2i with two lenses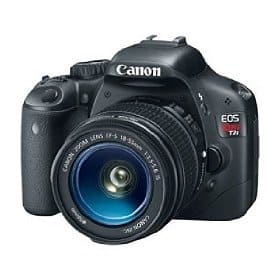 This is a screaming deal for one of my favorite all-time pieces of kit. Featuring 18MP with a DIGIC 4 image processor and the ability to shoot up to 6400 ISO, the T2i can produce some stunning shots.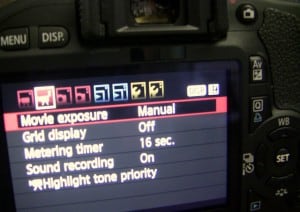 If you like to shoot video (see Stark Insider TV for examples), this DSLR is a great pick; I especially like its 24fps mode, and ability to easily mount shotgun mics. Yes, you can step up to the T3i and get a pop-out LCD viewfinder. I find it marginally useful, though (hardly ever use it on my 60D), and with this bundle including two lenses it's just too good a deal.
Other Deals:

Nikon D3100 14.2MP DSLR with 18-55mm Lens, $640 online at Walmart

Canon EOS Rebel T2i, with 18-55mm lens, $649 at Target
Articles and Tips:
Lenses
Don't worry if you're slightly confused when it comes to choosing lenses. There are a lot of them out there, but I keep it simple. My kit includes three basics: (1) a macro lens for close-ups, (2) a telephoto for everyday flexibility, and (3) a classic 50mm.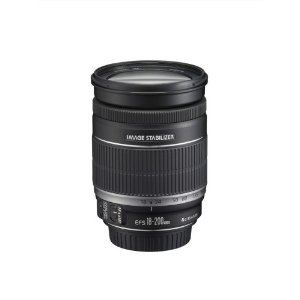 A great everyday lens. Pop this on a T2i, T3i or 60D and you're set for a variety of situations. This one is on my camera about 90% of the time. I can get enough wide angle thanks to the 18mm range (crisp) and then zoom in to capture subjects at distance, or to help achieve some great bokeh effect at 200mm. At just over $500 it's quality Canon glass at a respectable price.
Canon EF 50mm f/1.8 II Camera Lens – there's a reason why this lens has a 4.5+ star rating from over 1,700 reviewers on Amazon. It's a classic workhorse; also, this 50mm lens is fast, and does well in low light. Definitely have one in your bag. I've used this on many occasions in the San Francisco Bay Area where my 18-200mm won't give me enough sharpness in dark situations, such as when filming chefs at work at foodie events. Highly recommended.
Sigma 70-300mm f/4-5.6 DG Macro Telephoto Zoom Lens – I normally recommend Canon glass. But here's an interesting exception if you want lots of range at a ridiculously low price.
Accessories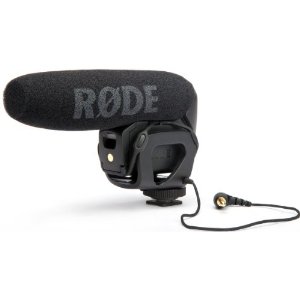 If you like to run 'n gun a bit, shooting video, this is your shotgun of choice. I can't find much of a deal on it unfortunately. If anyone has a tip on a BF deal let me know. I've written at length about the Videomic and Videomic Pro, and I'm convinced they are the best entry level DSLR shotguns.
Transcend 32GB SDHC Memory Card
I go exclusively Transcend when it comes to memory for one reason: I've never had a failure. You'll want Class 10 spec (although I've used Class 6 for photos in a T2i without issue) for video and continuous shooting. Yes, you can go with less capacity, but why bother when you can get a heck of a lot of storage for under $40. So far, this is the best price I can find for this card. Bonus: "frustration free" packaging – now you don't have to cut off a finger opening it.