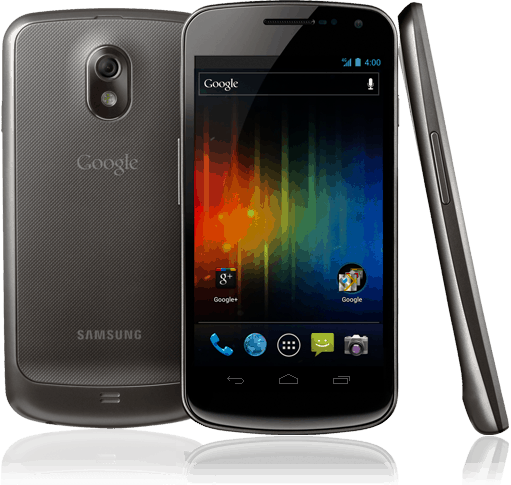 Samsung and Google just announced what we've all been waiting for: the Galaxy Nexus smartphone.
I've been expecting this announcement for about… well, two years now- ever since I bought a first-gen Moto Droid at a Verizon store here in Silicon Valley (remember 11/6/09!).
iPhone 4S: take note, Android has evolved beyond its early adopter roots, and packs some serious (not to be confused with Siri-ous) heat.
As many of you know, I've been contemplating my next upgrade. My Verizon contract officially expires on Nov. 6, 2011. I'm not alone I figure, and like a lot of you I'm trying to decide which Android smartphone will be my everyday bit of kit. Look, it's been a great 24 months with trusty Droid. But I'll be the first to admit — even to the most ardent Apple fanboy — that el Droid can be slow on occasion. So the need for speed burns deeply.
Let's cut to the chase…
The biggest advantage Google Nexus has is Android 4.0 – aka "Ice Cream Sandwich".
Poor Moto RAZR. Slim is good, and all that, but, man, who'd you rather: Android 2.3.5 Gingerbread, or Android 4.0 Ice Cream Sandwich?!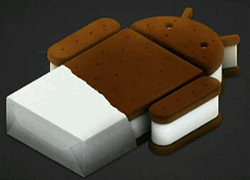 And Super AMOLED? Yes, sounds great. And, in fact, many have heaped praises on the display. However, may I introduce to you Galaxy Nexus and the active matrix organic light emitting diode screen – in all 4.65-inches of its eye-popping, wide-angle viewing glory. This is starting to encroach on my favorite tablet, the 7-inch original Samsung Galaxy Tab. Maybe one device can rule them all.
I have yet to get some hands on time with Galaxy Nexus, so I can't say how I'm feeling about my decision- Moto RAZR vs. Nexus- but my early thinking has Nexus as the favorite.
Let it be known that I have high hopes for Android 4.0. Honeycomb is decent, but incomplete. It was a half-step in the right direction. I'm ready to upgrade, and there's no way in hell I'm succumbing to Siri and the iPhone 4S  (us Droids don't need therapists… well, not yet anyways). No way. Open source: you complete me. iTunes: not so much.
Pricing: unknown at this point. This will be the factor among many-a-Motorola-Droid-upgrader. The RAZR comes in at a hefty $299 and doesn't run the latest OS. Waiting for more info… more ideas…
BTW here's some of my favorite posts on the news:
A Quick Android 4.0 Ice Cream Sandwich Feature Rundown [TechCrunch]
30 Awesome new features in Android 4.0, 'Ice Cream Sandwich' [betanews]
Google-Samsung Challenge iPhone With Facial-Recognition Security [Businessweek]
GALAXY Nexus Specs

HSPA+ 21Mbps/HSUPA 5.76Mbps 850/900/1900/1700/2100
Network EDGE/GPRS 850/900/1800/1900
1.2 GHz Dual Core Processor
Display 4.65″ 1280X720 HD Super AMOLED
OS Android 4.0, Ice Cream Sandwich
Camera Main(Rear) : 5 MP AF with LED Flash
Recording : 1080p Full HD Video@30fps
Memory 1GB(RAM) + 16GB/ 32GB Internal memory
Size 135.5 x 67.94 x 8.94mm, 135g
Battery Standard battery, Li-on 1,750 mAh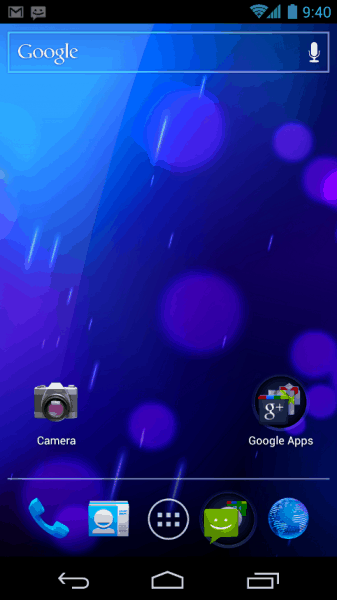 Hands-On Android 4.0 Ice Cream Sandwich (courtesy: The Verge)