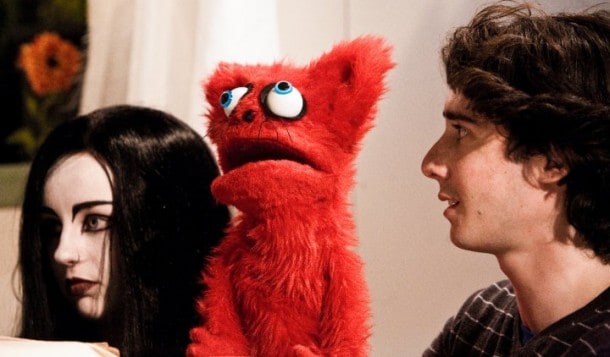 Fans of Spinal Tap, Best in Show, and other Christopher Guest-like mockumentaries are in luck. Sunflower Hour, which explores the seedy underbelly of puppeteering and what it really takes to make it in childrens television, is nearing completion. Writer and director Aaron Houston (Unpaved Productions) informed us that the trailer is now available (see below), and we've got the first look for you here on Stark Insider.
This is great news for Aaron, not only because completing the film may help him erase the devastating Canucks hometown loss in game 7 of the Stanley Cup finals, but also because it's exactly the kind of material – his feature debut – that has a strong chance of going viral.
There is a certain amount of American Pie inspired humor here, plus a dash of good old fashioned Canadian quirkiness – all welcome in my books.
In an email Aaron tells me that he's also working on another trailer which will be more in the Christopher Guest vein. Meantime, he's off to the Karlovy Vary Film Festival (Czech Republic) to screen Sunflower Hour where it will receive its world premiere. There is also a strong possibility we will see him and his crew next year at Cinequest in San Jose (see Douche bag marketing!).
For more about Sunflower Hour and the making of the film, listen in to this podcast with Aaron and I talking independent film, working with actors, post-production, film technology and more.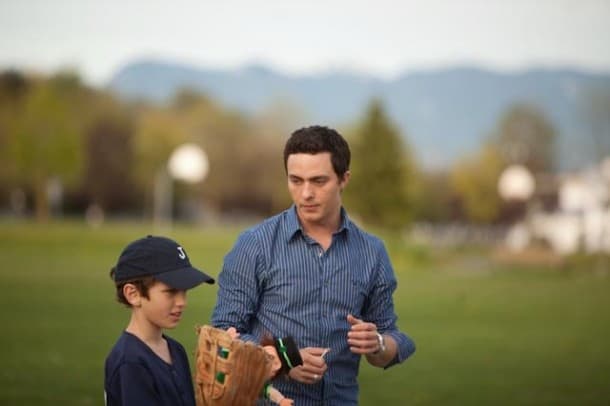 Sunflower Hour

Colour, HD CAM
Canada, 2011, 85 min
WP – World premiere
Section: Forum of Independents
Director: Aaron Houston
Screenplay: Aaron Houston
Dir. of Photography: Steven Deneault
Designer: Daren Luc Sasges
Editor: Greg Torpedo Ng
Producer: Aaron Houston, Aisla Webster
Production: Unpaved Productions
Contact: Unpaved Productions

Cast: Patrick Gilmore, Amitai Marmorstein, Kacey Rohl, Ben Cotton
Synopsis

This mockumentary follows four puppeteers competing for a spot on the children's television program "Sunflower Hour." None of the candidates leads a boring life: child-like David suffers from an inferiority complex after the bullying he endured from his older brothers; Leslie tries in vain to win the respect and attention of his father, an evangelical clergyman; Satan's Spawn is going through the toughest phase of her rebellious, post-pubescent life; and tough guy Shamus is a sham Irishman who has been treating his puppet like a real person ever since his dad left years ago. After the documentarists find out that the producers of the children's program once worked in the porn industry it becomes clear that none of its creators should be making a show for kids…. Infectious humor, eccentric characters, and blatant exaggeration in a movie that posits a clear thesis: certain people should not be allowed to entertain and educate our children.

About the director

Aaron Houston (b. 1978, Montreal) is an independent filmmaker from Vancouver. He has several short films to his credit, including Rousing Doug (2004 – winner of the Overnight Success Festival), Schlick Schlims (2007), and Two Theories, One Stone (2009). Houston has also written and directed several commercials (Nokia, Canadian Tourism Commission), and he won the Audience Award at the 2009 Eddie Awards for Best Commercial. As an active member of Vancouver's local film community, he coproduces the Celluloid Social Club, a monthly screening event of independent films, and is a cofounder of the Hot Shots Shorts competition, which gives opportunities to emerging filmmakers. The comedy Sunflower Hour is Houston's writer-director feature debut. He is currently working on several other projects.