If you haven't been out to catch a show or live event recently now might be a good time to dust of those dancing shoes. Or smoking jacket. To say there's something out there for everyone is an understatement. Stages are lighting up across the Bay- San Francisco, Berkeley, San Jose, Palo Alto- even as we head into the typically slower summer months.
But first, what's a weekly what's happening update without a quote?!
I'm not want to get into politics, but this one by 18th century American politician (and Founding Father) caught my attention: "Those who stand for nothing fall for anything."
So, in keeping with that spirit, I stand for: deep thought Jack Handy style, Arts and those that breathe life into it every day, rules of the road (notably: slow traffic to the right, pleeeease!?). What is it, preytel, that you stand for?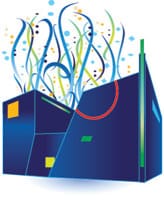 Also coming up: don't forget, the San Jose Rep is holding a special "Blue Box Bash" gala on June 11 to celebrate its 30th anniversary.
With that, we're on to this week's round-up of shows, events, things to do across the beautiful San Francisco Bay Area. As always, if you want to be included, please reach us at press@starkinsider.com. The Stark Insider Theater Guide now includes over 50 venues, and is, from what I'm told, now the single most-visited guide of its kind in the known universe – check that… I mean this universe (i.e. the SF Bay Area).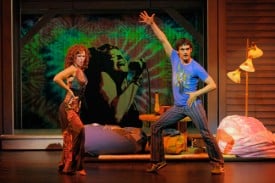 Tales of the City: A New Musical
American Conservatory Theatre (A.C.T.)
San Francisco
Now playing (Opened May 31)
On the bustling streets of 1970s San Francisco, neon lights pierce through the fog-drenched skies, disco music explodes from crowded nightclubs, and a wide-eyed Midwestern girl finds a new home—and creates a new kind of family—with the characters at 28 Barbary Lane. Three decades after Armistead Maupin mesmerized millions with his daily column in the city's newspapers, his iconic San Francisco saga comes home as a momentous new musical. Armistead Maupin's Tales of the City unleashes an exuberant celebration of the irrepressible spirit that continues to define our City by the Bay.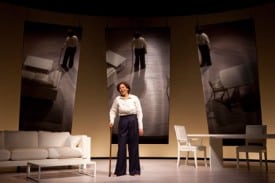 Let Me Down Easy
Berkeley Repertory Theatre (Roda)
Berkeley
Opens: Wed, June 1
She set the Bay Area ablaze with Fires in the Mirror and Twilight: Los Angeles. In recent years, you've seen her on The West Wing andNurse Jackie. Now Anna Deavere Smith returns to Berkeley Rep with her latest theatrical hit. Let Me Down Easy examines the body and the body politic, as only Anna Deavere Smith can. Using her unique performance style, she introduces you to a rodeo rider, a prize fighter and an altruistic doctor—as well as legendary cyclist Lance Armstrong, supermodel Lauren Hutton and former Texas Governor Ann Richards. Together, their voices tell a stunning story about the vulnerability of the human body, the resilience of the spirit and the price of care.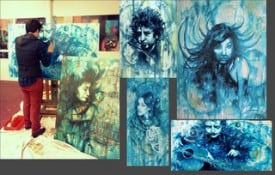 SubZERO Festival
San Jose
Friday, June 3
6pm to midnight
Focused on emerging and present subcultures thriving in the region, SubZERO is a "diy, artistically bent, hi/lo-techno mashup where street meets geek." Come downtown on June 3rd to San Jose's SoFA District from 6pm 'til midnight for an inspired evening of arts & culture. In addition to the South FIRST FRIDAYS monthly art walk you'll find outdoor stages of entertainment plus artists, performers & musicians celebrating the indie creative spirit.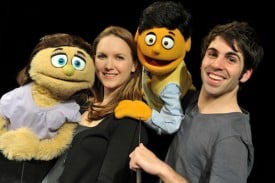 Avenue Q
San Jose Stage Company
Opens: Saturday, June 4
Summer's Hottest Ticket is coming to The Stage! Avenue Q, winner of the Triple Crown of Tony Awards – Best Musical, Best Score and Best Book, is the hilarious and irreverent smash-hit musical about real life in New York City. Part flesh, part felt and packed with heart, Avenue Q is the laugh-out-loud musical that is just like your life…only funnier. Entertainment Weekly called it "one of the funniest shows you're ever likely to see!" Come see what all the fuzz is about!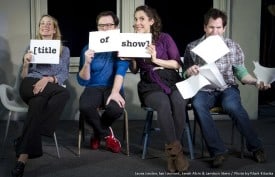 [title of show]
TheatreWorks
Mountain View Center for the Performing Arts
Opens: Saturday, June 4
Imagine a funny new musical by a pair of terrifically talented writers about a pair of terrifically talented writers writing a funny new musical. A love letter to musical theatre, this hit Broadway comedy chronicles four theatre geeks struggling to escape a run-down rehearsal hall and scale the heights of the Great White Way.
Stark Insider: Recent Theater Coverage
Thanks: Clinton Stark.