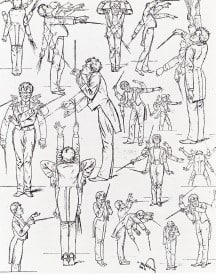 Inspired by true events. The adventure continues…
To my eyes at least, the peninsula — all 775 miles of it — looks a bit like the skinny brother Florida never had. It's a bit of a mystery really and I suspect many don't even realize that Baja California is part of Mexico. I mean, it has "California" in its name! Then there's the desert, and that foreboding mountainous spine that stretches some 900 miles parallel to the coast. The Sierra de la Giganta, which I finally learned how to pronounce and spell some years later, stands impressively to the west of Loreto and is the range most familiar to this neophyte. Descending to the LTO airport (if you're lucky, just after a dramatic loop above the Sea of Cortez and the 5 islands) provides the kind of view normally seen on the National Geographic channel. Perhaps it's what tickled the fancy of the producers of "The Bachelor" whom, in 2005, decided to film the season finale in Loreto Bay.
Still, there is not a Costco, a Best Buy, or even a Chucky E. Cheese in sight. At least not in this part of the Baja.
Further south, however, franchises do begin to spring up from the otherwise spartan brown and grey desert floor. Like garish lounge acts they beckon with Liberace-inspired facades and smarmy offers. Of course, I feel right at home. Where else would I be able to procure an 8-foot bat with large wings and laser beam LED eyes?
* * *
"¿Habla usted español?"
It was the first thing I recalled Andres saying when he finally caught up to me, after an impromptu game of cat-and-mouse through the streets of downtown Loreto.
We were sitting on some broken stone steps just underneath an overhang in the Mision, or as it's historically known, the Misión de Nuestra Señora de Loreto Conchó. It was the kind of place you might watch a stand-off, like the O.K. Corral. Or perhaps you'd bear witness to some kind of spiritual ceremony. Yet, there was not a Dominican or Franciscan in sight, just the rich sound of this group of musicians filling the evening with glorious symphony. Strangely, the almost monsoon-like rainstorm didn't seem to faze them one bit.
"No hablo español," I say, resigned and embarrassed.
"You should learn to speak Spanish, you know. Si?"
"Si."
For a teenager, Andres struck me as thoughtful and measured. He wasn't at all what I expected. Well, then again, what do you expect from a stranger that is "assigned" to watch you and allegedly inform of a role related to this cursed Scorpion Bay deal that kept landing in my lap?
But I didn't feel threatened or in danger in any way. There'd be plenty of time later for that, wading in blood by Coronado Island, and drifting in and out of a dream-like state while talking to a Nordic gentleman in San Javier. Most terrifying of all we'd need to deal with Loreto Bay Company in an attempt to get a small casa built in the master-planned resort. The contract for the home — one of some 5,000 planned to be built over twelve years — was actually comprised of two parts: one for the land, and the other for a secondary construction contract involving a series of draws as building progressed. If worrying about being watched in the Baja, or the fandangled business of Murphy Gamble or the maniacal ravings of Cortez at Mike's Bar were of any concern, wait until I had to deal with the accounting department at Loreto Bay. It was a two-horse race, beween LB accounting and the old FM3 renewal process, for the most bizarre, stubborn and obfuscated experience known to modern society.
* * *
Speaking of fog (of war?) and confusion, you should know that recalling these conversations and events that transpired over the past five years is fraught with, as you might expect, gaps in detail, cohesion, and most certainly, logic. Granted, my private, disorganized notes and past blog posts on the old StarkSilverCreek web site have helped somewhat in piecing together this admittedly haphazard re-sequencing of events. Perhaps you've already died of boredom, or picked up an old copy of the far more interesting and intelligible Home & Garden. I don't blame you one bit. Writing these "episodes" is part therapy, part daunting task. Sure, flip me the (angry) bird, squint or otherwise chortle, but stick with the story or at least try if you dare, and I think you might be surprised at what's really happening in these little parts of the Baja — at least as much I can fathom to reveal here on these pages. I suppose you get what you pay for, maybe even less sometimes. But I digress… back to our Lady of Loreto…
* * *
"It's Resurrection," says Andres, before taking one last drag on his cigarette butt.
I wasn't sure what he was referring to, perhaps it was a code word of some kind, "What do you mean?"
"That symphony," he says pointing to the musicians. "Mahler. It's glorious, you know. Symphony No. 2 in C minor. You like it?"
"Well I suppose I like it now. I'm not sure I've ever heard it before. I know Bizet."
"I studied it in Mexico City. My teacher once told me, 'The Gods sleep in the passages, and awaken the world with each vibrato, each pizzicato.' I like that, you know… it just feels right."
The musicians continued to perform with tempestuous passion as the rain pelted tin roofs in the distance and the courtyard here in front of us. Beyond, I could make out a small statue and circular dais. We sat there in silence, listening. It seemed like minutes passed. Loni had yet to text me back; probably shopping like mad. I know she liked the hand crafted authentic goods and it wasn't unusual to kill an entire afternoon or evening drifting from one small shop to the next.
* * *
But of course the two blondes were from Sweden. Where else? Murphy Gamble lived in some kind of weird, cliche-ridden bachelor world where everything was over-the-top. I was equally envious and appalled. For such a large home, though, I always wondered why the rooms were so small. Given the sprawling expanse of the grounds and dramatic Mediterranean exterior I just expected everything to be larger, roomier. The kitchen was a good example. It probably wasn't a whole lot bigger than ours. It was set just off the great room in a custom open concept design. A small, rectangular island at center had a small stove, and a sink that Murphy had chocked full of ice and Blue Moon, a frosty one of which I was consuming rapidly. I was still somewhat woozy from the hockey game and the unplanned nap in the car. As often happened after an intense workout, my eyes at times had trouble focusing, and I just felt generally disconnected from the here and now.
"Here, come on, I want to show you something," he says to me. He motions the women to wait, and he leads me through a long, side hall. At almost every turn there is a flat screen on the wall. Half are tuned into CNBC, the other half ESPN. Back then these things were going for $25,000 a pop as he'd liked to remind me. Guests, none of whom I recognize, are milling about, telling stories, listening to music, and more than likely plotting their next capitalistic victories.
Murphy points to one of the screens, "Bubble babe!" Maria Bartiromo is talking about a small company called eBay, a garage sale of sorts for the World Wide Web.
We turn a corner and head across a lanai. Travertine, polished woods and over-sized pillars are everywhere. Scattered across the other side of the courtyard we're crossing is an assortment of piece parts sitting on the grass: statues, iron gates, unfinished columns, mounds of dirt and various stones. "Ruins of Rome!" Murphy shouts over the cacophony of music and audio from all the televisions. "I'm building my own version of the Ruins of Rome!" Hmm, that'll be handy, I thought.
Murphy punches a code into a control box located next to a wide set of doors, and we pass through into an insanely large garage. The garage doors are open, but I don't mind the chilly night air at all. Maybe it'll shake some of my cob webs loose. Tall redwoods stand majestically beyond the large, rambling driveway. Sloping down the rear hill I can make out lights glimmering in the distance across one Atherton compound after the next.
But what really catches my eyes are the cars. The cars!
I'd heard of his collection before, but hadn't seen it yet first hand. In front of me was about a dozen or so sports cars. It wasn't a museum presentation by any means. These were driven, likely even abused I'm guessing, and then tossed aside to make way for the next toy. Yes, I know, like I said, quite revolting — in a cool, fun Silicon Valley sort of way.
Murphy motions me over to a black roadster sitting in the far right stall next a stack of boxes containing home theater gear. I know immediately it's a BMW Z8. It was the first model year, a 2000. James Bond had driven one in "The World is Not Enough". And of course Gamble here had to have one too. I wasn't really that much of a fan, really. There was so many other cars here that I found far more interesting, like his beautiful red Ferrari 550. Or the silver Porsche 911 Turbo.
We drink beer, talk cars, and walk around the garage. I find it somewhat unusual that he leaves all the cars unlocked, tops down in some cases, and even some with the keys in the ignition.
"Clint, it's economy two point oh," he says. "But that's nothing. Real estate is where's it's going. Sub-prime is something you need to figure out fast. I've got a connection in British Columbia and he knows someone in the Baja. Clint, man, gold mine."
"But what about the VC business?" I ask him.
"That's what the hired help are for. They didn't build Rome without a little help. You know what I mean? And, by the way, I'm still not letting you off the hook for that Cisco thing."
Oh brother, here we go again with the Cisco thing. Back in 1998 I had a chance to get him in on a secondary offering. Filing procedures, though, had created an administrative process and a term sheet got caught on someone's desk at E-Trade. They had difficulty with the identification process for Murphy Gamble, for reasons I never understood then. The window for the offering passed. And, somehow, it was my fault. Cisco stock split four times over the next three years. And, so now Murphy finds himself with one less Lamborghini, and some unfinished Roman ruins. What a sad life.
"How many goals did you score last season, Starkie?" he asks.
"Twenty-five"
"Ha, that's four less than me, and I'm ten years older than you!"
He laughs in his jovial, ain't-life-grand sort of way. We start to head back inside. "Look," he says, "You need to check out Loreto Bay, okay. I have a connection. Then I'll introduce you to my guy from the Pacific side who can explain the funding operation we're using out of the Nordic."
I feel like once again, I'm back in the car outside the house, dreaming of blue waters and margarita sunsets.
We reach the garage door. Murphy goes inside ahead of me and I hear him say, "Oh, and you'll need to learn Spanish…"
I pause and look back, carefully studying the cars. Something is odd, but what is it?
As we head up the small elevator to his office where he'll lean on me for input and ideas on a couple of potential start-up investments, it finally strikes me. Every single car in his collection still has the dealer sticker attached to the passenger window! It was the oddest thing. Later I would discover why, and it would all make perfect sense, in an everyman sort of way.
SCORPION BAY

Next episode: Scorpion Bay – Episode 7 "LTO"

Previous episode: Scorpion Bay – Episode 5 "Stranger in a Strange Land"

* Some names have been changed to protect the innocent, and possibly even the not so innocent. I continue to go by "I."

Inspired by true events.