We're on location for the ZAP (Zinfandel Advocates & Producers) here in San Francisco, and I can tell you the first word that comes to mind: massive. This is a big wine event. Here I was naively thinking we could jump the crush of people by attending the media and trade session in the morning. But it was already fairly jammed as producers, restaurateurs, retailers, distributors, and yes even press tasted and talked the morning away.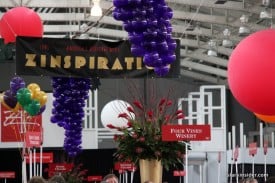 Most food and wine events we cover here at Fort Mason — which, incidentally, is also home to Magic Theatre one of our favorite mid-sized theaters in the City — usually occupy one pavilion. ZAP, however, uses two expansive pavilions, both located in the beautiful Marina District.
In the past we've covered Star Chefs and Vintners Gala (the Meals on Wheels benefit), ZAP 2010, and TAPAS to name a few. Despite the parking challenges, I never get tired of a visit to the Marina. This morning was no different as sailboats dotted the Bay just under the Golden Gate Bridge, and around Alcatraz Island. Fortunately I took some shots before the clouds moved in and the drizzle hit.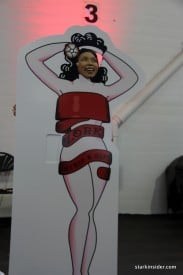 From what I hear organizers expect about 8,000 people this afternoon, not surprising given that 240 wineries are pouring.
I tasted from many wineries, but it was hard to get to some because of the crowds. Buyers were seen from Trader Joe's, Costco, World Market, and pretty much any restaurant that serves notable wine in the region. Familiar faces were at every turn including those from Napa and Sonoma, and some of our favorites from the world of wine media and blogs.
Tucked away at the back in the press zone, organizers had lined up every wine being poured in alphabetical order which provided a somewhat calmer way to taste and take notes.
Now we've taken momentary refuge from the overcast skies and drizzle at a Starbucks just outside the theater district by Union Square. Later, we're off to see The Hoss of Zare Fly Trap fame, which means our decadent fling this morning with Zin will be followed by an epic feast. Then, later — but of course — we're off to "the show" this time at SF Playhouse. Yes, I know, I already Tweeted as much: I'm going to Hell (and… loving it).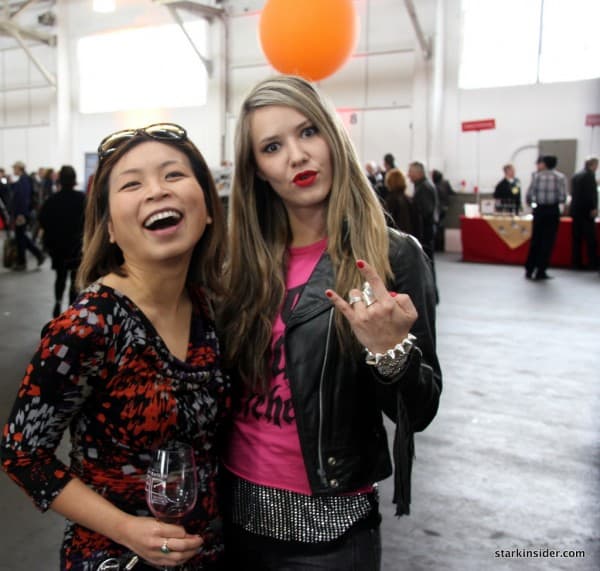 I'll write-up some of my favorite Zinfandels and some tasting notes in a future post, but for now I leave you with the scene that was ZAP 2011.