Despite a challenging economy, Bay Area theaters, stages and arts organizations are keeping busy this summer. Here I was, ready to take a bit of a breather, and get back at it come fall – back to school, back to theater! Some stages have gone dark—ACT, Magic Theatre, among others—as they prep for the 2010-2011 season which typically begins around September. Others bring touring summer shows to the stage; the San Jose Rep opens its second show, FDR (Ed Asner's one man play) tonight as part of its blockbuster summer series.
Some theaters have taken advantage of the summer months to roll out new web sites. TheatreWorks has a slick new site, as does City Lights Theater Company of San Jose.
SF Playhouse continued its experimentation with social media with its second "Pluggers" night where free "Tweet seats" are available for Twitter aficionados. It's the one occasion where you can use your phone during the performance. I'm not sure this is the future of theater, but it is an interesting experiment.
Left Coast Live, the SXSW-inspired music concert series, recently wrapped here in San Jose. By all accounts, it was a smashing hit. Be sure to check out some of the photos, and panel recaps (it was a conference too) at the LCL web site. In his SJ Merc column, Sal Pizarro wrote, "The restaurants, galleries and bars around the area really got into it, too. Some were full-blown venues with music playing well past midnight. Others provided some really cool improv music that added to the festival's grass roots feeling."
I'm particularly interested to see two upcoming productions at SF Symphony. Both are innovative, and might be considered "mash-ups" of sorts. The symphony will play the score from Final Fantasy together with footage from the video game. Then, on the following evening, they will accompany a screening of Psycho. This has the makings for a very memorable event. Psycho is one of my all-time favorites. It leads my top 10 horror film list, and Bernard Herrmann's brilliant score is a major factor. It influenced film scores for the next five decades (for a somewhat effective and chilling knock-off see the original Friday the 13th) What a great way to celebrate the 50th anniversary of the film!
Get your calendars ready. Why not take in a show before or after (or during) your summer vacation? I promise, if you're not a theater regular, you'll be surprised by the innovation and creativity taking place in these productions. For the veteran theater-goer, well you're probably already a step or two ahead of me. See you at the show!
Opening
FDR (starring ED Asner)
San Jose Rep, San Jose
Opens: July 14
FDR explores the life of one of America's best-loved presidents and the events and decisions that shaped a nation. This powerful play follows the iconic president as he reflects on his years in office, from inauguration to the trials of World War II. FDR features a bravura performance by Asner as "that man in the White House," scorned by many and admired by most. Travel along with one of America's most cherished actors as he takes you on a captivating journey through FDR's White House years from the depths of the Great Depression through the resident fabled "fireside chats," Pearl Harbor and World War II.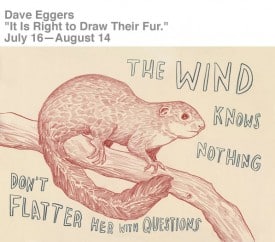 SF Electric Works
Dave Eggers, "It Is Right to Draw Their Fur"
David Byrne, "Arboretum"
Runs: July 16 – August 14
Electric Works is pleased to welcome Dave Eggers to the gallery for "It Is Right To Draw Their Fur.", his first solo exhibition. Working in the vernacular of political propaganda posters, these deftly executed grease pencil drawings feature an ongoing cast of fur-, feather-, and scale-bearing creatures. What seems like an extraordinary balancing act of good humor and earnest pledges of allegiance, Eggers creates a menagerie that speaks to our very human condition. The gallery will be hung with over 100 of these drawings, covering nearly every square inch of wall space. You'll laugh, you'll cry.
Electric Works is pleased to present drawings from David Byrne's "Arboretum" series. At first glance, these seemingly simple pencil-on-paper drawings look like sketches or notes taken during a business meeting or a biology class. They quickly reveal themselves to be carefully wrought diagrams (often in "tree" format) illuminating the relationship of objects, concepts and connections from our everyday lives. Those familiar with Byrne's lyrics and other writing will feel at home among these drawings, which in an odd way feel very much like instructions for writing songs. Often linking two disconnected worlds these charts feel like a lost chapter from a never-printed Encyclopaedia Brittanica.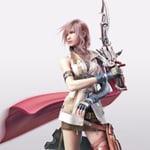 Music from FINAL FANTASY
San Francisco Symphony, Davies Symphony Hall
Dates: July 15, 16
Following last summer's thrilling engagement, Grammy® award-winning conductor Arnie Roth returns to the San Francisco Symphony for two electrifying concerts of music from the video game series FINAL FANTASY. These special events will feature music not heard at last summer's concert, including the North American premiere of music from Final Fantasy XIII, Prima Vista from FINAL FANTASY IX, and music from the new CD Distant Worlds II: more music from FINAL FANTASY.
Annie
Broadway by the Bay, San Mateo Performing Arts Center
Opens: July 16
Don't miss everyone's favorite orphan! This timeless Tony-winning tale of Little Orphan Annie features a cast of unforgettable characters including Miss Hannigan, Lily, Rooster, and Daddy Warbucks. Featuring one of Broadway's most memorable scores, including"It's the Hard-Knock Life," "Easy Street," "N.Y.C." and "Tomorrow," you can bet your bottom dollar the whole family will love this classic musical!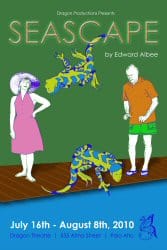 Seascape
Dragon Productions Theatre, Palo Alto
Opens: July 16
"A compelling exploration into the basic tenet of life and the need for communication. Seascape asks in a light-hearted but heavy-minded fashion whether life is worth living. And whatever the answer, how does one communicate it in order to be understood…"
Auctioning the Ainsleys (World Premiere)
TheatreWorks, Lucie Stern Theatre, Palo Alto
Opens: July 17
Going once…going twice…The bids come fast and furious as a family of professional auctioneers puts its heart, its heritage, and even its darkest secrets on the block in this comic drama that electrified our New Works Festival. With a brilliant flair for mystery, language, and laughter, one of America's hottest young playwrights explores what happens when what we own becomes more important than who we are. Contains mature language.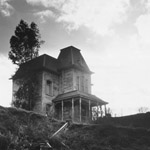 Alfred Hitchcock's Psycho with the San Francisco Symphony
San Francisco Symphony, Davies Symphony Hall
One show: July 17
Treat yourself to a night at the movies-with a live symphony orchestra! Bernard Herrmann revolutionized the art of film music with his hair-raising soundtrack to Alfred Hitchcock's Psycho. On July 17 the San Francisco Symphony performs the score live alongside Hitchcock's iconic film that changed the silver screen and shocked audiences 50 years ago. Don't miss this opportunity to experience a cinematic classic as you've never seen (or heard) it before!
Coming Soon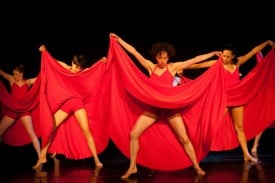 Carmina Burana
Labayen Dance/ SF, Dance Mission Theatre, San Francisco
Opens: July 23
SF Symphony Finale
San Francisco Symphony, Davies Symphony Hall
One show: July 24
RENT
City Lights Theatre Company
Opens: July 24
Now Playing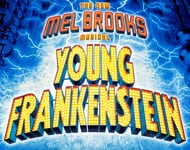 Young Frankenstein
SHN, Golden Gate Theatre, San Francisco
Through July 25
Speech & Debate (review)
Aurora Theatre Company, Berkeley
Through July 18
Mrs. Warren's Profession
Cal Shakes (California Shakespeare Theater), Orinda, CA
Through August 1
The Fantasticks (review)
SF Playhouse, San Francisco
Through September 4
Send your news, tips and story ideas to press@starkinsider.com. Don't forget to follow us @StarkInsider and like us on Facebook for the latest in SF Bay Area Theater, Arts, Food, Wine… and maybe even a blooper or two. SSC – "Twice as fun / Half as smart."