"entertainment and fitness, together at last."
Good news for those looking to add a little entertainment to their daily workouts.
Peloton has announced (here on Instagram) that you can now stream video from some of the major services including Netflix, NBA, Disney+ and YouTube TV.
"introducing Peloton Entertainment—stream TV shows, movies, and sports right from your Peloton Bike, Tread, and Row. find it in the "Entertainment" tab at the bottom of your touchscreen."
Called Peloton Entertainment, the feature was in beta before the company officially announced its availability to all.
Technically, though, the only service not still marked as beta is NBA League Pass. However, you can still use all the others while they're still in beta, but do expect a glitch here and there as the bugs are worked out.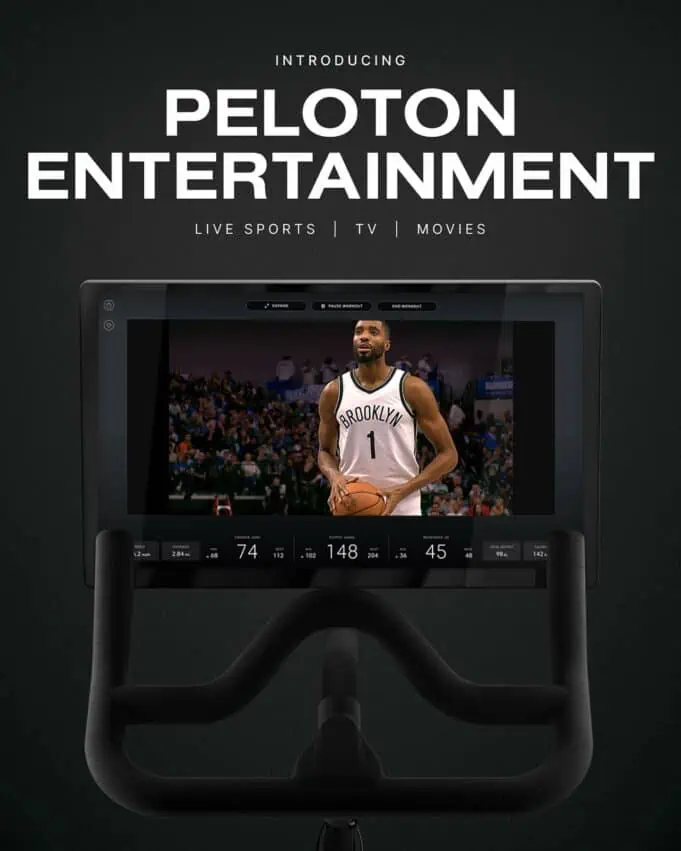 Previously to use these streaming services and apps on Peloton you had to workaround the default settings and resort to side loading. According to many it works fine. Given that the Peloton runs Android it's not the most difficult thing in the world. With Peloton Entertainment those who would prefer to not have to resort to minor hacking now have an easy-to-use official method for watching their favorite sports and shows and movies while spinning (or rowing, or walking/running!).
There's not a whole lot more I can find online about the feature and announcement. Which is sort of odd. Maybe it's in keeping with a slow rollout that is mostly in beta to temper expectations.
Typically with these sorts of things there's at least a detailed emailed from Peloton and possibly even an associated blog post with how-to information related to the new feature and its implementation. Not so this time, from what I can see at least.
For now you can get the high level overview of Peloton Entertainment from this Instagram post:
View this post on Instagram
In any case I suspect many Peloton subscribers will be happy to hear this news. Based on what I've read across the web I know a popular option while working out is to have a laptop placed on a stand adjacent to the Peloton machine for streaming. It seems many would prefer to chill and watch entertainment — at least on occasion — rather than watch an instructor.
Having the option for both possibilities is a welcome choice, and provides that bit more flexibility when it comes to Peloton training.
(Note: as you'd expect, separate subscriptions are required for Netflix, NBA League Pass, etc. to access content)