Two new espresso grinders have hit the market. Coming in under $1,000 USD, both La Marzocco and Ceado appear to be targeting the growing premium at-home segment:
La Marzocco Pico $995 USD
Ceado Life $649 USD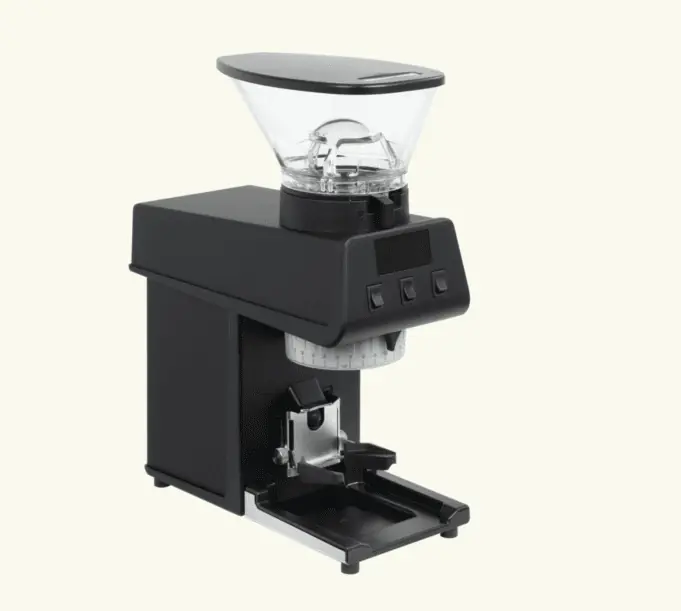 First up is the Pico from La Marzocco. Featuring a brushless induction motor which helps reduce noise, this grinder is priced at $995 and is available in black and white. Other key feature of note include "precise dose selection" (although details are scant from what I can see on how exactly it works, i.e. timed or weight-based?), adjustable portafilter fork and auto-close hopper (10.5 ounce capacity). The company says to expect 18 grams of fluffy grinds in under 10 seconds. Design-wise it looks like it would complement home espresso machines from La Marzocco including the Linea Mini and Linea Micra. And, you can even get a 15% discount if you buy a Pico with one of them.
WATCH: Introducing Pico by La Marzocco — "8:00 AM"
La Marzocco Pico Espresso Grinder

Burr Type: Conical
Burr Diameter: 39 mm
Hopper Capacity: 0.3 kg / 0.66 lbs
Grind Adjustment: Stepped
Output: 1.5 – 1.7 grams per second
Programmable Dose: 2 dose, manual grinding
Size: 39 cm H x 14.5 cm W / 15.35 in H x 6.06 in W
Weight: 7.8 kg / 17.2 lbs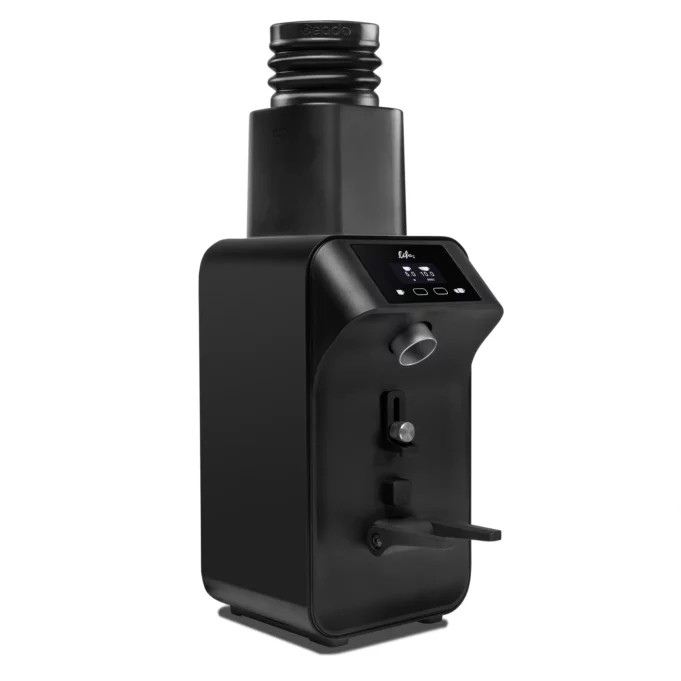 Then there's Ceado — an Italian force in the world of high end and commercial grinders. With the Ceado Life clearly the company is looking to dip its toe into the home market. Right off the bat the inclusion of a single dosing hopper with bellows caught my eye. This will be compelling for the single dosers out there; all those who like to measure out beans individually in the name of freshness rather than load-up a hopper. The Ceado Life comes with 50mm flat steel burrs, a stepless burr adjustment ring (from espresso all the way to pour over coffee), and is relatively compact (5.9" W x 7.9" D x 14.2" H). Other notable features include programmable timed grinding (0.1 second increments), a 250W motor (1,650 RPM), and an 8.8 ounce bean hopper — which is interchangeable with the included  single dosing assembly. The Ceado Life is available in four colors: Black, White, Moka and Aquamarine (the Wes Anderson Edition!).
WATCH: Ceado Life Coffee Grinder Overview
By Whole Latte Love
Ceado Life Coffee Grinder

Burr Type: Flat
Burr Diameter: 50 mm
Hopper Capacity: 8.8 ounce
Grind Adjustment: Stepless
Output: 1.7 – 2.4 grams per second
Noise: About 77 dB (per Whole Latte Love)
Programmable Dose: 2 dose, manual grinding
Size: 14.2 in H x 5.9 in W x 7.9 in D
Weight: 16.5 lbs
Sizing up La Marzocco Pico and Ceado Life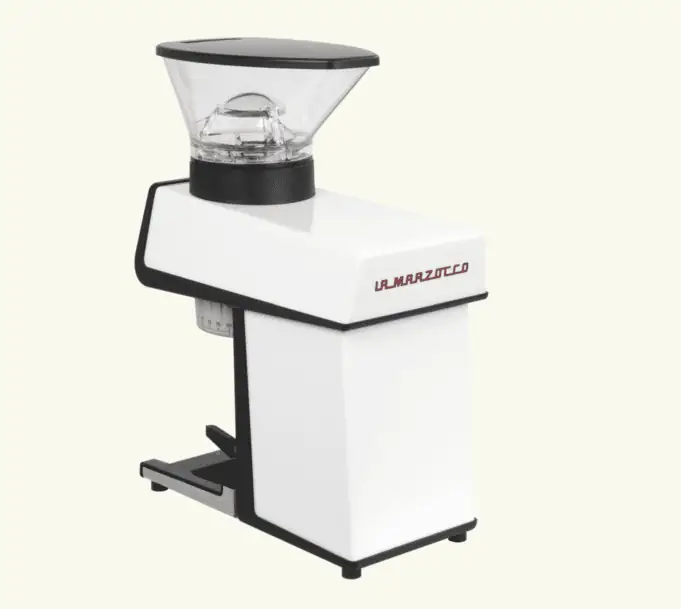 La Marzocco and Ceado join a crowded market segment. The $500-$1,000 represents what I'd call the mid-premium segment. You can definitely buy cheaper grinders — and there's a lot of them out there — and you can also spend a lot more, with many premium grinders priced well over $1,500 (mostly to do with quality of build, motor and burrs).
At $649 the Ceado Life is immediately an intriguing option for those who were possible considering grinders by Profitec (Pro M54), Eureka (Silenzio, Magnifico), Baratza, ECM, Mazzer or Rocket Espresso. It's really positioned in that sweet spot. One key difference the Ceado brings to the table is that aforementioned single dose feature. You don't need to buy a separate bellows to retrofit the grinder, it's all ready to go out of the box. Further, if you do decide you want to load up a hopper with beans (maybe you have guests in town!) then you've got that option as well.
Given Ceado's pedigree in this space I'd have to say the Ceado makes a strong case as being one of the strongest offerings in this price segment.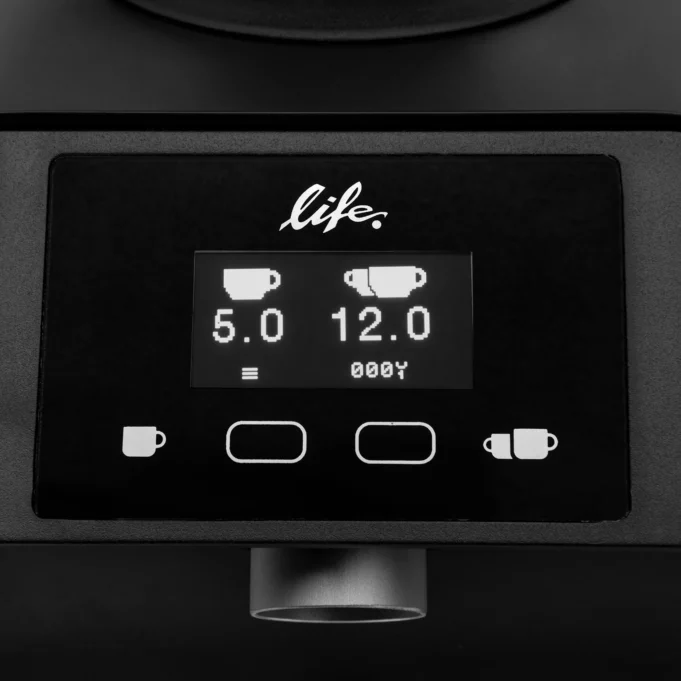 As a Ceado E37S owner I also appreciate the user interface. It looks like there's some trickle down here when it comes to the display. I find it exceptionally easy to use on the E37S. You simply tap a single or double cup icon and you get a programmed time dose on demand. It's simple, fast and intuitive. I suspect the Ceado Life will operate in a similar manner — albeit with smaller burrs.
As for the La Marzocco Pico, you're getting what I believe is the company's first in-house branded grinder.
Design-wise the Pico is decidedly non-conventional. Check out the hopper, and you'll notice its front forward orientation. Quite unusual placement! Same too for the grind adjustment ring which sits just below. Three toggle switches are located on the front interface panel with a display located just above. I'd like to know more about this, however, La Marzocco, for some odd reason, doesn't reveal anything more on its product page.
RELATED:
Owners of La Marzocco machines — especially those with a Black or White Linea Mini/Micra — will definitely want to check out the Pico. If you're into aesthetics and getting not only the espresso flavor dialed in, but also the coffee station look dialed in then you might appreciate that the Pico is designed to complement those espresso machines.
Overall I like both of these options.
Single dosers will want to short-list the Ceado Life. With everything ready to go out of the box at $649 USD, I see some good value here in a crowded market segment.
La Marzocco fans will likely be pleased to see a relatively reasonably priced espresso grinder in the Pico. That it matches the overall LM aesthetic will be a plus. And it's quirky look (reminiscent of Etzinger?) might be compelling as well simply because it makes for a bit of an artsy statement. Coffee station enthusiasts might gravitate towards that because why not?