Famed Italian espresso machine maker La Marzocco today briefly teased a new line of espresso grinders.
Details are scant as the accompanying marketing video cleverly (or annoyingly depending on your perspective!) hides the actual product behind a La Marzocco Linea Micra espresso machine.
The Florence-based company sent out an email with the subject "Introducing Fine Grinding by La Marzocco." Which makes sense. Because if there's one thing we all need to do to pull great shots is to grind finer.
La Marzocco notes this will be a "dedicated line of grinders" so we can expect multiple models. Further, they will "complement" the machines we know and love. I suspect that means the aesthetic will be very much in line with the Lineas (Mini and Micra) for the home.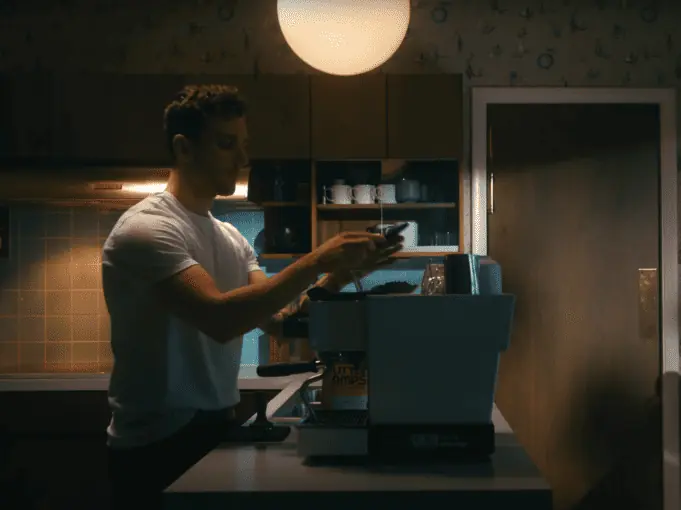 A fair assumption would also be to expect premium pricing.
La Marzocco, of course, is not a budget play. Its current range of grinders offered/recommended on its web site are made by partner Mazzer and could provide a clue, with models starting at about $995 USD (Mazzer Lux D) and ranging up to $1,300 (Mazzer Mini). Still, those are less expensive than similarly positioned competitors including those made by Italian powerhouses Ceado and Mahlhkönig who offer products easily topping $2,000+. That's some serious — commercial level — grinding!
Below is the video "Fine Grinding" that the marketing team launched alongside the two paragraph email teaser.
WATCH: Introducing Fine Grinding by La Marzocco
By the looks of the model partially revealed in the dimly lit set, we can see a hopper — so this variant is not of the single dose variety. In any case, LM is typically targeted towards higher volume environments and, likewise, a hopper would make sense. Given the rise of the at-home single dose movement, though, I wouldn't be surprised to see some form of offering to address this growing market segment. For me, though, I'm into daily dosing as there's a point of diminishing returns with all this puck prep overkill.
Building upon its commercial legacy you can see the video sneakily cut from a barista filling a hopper in a closed café to doing the same at home — both, of course, on LM machines.
RELATED:
No word on price, release date or features. Just: Fine Grinding for now.
La Marzocco says to stay tuned, and follow its social media feeds for all new product announcements.