According to Amazon engagement with its voice assistant Alexa increased more than 35% in 2022.
So it's no wonder the Seattle tech giant is focusing on its Alexa-enabled smart home devices. Today, Amazon announced four new Echo devices including a new Echo Pop, updated Echo Show 5, Echo Show 5 Kids, and refreshed Echo Buds.
Echo Pop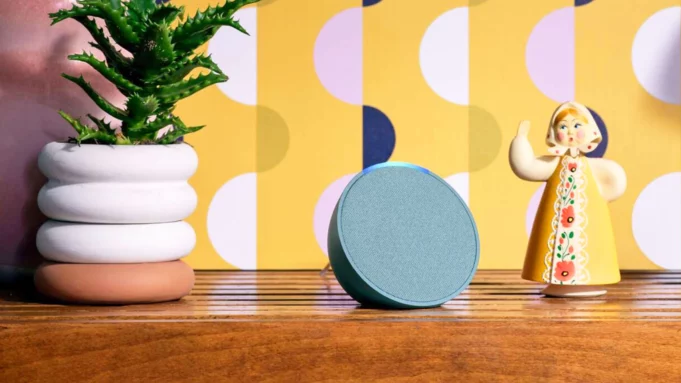 Echo Pop is a cute little thing with low price to match. At only $39.99 Amazon seems to be positioning this almost like a next-gen Dot — a small, fun speaker that provides the basics and can be easily moved around and doesn't take up much space.
To accent the fun factor, in addition to Charcoal and Glacial White, Amazon says the Echo Pop will also be available in two new colors, Lavender Bloom and Midnight Teal.
If you happen to use the Eero Wi-Fi mesh network in your home, you'll appreciate that the Pop includes Eero  support built-in. That means it will act a repeater device, expanding your existing network coverage by 1,000 sq. ft. Kind of a nice little perk.
Echo Show 5 and Echo Show 5 Kids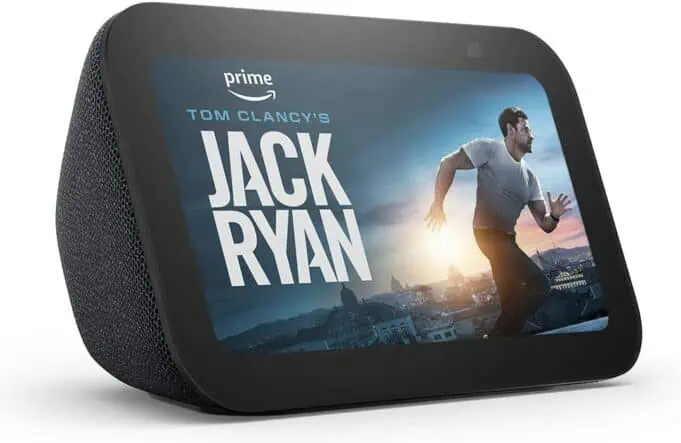 No surprise that Amazon would also update its popular Echo 5 smart display model. With this third generation you'll notice a new design with rounded corners and a stand (but, geez, those bezels!).
Amazon notes that the speaker system has been "rearchitected" and can provide double the bass of the previous gen.
Echo Show 5 is priced at $89.99 USD and the Kids version which features a space/galaxy design at $99.99.
Echo Buds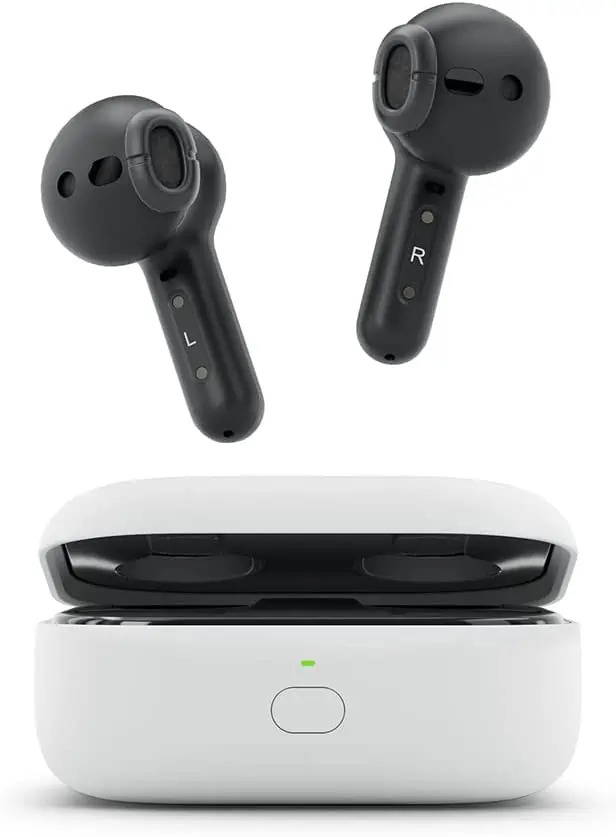 An updated version of Amazon's Echo Buds also lands today. You can see the new design in photo above is reminiscent of a familiar competitor's offering?
Yes those little sticks that protrude down the ear look very much like an Apple Air Pod aesthetic. Amazon calls that a "semi-in-ear" design, and note that it enables you to stay connected to the environment while listening to music or taking calls. So it sounds to me like this won't be ideal if you're looking for complete noise cancellation, but could be useful for office and work-from-home scenarios.
In any case the new Echo Buds have five hours of battery for music playback and up to 20 total hours when used with the charging case. In addition with multipoint you can connect them to multiple devices and it will intelligently switch as needed depending on activity.
For only $39.99 it seems like Amazon does deliver a lot here with these refreshed Echo Buds (keep in mind the originals were almost twice the price).
Echo Pop, Echo Show 5 and Echo Show 5 Kids will ship end of month, on May 31.
Echo Buds are scheduled to ship June 7.