By Bess Wohl
Directed by Allison F. Rich
Featuring Julian López-Morillas*, Lucinda Hitchcock Cone*, Johnny Moreno*, Ashley Garlick*, Nick Mandracchia, Judith Miller, Matthew Kropschot
* Member of Actors' Equity Association
2 hours with intermission
San Jose Stage Company
thestage.org
"I want a divorce."
And just like that, over a seemingly innocuous breakfast, retired librarian Nancy (Lucinda Hitchcock Cone) surprises her husband Bill (Julian López-Morillas) of fifty years. Or does she?
In this 2020 Tony-nominated comedy, that brief conversation sends a family spiraling into chaos, calling into question the roles that construct the family unit and how we've come to perhaps even stereotype their very being. For instance, adult son Brian (Nick Mandracchia), manager of a children's theater, wonders about the sanctity of traditions like Thanksgiving amidst a failing family, inadvertently reinforcing the burdens "Mom" should, in his estimation, uphold. So it seems his paternal instincts at work are merely a function of not being at home within the confines of a parental abode.
Meantime, Nancy and Bill's other adult son Ben (Johnny Moreno), a hard charging lawyer, likes to remind everyone he's constantly paying for things, as his very pregnant wife Jess (Ashley Garlick) worries about a potential transformation of her own as she too braces for life as a "Mom".
In the eyes of the children their parents should be content, to at least rightly maintain the status quo. After all, they don't fight or argue. And life is pretty serene in their condo in "Grand Horizons" — a cookie-cutter community of indistinguishable units one step removed from assisted living. Sure, the neighbors can be noisy from time to time. But he's got his trusty toaster and she's pre-occupied with pulling together bags of donated clothing to donate to refugees. Why then rock the boat? They're aging parents my goodness.
What follows is an undressing of what we'd otherwise expect of each of these character's roles.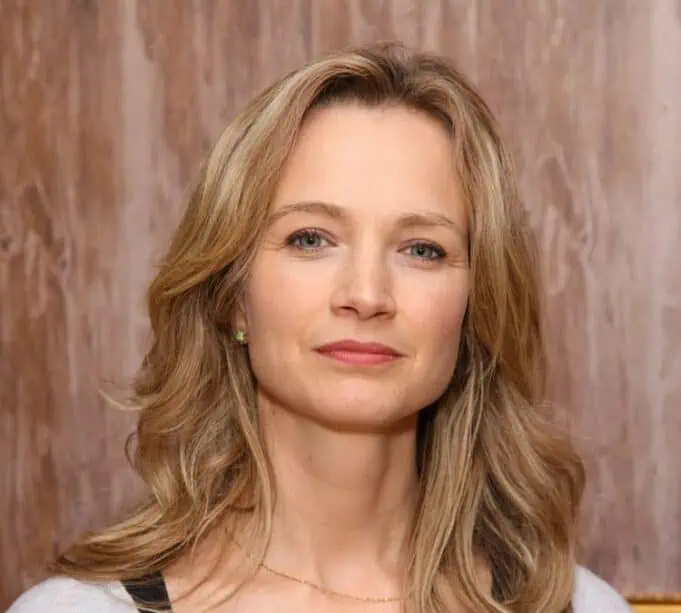 Actor turned writer Bess Wohl, in a sense, inverts the standard structure and tropes we experience from a play, movie or TV show. Instead, this time, the "Mom" and the "Dad" are front and center, living and breathing as whole people with dreams and desires; and even in their 70's shaking the status quo, not necessarily placating to the neediness and clinginess of their adult children. This setup unfolds beautifully in the second half, as the situation intensifies when mysterious Clara (Judith Miller) pops up on the scene, in one of the play's truly hilarious, over-the-top scenes (among many).
Although you might see the ending coming, the journey is worth it, and you can't help but wonder how you, yourself — us — have fallen into the trap of expecting others to conform to subconscious perceptions of what should-be regarding matriarchal and patriarchal figures and the family unit.
Once again, San Jose Stage production values are sublime. The set, a modern condo featuring a kitchen and living room with clean lines and frosted glass windows, is smartly re-purposed after a rambunctious "accident." Lighting too is on point, casting shadows and lush oranges and blues in the background, at once bringing the Grand Horizons community to life, but at the same time painting it with an artifice and, perhaps, mundane predictability in which we all want to escape.
… if you've ever wanted to hear Julian López-Morillas deliver an off-color nun joke in the most dead pan of deliveries, now's your chance.
Then there's the performances. No doubt the cast and direction is accomplished, with a deeply skilled and experienced team at work. And it's a joy to behold the timing — the beats and laughs hugely satisfying in their constant payoffs. I mean, if you've ever wanted to hear Julian López-Morillas deliver an off-color nun joke in the most dead pan of deliveries, now's your chance.
GRAND HORIZONS

San Jose Stage Company presents the Regional Premiere "GRAND HORIZONS" by
BESS WOHL. Directed by ALLISON F. RICH. Featuring JULIAN LÓPEZ-MORILLAS* (Bill),
NICK MANDRACCHIA (Brian), JOHNNY MORENO* (Ben), ASHLEY GARLICK* and
LUCINDA HITCHCOCK CONE* (Nancy).
Now playing through April 30, 2023 at The Stage. For tickets www.thestage.org
Photo by DAVE LEPORI. *Actors' Equity Association.

By Bess Wohl
Directed by Allison F. Rich
San Jose Stage Company

Fifty years into their marriage, Bill and Nancy want a divorce. While they seem unfazed by the decision, their two adult sons are shaken to the core, forced to reexamine everything they thought they knew about their parents' outwardly happy lives. As the family grapples with their new reality, each must reckon with their own imperfect past and how their collective love for each other might express itself in new and unlikely forms.

Creative team: Robert Pickering (Scenic Designer), Brooke Jennings (Costume Designer), Maurice Vercoutere (Lighting Designer), Steve Schoenbeck (Sound Designer), Jenn Trampenau (Props Coordinator), and Taz Stahlnecker* (Stage Manager).
In addition to a fun Saturday night at The Stage it was encouraging to also see downtown San Jose bustling with energy and Covid mostly in the rearview mirror (fingers crossed). City Lights Theater, just around the corner, was also overflowing with theater-goers. And down the street, amongst restaurants and bars, dozens of people could be seen through the window of Higher Fire working with clay.
Grand Horizons runs through April 30, 2023. Definitely check it out and celebrate San Jose Stage's 40th anniversary — be warned, therapy may be involved if you do decide to see this play with your parents and/or adult children.