According to the EISA Awards, the Nikon Z6 is the best camera of the year (2019-2020). A nice bit of news for a company that is apparently struggling to sell camera bodies — a trend we're seeing with many camera manufacturers as the smartphone camera continues its ascent.
Other models receiving awards include several familiar faces including ones we've been talking about over the past year or so here on Stark Insider:
EISA Awards: Best Products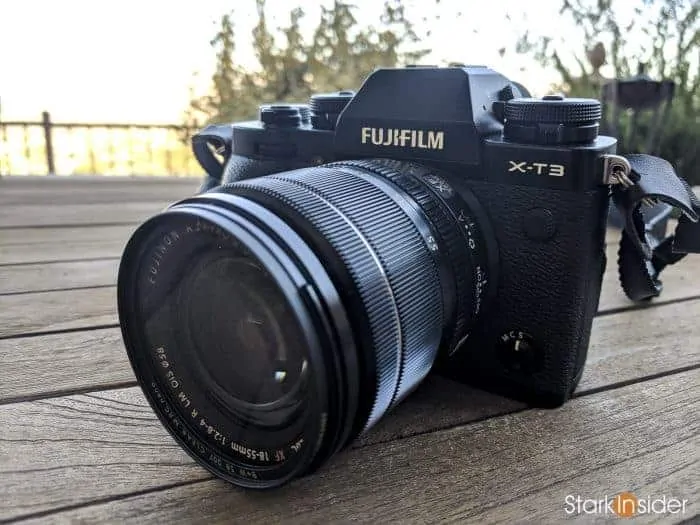 Advanced Camera: Fujifilm X-T3
Advanced Full-Frame Camera: Panasonic Lumix S1R
Full-Frame Camera: Canon EOS RP
Compact Camera: Sony a6400
Camera Innovation: Fujfilm GFX100
Lens Innovation: Canon RF 28-70mm F/2L
Photo Innovation: Sony Real-time Eye AF
Photo Software: Skylum Luminar
Lenses: There's a host of best lenses award winners too (see PetaPixel for the complete list)
I've had experience testing a few of these camera bodies when they were released. I was particularly impressed by the Fujifilm X-T3: Fujifilm X-T3 Mirrorless Camera: First impressions from a GH5 video shooter. It simply produces beautiful images, is fun to use, and is priced well at $1,499 USD. If I weren't so invested in EF/MFT glass and were starting out afresh I would definitely short list the super-capable Fujifilm X-T3. Make mine black please.
If you're in the market for a mid-range to upper-range camera body (if you're going entry level, after all, why not just use your iPhone or Android camera?) then there's plenty of stellar options out there today.
Being primarily a video shooter, I look to video specs first. That's why I'm still shooting many of our Stark Insider videos on a Panasonic GH5. I like the MFT lens mount. I can opt for a lightweight shooting package using a native Micro Four Thirds lens like the outstanding Panasonic Lumix 12-35mm. Or, I can pop on a Metabones Speedbooster (0.71) and mount my EF glass. The options are convenient to have. And as I've said before the GH5 produces a wonderful video image, has best-in-class IBIS (it's astonishing really) and has lots of recording format options, plus anamorphic lens support which is icing on the cake.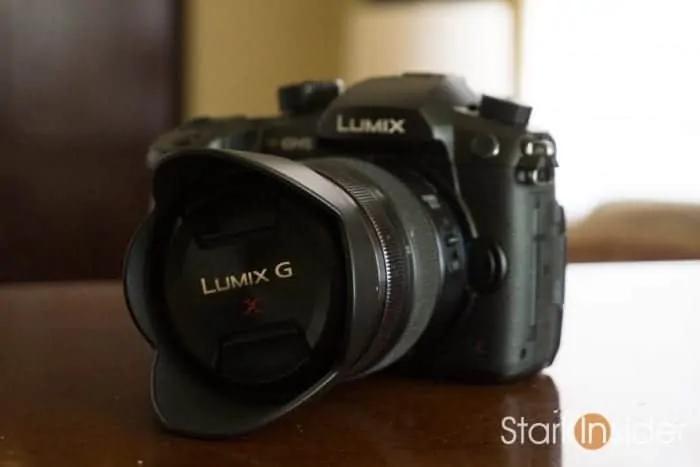 In the video space, in addition to some of the impressive new models above, we're seeing a push for 6K resolution. This makes close to zero sense to me. But I supposed if you're a wildlife shooter or someone who needs utmost detail then it might be the right fit. Otherwise, why? Why all the additional data and storage needs? And expense. Not to mention the computer upgrade you'll likely need.
In my view, 6K is the new-new thing.
Vendors love the idea of course. Because it's a great marketing device to get us to upgrade and to buy a new model.
My advice: don't fall for it. 4K and even 1080p will serve you just fine.
Chances are on any given film or video project it will be the story or script or acting or lighting or set design or even craft services that will and should take the blame… not the camera body and all those pixel-binning nerdy tech-out specs. The pursuit in my books is the creative.
I like the Blackmagic Pocket Cinema Camera 4K. At $1,295 that's a great option for video shooters starting out. For wedding videos, music videos, short films and narrative, and studio work it has lots going for it, not the least of which is the gorgeous, cinematic image. BRAW (Blackmagic RAW) gives some compression options for video capture which is nice, but I'd like to see support from Adobe Premiere Pro. You can work with it just fine in DaVinci Resolve — an increasingly impressive bit of color grading and editing software.
In the end take your pick.
Fujifilm. Sony. Canon. Nikon. Blackmagic.
They are all making fantastic options for shooting 4K video at reasonable prices in compact bodies.
For me, however, it's still the Panasonic GH5. Will a GH6 or even a Canon EOS 90D tempt me for an upgrade? Possibly. Then again, I need to finish editing 3 Days In Paris. The timeline awaits… and unless I can chug through the edit and deliver… nothing else really matters…