It's just one source, but still the data is worth considering if you enjoy or have a vested interest in tracking the digital camera market.
The Map Times, a large Japanese retailer, has released its March report. There you'll find a top 10 ranking of cameras sold during that time frame.
Interestingly, the Ricoh GR III came out on top. I've never heard of that camera before, let alone knew that Ricoh made cameras at all — don't they make photocopiers? Perhaps this is a regional Japanese thing. I'm based here in Silicon Valley and, well, I guess things are different over here.
But, the really interesting aspect of the March sales report is that Canon came in second place with the EOS RP, their new entry full-frame mirrorles camera.
Many online feel the RP specs aren't up to par. Yet, the (extremely low) $1,299 USD price does appear to be drawing buyers who want full-frame performance without the price tag of something like the $3,499 Canon EOS 5D Mark IV.
As expected, Sony is well represented with the a7 III (full-frame) and a6400 (aps-c) models taking third and fourth place, respectively.
Other Cameras from Canon selling well in the period include the EOS R and the IXY200.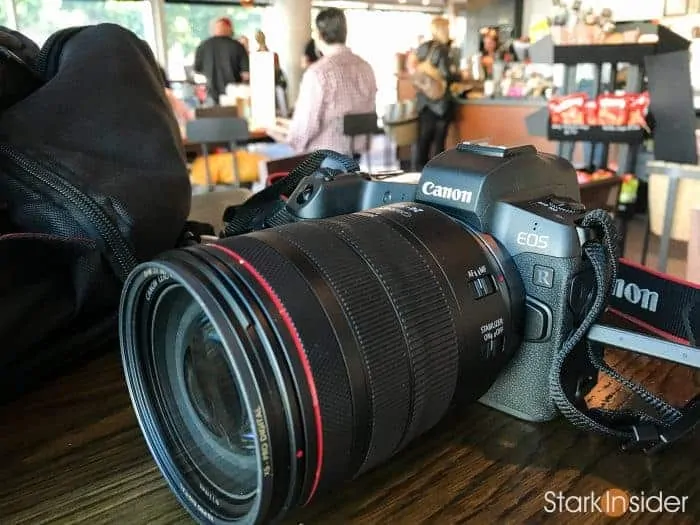 The Fujifilm X-T30, Olympus Tough TG-5, Nikon Z6 and Panasonic Lumix DC-G9 Pro also make the cut on The Map Times sales chart.
Canon finally made the jump into full-frame mirrorless last year. As did Nikon. The moves came after Sony taking an early lead in the space with its full-frame Alpha range which included models such as the A7S and A7R among others.
In my tests with the Canon EOS R I did enjoy its photo performance, and its handling and ergonomics are good, but for video I found it to not be the best choice (nor do I suspect it's supposed to be targeted at videographers) for my needs. Instead, the Panasonic GH5 still reigns supreme for 4K video and filmmaking. It does it all. Even after 2 years after release the GH5 is an incredible tool that can get the job done in a variety of situations.
For photos I'm torn. I suspect the RF mount represents the future. Yet, so far, the native RF Canon lenses are very pricey. Too much for me. Since I already own plenty of EF/EF-S glass I'd rather just stick to the Canon EOS 80D (aps-c) for photos when needed.
ALSO SEE: Canon EOS R Mirrorless Camera: First impressions by a GH5 video shooter
Regardless, this is an interesting report. One that shows perhaps Canon is doing better with its full-frame mirrorless strategy than many had anticipated.
True, it's just one data point — a single Japanese retailer. But it's worth consideration, and, for me, demonstrates why you can't always rely on Reddit and angry forum dwellers (pixel binning! 10-bit this and that! crop! baaaaaaa!) to understand market dynamics or what most consumers desire in a camera.
Here's the rankings on The Map Times (Japanese): March 2019 New and Used Digital Camera Popularity Ranking.