If you're interested in a quality smart speaker, I'd heartily recommend the Sonos One. Things get even better later this month. Sonos says it has updated the internals of the compact entry level speaker.
Updates include a faster CPU and more memory. The result with the 2nd gen Sonos One should be snappier performance — when skipping songs, starting a playlist, and connecting to Bluetooth, etc.
Price will remain the same as the existing One at $199 (USD). Meantime, you can look for discounted first generation Sonos One speakers (try Amazon), which in my experience is still a great smart speaker.
But what about the Amazon Echo (and Google Home too!)?
In my tests over the past year or so on Stark Insider, I've found that nothing beats the Amazon Echo or Google Home when it comes to voice control. Of course, the Sonos One has Alexa built-in. But keep in mind it's limited, and far less responsive than you'll find on native Echo devices, and you can't mix and match Echo and Sonos devices in a group audio scenario. So keep those things in mind if you're planning a home audio solution.
However, the reason why something like the Sonos One excels over voice assistant speakers from Amazon and Google is one key thing:
The Sonos App.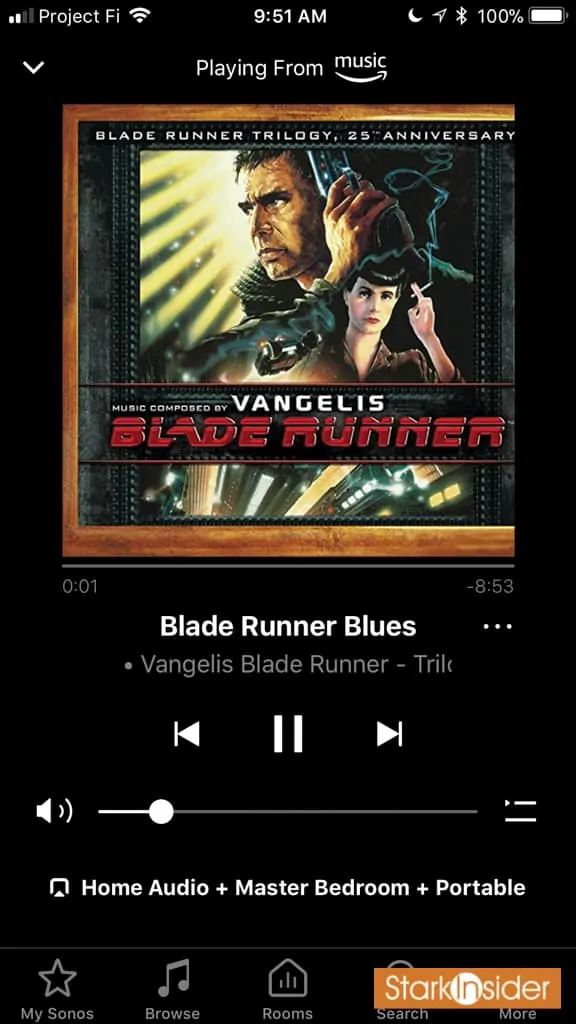 When it comes to the apps, Sonos wins… be a fair margin. Here's my experience.
You can control music on Echo speakers two ways: via an app (Android, iOS) and/or the web interface using a browser.
But… guess what? It sort of stinks as I've discovered over the past few months for music control. First, there's no global search (what???!) to find artists, songs, stations and playlists. The overall experience is very laggy. Volume control is dodgy and poorly implemented (especially on the web interface). And, often music will just stop playing for no reason.
Sonos, on the other hand, has a fantastic app, one that's been polished over many years. You can feel it. Sonos has beautiful aesthetic in the UI layout, and things are snappy. There's a search function that works as you'd expect. And playlist management is intuitive.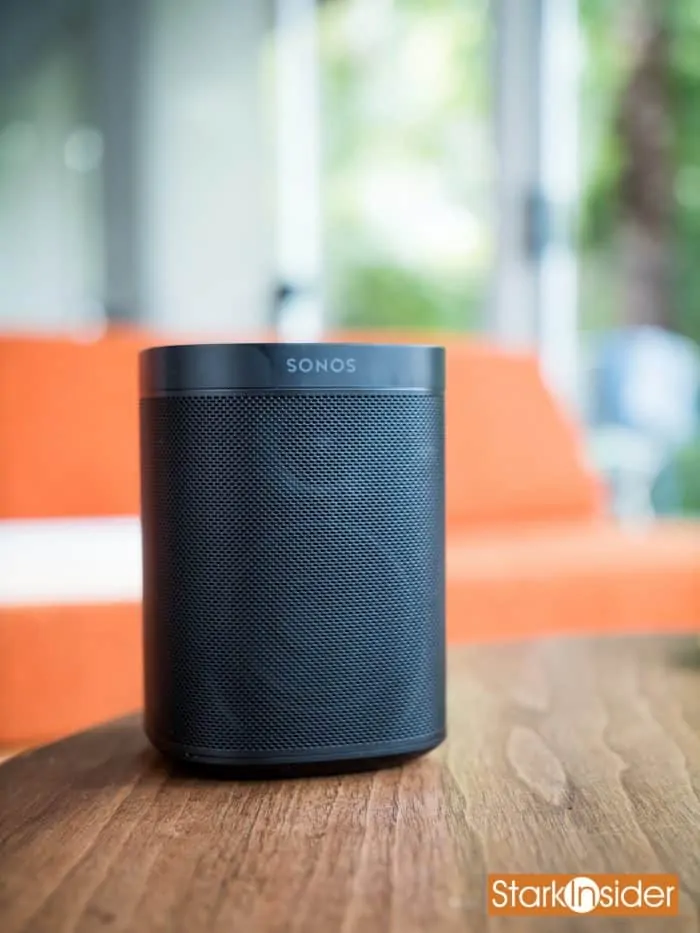 I work on videos a lot here on Stark Insider. Part of the editing process, a critical part, is music and sound design. So I spend a large portion of the post-production process listening to tracks to potentially license. When it comes to "auditioning" various tracks I find the Sonos app so much easier and reliable that there's no comparison with my Echo which I also have in the studio.
My wife still prefers just asking the Echo Show in the kitchen, "Alexa, play Taylor Swift." And for casual listening and background music I find the Echos a decent solution (Google Home is excellent as well).
For speed and when I need to skip songs quickly and access custom lists and get a song here and now, there's no beating the Sonos app.
For that reason alone, I still highly recommend the Sonos One smart speaker. With the 2nd gen updated internal hardware, things should get even better.
Sonos One gen 2 starts shipping March 7. Look for a "Gen 2" sticker on the box and device itself to confirm you've got the latest release.