This quick travel hack explains how you can get around the usual rules and be allowed to shoot photos and videos without restrictions in the Sistine Chapel in the Vatican in Rome, Italy. Note: unfortunately it does come at a cost.
Planning on touring the Vatican Museums and Sistine Chapel?
First off, that's a great idea. As I discovered this summer when I visited Rome for two weeks, Vatican City is an experience not to be missed.
Overflowing with art and history, the place is quite overwhelming, in the best possible way. Plan to spend a large part of your day here. I say it's worth it — and, of course, there's so many other interesting things to see and do in Rome (try Cinecittà, off the beaten path and work a visit for film lovers).
Did you know that the Vatican Museums alone have over 9 miles of art? Yes, bring comfortable walking shoes.
The other thing to know, however, is that you're not allowed to take photos or video in the Sistine Chapel. It's strictly forbidden.
I've heard if they catch you in the act you may be forced to play back the footage on your phone or camera, and delete it pronto. The last thing you want to do on your trip is anger Michaelangelo!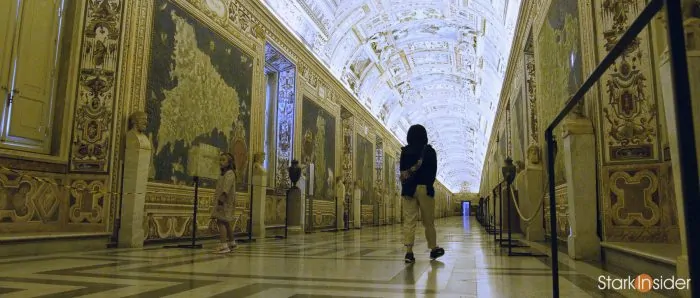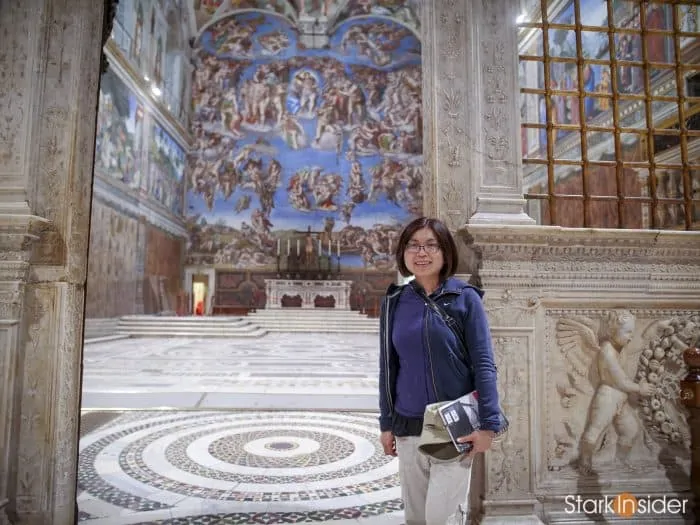 BUT… wait…
There's some good news. (And some bad news).
First the good. There's a way you can take photos and videos. As much as you want in fact. And, at the same time, also have a talking guide at the same time — another thing that is normally not permitted in the Sistine Chapel.
Google Waking Up the Vatican. You'll find a new tour by that name offered by TripAdvisor.
This is a pretty unique tour as I discovered this summer. Basically you get to tour the Vatican Museums and Sistine Chapel before they open to the general public. You'll need to get up early, the tour begins at 6:00am. Early morning in Rome is a beautiful scene, however, and everything is even more spectacular in that morning sun.
Also, the tour is limited to about 20 people. So you feel as if you basically have the place to yourself. A guide takes you on a tour that lasts about 90 minutes or so. Even the clavigero (key keeper) and his team come along, unlocking doors and turning on lights to, literally, "wake up" the Vatican. It's very cool. And, btw, ends with a nice brunch in the beautiful courtyard.
ALSO SEE: Travel Review: Waking Up the Vatican in Rome, Italy (Video)
The not-so-cool part?
The price. It varies, I think in part depending on the time of year and tourist season, but expect to pay $250-500 (USD) per person. This will add significantly to your vacation cost, no doubt. I'd cut out some fancy meals and other stuff for this experience. They call it "once-in-a-lifetime" in the marketing promos, and I concede this is a true statement.
Whether the premium is worth it or not is purely a travel decision that only you can make. Of course you could signup for plenty of other (far) cheaper options. I'm sure they're very good as well, with knowledgeable guides. Just keep in mind, you'll have about 25,000 of your closest friends nearby (that's even more daily visitors than the Colosseum!).
One other point: I'm not sure if the Waking Up the Vatican tour will be an ongoing, permanent option. You never know if/when it might be discontinued. Just something to consider when planning a trip.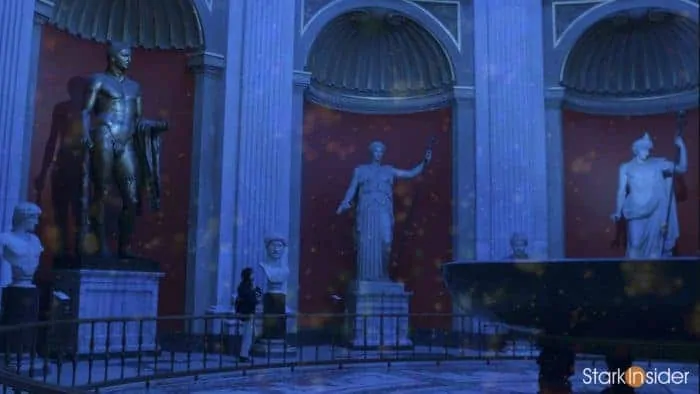 And keep in mind since you will be allowed to take photos and videos inside the Sistine Chapel you'll also bring home priceless memories (just don't forget to push record!).
I brought along a Panasonic GH5 mirrorless 4K camera when I took the Waking Up the Vatican tour. You can check out the video below, and if you like sub to the Stark Insider channel on YouTube as well.
Happy shooting!
WATCH: The Waking Up the Vatican Experience
Where: Vatican City, Italy (Rome)
When: 5:57am Central European Time
Gear: Panasonic GH5 4K mirrorless camera, Panasonic 12-35mm lens
Shot by: Clinton Stark with Loni Stark