If you're looking for an excellent all-around performing DSLR, now may be the time to jump in. (sample video footage below)
Canon is heavily discounting one of the best models of its generation, the EOS 80D. The kit with the superb 18-135mm telephoto lens is now discounted on Amazon.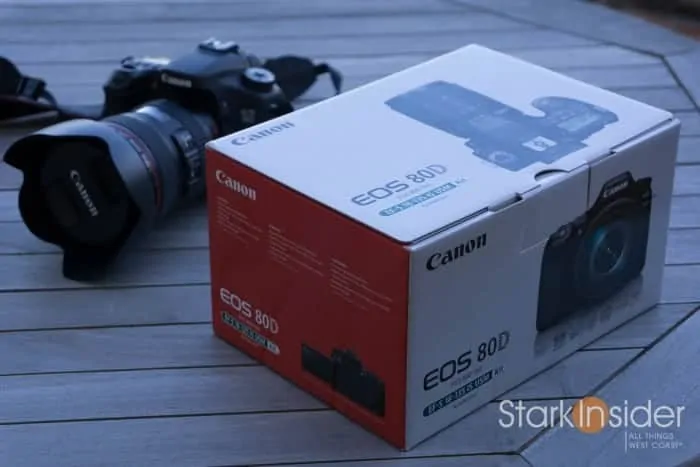 I've shot many videos on Canon DSLR bodies here on Stark Insider over the past 14 years. T2i, 60D, 70D, then the latest, the 80D. With the 80D Canon pretty much perfected the formula. All the controls are fast, including the highly responsive LCD screen (which is, thankfully, full articulating). Video is only 1080p, but it has a beautifully organic look and renders skin tones in a very pleasant manner — i.e. not video-ish. The 24MP sensor means stills are outstanding.
But my favorite feature of the 80D is the Dual Pixel AF. Canon leads everyone — by far — when it comes to reliably snappy video auto-focus and subject tracking. Tap a subject on the LCD and the 80D's instantly tracks it across the frame. In my experience, DPAF is accurate, and a real life saver in certain scenarios where you need precise focus. One example is shooting an interview. Using low apertures can be tricky if your subject rocks back and forth while talking. With the 80D you can tap their face, and the camera will make minor rack focus adjustments automatically. Basically, it'll calm your nerves!
For 4K video work, I do take the Panasonic GH5 with me on shoots, especially for razor fine detail is required. However, I still find that on the 80D the stills are better, and the skin tones and organic look of video are just, somehow, special. Yes, specs are one thing, but shooting and editing the footage is entirely another. Let your eyes guide you.
SHOT ON CANON DSLR
Wrong's What I Do Best at San Francisco Art Institute
Pentatonix: Live in the Vineyard
A cam – Canon C100, B cam – Canon EOS 80D
SHOT ON CANON EF-S 18-135mm LENS
Luzia by Cirque du Soleil – Behind the Scenes
So, this 80D is a fantastic deal. At only $1,299 on sale you can get the famed DSLR body with DPAF and a high performance processor which makes everything perform well.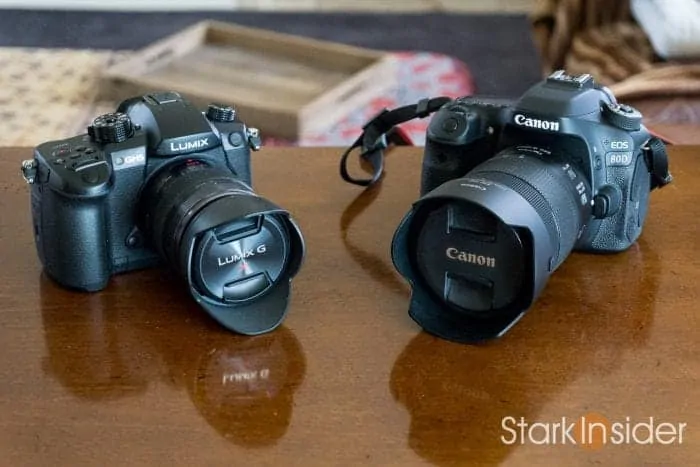 The 18-135mm lens is flexible and should be useful for many situations (the Cirque du Soleil video Luzia was shot on this lens). If you do require shooting indoors or in darker places, you might want to check out the Sigma 18-135mm ART f/1.8 — keep in mind, though, it doesn't have image stabilization.
ALSO SEE: Pros and Cons: Canon EOS 80D in the field
Like the Canon Rebel T2i I believe the EOS 80D will go down as one of Canon's most esteemed DSLR bodies.
Happy shooting!