Backup workflow on the road is always one of my biggest challenges. Not to mention worries.
When I've travelled somewhere and spent the day shooting video, filling up several SD cards, the last thing I want to happen is to lose it all.
Because I'm a very paranoid guy, I prefer cameras that have dual memory card slots (the Panasonic GH5, for example, has 2 SD card slots). I always select redundancy mode. That way I have two copies of everything — photo and video files are duplicated on both SD cards.
Though it's never happened, if an SD card does fail by chance, I have a second one already on hand to save the day. Also, when we break, say for lunch, I like grabbing one of the memory cards and slipping it into my wallet. If, again by slim chance, my camera gets stolen I have a backup of all our hard-earned video footage in hand. Yes, it stinks to lose gear, but that's what insurance is for… and no amount of that will recover your video footage if you don't have backups.
Which brings me to the topic of backup workflow on the road — on location / in the field.
When I get back during a day of video shooting, time is almost always of the essence. I'm tired. Who isn't? Lugging around camera bodies, lenses, batteries, hard drives, stabilizers can take its toll. It's usually late. We're already planning the next day. A beer would be nice. Forget that. You dreamer. There's batteries to charge, and loads of prep and mental anguish for what's next. Finding the easiest and quickest way to offload my footage is of utmost important at this point. The sooner it's over with, the better. Preferably without inducing any sort of heart pain in the process.
Back home in the edit suite I have a 3 backup rule (minimum). I have 3 RAID systems in 3 different locations — one off premises. Did I mention I'm extremely paranoid? Yet, it has served us well here on Stark Insider for over 12 years of shooting videos — travel videos, interviews, red carpet coverage, concerts, backstage featurettes at Cirque du Soleil, short documentaries and short films.
So my goal on the road is the same: 3 backups.
That means if I keep the original SD card, I need at least two backups.
I opt to use two 4TB hard drives (old school ones, not expensive SSDs though as they drop in price, they will be worth consideration for the time savings).
In the past I've used open source and free software called FreeFileSync. It's superb. I use it on Mac and PC, and FreeFileSync has never let me down for syncing RAIDs, directories, or whatever task is at hand. In the past I've also used it on the road.
However, I recently stumbled upon a piece of software called Hedge thanks to an article on a site called Newsshooter.
Hedge, I learned, has a beautiful interface that is all about keeping things simple. In addition, Hedge does checksum verification. That means it verifies each file to ensure it was copied perfectly well. Piece of mind!
IN PHOTOS: Hedge Backup Software
In my tests I especially like that Hedge enables you to offload your footage to two drives (or more) simultaneously.
Simply chose your source directory, then your targets. And click the transfer button and you're done.
The nice thing here is Hedge remembers your settings (directory choices, for example) so that next day you arrive back from shooting, you can simply click 1 button to get the job done.
IN PHOTOS: My Backup Workflow in Action on the Road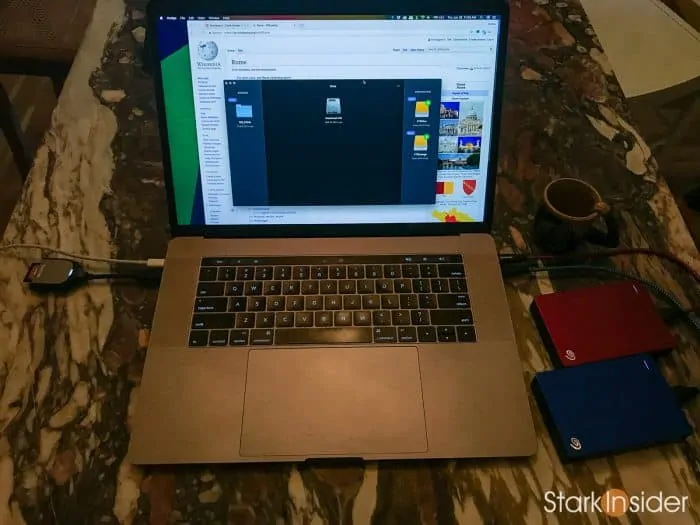 A recent update of Hedge added syncing (or differential or whichever name you prefer…) which simply means it's now smart enough to copy over only changed, or new files. This is extremely handy. If you use an existing memory card on a following day, Hedge can now tell which files are new, and only copy the differences between the source and target destinations.
I tested Hedge quite a bit before my next travel shoot for Stark Insider.
Now that I'm here in Rome, I've put Hedge to the test.
I'm shooting on a Panasonic GH5.
At the end of each day, I pop the SD card into a reader on my MacBook Pro. I use a left port. Then I attach my trusty hard drives (2) to the right ports. I select sources and target directories. And Hedge does the rest — and provides me with a time remaining bar.
Net-net: Hedge works really well. And — most importantly — I can sleep at night knowing my data has been copied and thoroughly verified.
Another nice bonus is the Hedge app. Enter a code, and your MacBook not only notifies you on your desktop when transfers are complete, but also pings your iPhone. This is handy, as you don't need to be tethered to your laptop, wondering when, when, when… when?! When will the copy finally complete? Ah, done! Thank you! Nastro Azzurro please! Grazie!
Backup isn't the most exciting topic when it comes to filmmaking and videography. But it's one of those technical things we need to arm wrestle. Just like figuring out technical specs of a camera, or how much horsepower our laptops and PCs need to edit and render footage. The faster we can get this stuff out of the way the better. Make it seamless, and we can better apply our time and energy to being creative, having fun out in the field, and letting our imaginations run wild.
There you go. Just one guy's informal experience with Hedge backup software. There's a trial available if you want to give it a go, like I did,  before committing.
IN PHOTOS: Obligatory shots of Rome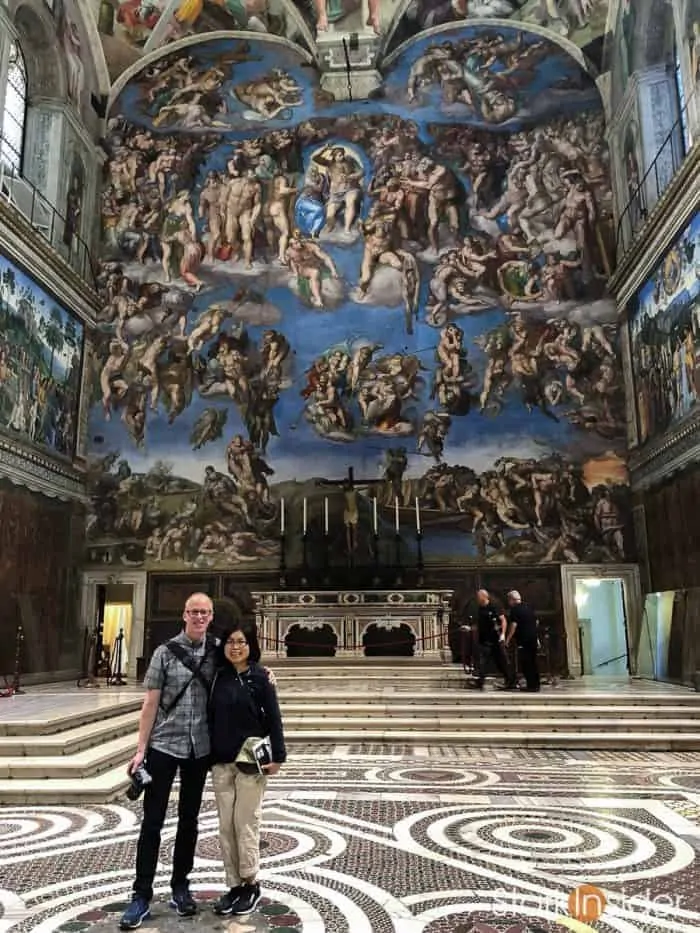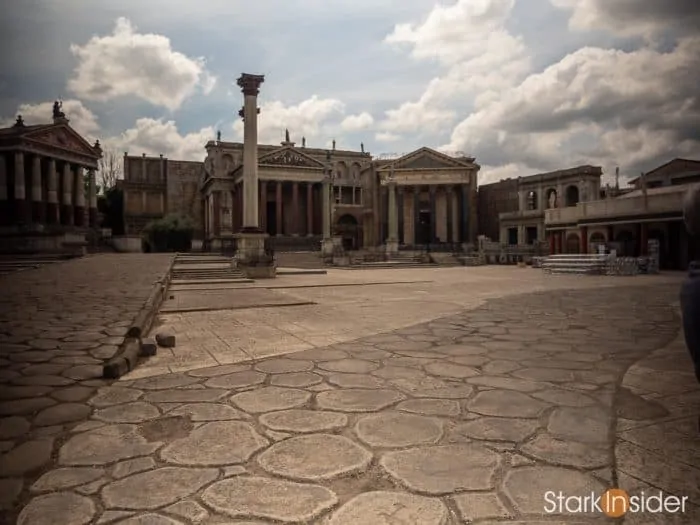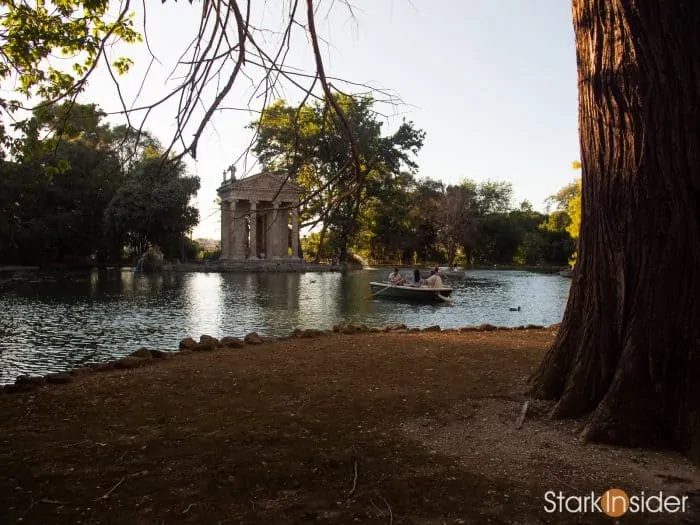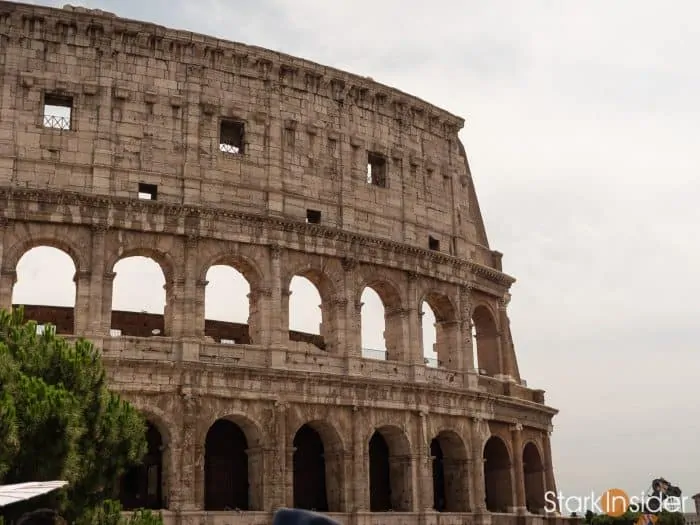 Meantime, I've got places and things to see and do in Rome:
The Colosseum
Vatican
Borghese Gardens
Pompei
Florence
Cycling the Appian way
Aqueducts!
Pizza places
Espresso places
Food places
More food places
…
…
Google: what's the 10 best things to do in Rome?
…
…
Google: how much does an apartment cost in Rome?
…
This trip looks like it will require many, many SD cards. I'm shooting 4K video (almost constantly it seems) on the GH5 (great camera). Every direction I look there's something amazing, beautiful, historic.
Stay tuned to Stark Insider. Videos coming soon. Aren't they always?
Plus, experience shooting video with the GH5 on the road (and soon the Blackmagic Pocket Cinema Camera 4K), more updates on Hedge backup software, and, of course, my thoughts on camera lenses, accessories, and all that stuff that makes the world go round.
Happy shooting, ciao!