Fitbit says it will release a smartwatch with "mass appeal" this year (could be very soon). Rumor is it will be called the Versa (ugh) and if early leaks are any indication it finally looks like we might get the 2018 Pebble we all are hoping for.
Yes, the now discontinued Pebble smartwatch was quirky. It looked a bit geeky to be sure, and reveled in its cuteness with a happy-go-lucky interface, whimsical watchfaces, and non conventional chunky style.
But people loved Pebble.
Check Reddit and forums and you'll quickly learn about how much Pebblers embraced the Pebble ethos. I too was smitten. It started with an OG Pebble, and from there followed — like so many others — the company's journey from the Pebble Time to the Pebble Time Steel and Round, and, finally, sadly, to the last model, the Pebble Time 2.
Being a tiny Silicon Valley player, facing off against well-heeled giants like Google (and its Android Wear partners) and Apple (Apple Watch) and Samsung (Tizen-based Gear S watches) proved a tall order. Soon, Pebble has cash flow issues; you can only run a company for so long using Kickstarter campaigns.
Along came Fitbit. The fitness tracking company — also no stranger to struggles in this space — bought Pebble's assets.
Great, we thought.
Fitbit, while still small relative to the competitors, has more resources. We can expect a new Fitbit-designed Pebble, right?
Well, not so fast.
Instead, we got the Ionic; which, in my estimation at least, is not a half bad first crack at a true "smartwatch" from Fitbit.
Yes, the Ionic is a little clunky and that touchscreen is not the most responsive, but its fitness features and notifications are decent. Yet, that price. At $299 retail (USD) it's a tough sale against the likes of the Apple Watch and Samsung Gear S3, proven products backed by established companies. Still, the Ionic was an indication that perhaps Fitbit could play in the smartwatch game… it just needed a bit more polish.
Word is we will soon see this "mass appeal" model, the Fitbit Versa: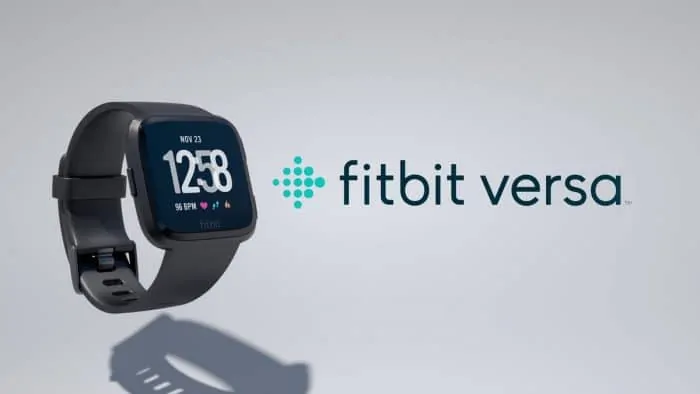 Look familiar?
Certainly there's a Pebble like vibe here with this tidy, square design. There's also a hint of Apple Watch in its simplicity. Thankfully it looks to have physical buttons (as does the Ionic).
I'm hoping the Versa (worst name ever, here's hoping the marketing team re-thinks naming a watch after an entry level Nissan econobox) is priced right. It should be about $199. If it has a good e-ink type screen (dreaming), long battery life, good apps, notifications, music control and, of course, robust fitness and heart rate tracking, then Fitbit might have redefined the Pebble for 2018. And I'd be all in.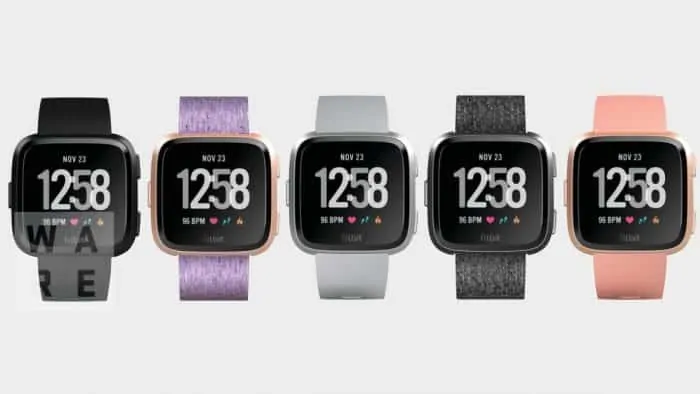 Fitbit, however, still needs to shore up its pay feature. Samsung Pay and Apple Pay and Google Pay all have a long list of supported banks. Fitbit trails in that regard. Being able to pay with your phone and/or watch are becoming convenient features that many consumers value. If Fitbit is to compete, it will need to improve in this area; whether it's a bank issue or a Fitbit issue I'm not sure, either way management needs to find a way to sign up more partners.
In the next few months hopefully we'll learn more about this "Versa" smartwatch. I'm crossing my fingers that Fitbit delivers a Pebble like experience. Based on what I'm seeing on Google Play and in the forums there's still a loyal base of developers who still build watch faces for the Ionic and also port them over from Pebble.
Long live Fitbit… long live Pebble!
PS – is there no such thing as a secret when it comes to product launches and consumer electronics?