It's official. Nintendo's innovative hybrid Switch is now the fastest selling gaming console of all time.
In today's announcement Nintendo (TYO: 7974) released some eye watering updates for the Switch mobile video game console:
Nintendo Switch launched March 3, 2017
4.8 million unit sales in 10 months
According to Nintendo, that's the highest units sales for any video game console (in the U.S.) in its first 10 months
Switch sales have surpassed the previous best seller, Nintendo's own Wii U
"Fans across the country have experienced the joy of playing their favorite games at home or on the go," said Reggie Fils-Aime, Nintendo of America's President and COO. "Now that many more people have received Nintendo Switch systems for the holidays, we look forward to bringing them fun new surprises in 2018 and beyond."
That's especially impressive for a company that has in recent years bobbed up and down, flirting with insolvency.
Given the flop that was the ill-marketed "Wii U" console and add to the fact that engineers took a huge risk by employing an innovative dock/portable design and you can't help but do a giant Super Mario leap of joy. After all, this is the company that brought such universal icons such as Zelda, Bowser, Starfox, and, of course, Mario and friends to so many homes across the world.
As I wrote last week, the unexpected sales success of the Nintendo Switch also demonstrates — contrary to many analyst outlooks — that there is, indeed, room for a gaming alternative to the ubiquitous smartphone.
ALSO SEE: Nintendo Switch proves smartphones aren't the only portable gaming options
Apple iPhones and Androids are ideal for casual games. Simple touch-based games, for instance, where you guide a character by tapping the phone's screen. However, for deeper and more compelling experiences it's hard to beat the types of control options you get on the Switch — and the competition, mainly the Microsoft Xbox and Sony PS4. It doesn't hurt either, having surround sound and big screens help immerse the player further into imaginary worlds.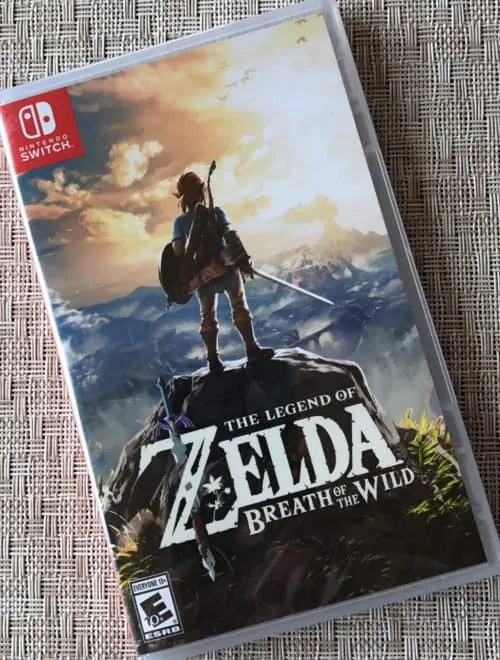 Adding to Nintendo's perfect storm for the Switch launch was a very strong — albeit fairly limited day one — titles including: The Legend of Zelda: Breath of the Wild; Super Mario Odyssey; Mario Kart 8; Splatoon 2; Minecraft; Elder Scrolls V: Skyrim; FIFA 2018; Just Dance 2018; and L.A. Noire.
To date, about 300 games for the Switch have been released to the market.
Really this is the kind of news that just makes you want to jump up and shout…
Wahooooooo!