It's a wrap!
After about 1 month or so of planning and brainstorming and then another 3-4 months shooting, editing and publishing, we've completed the first ever Stark Insider Short Film Collection. Brace yourselves for impact.
The final installment arrived yesterday, in the most mysterious and disastrous possible way with Fish. In. Fridge.
Here's the roll-up of all 5 shorts. For maximum viewing enjoyment, if you dare please watch in order:
STARK INSIDER
2017 SHORT FILM COLLECTION
Who is Stark Insider?
Watch: On the Stark Insider YouTube Channel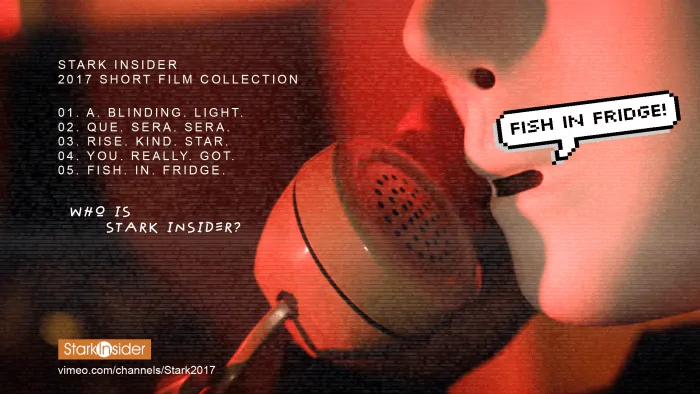 Please note: *** NO FISH WERE HARMED IN THE MAKING OF THE ABOVE FILM. ***
It's been an interesting 11 year journey here on Stark Insider. We continue to cover the arts, film, tech and wanderlust, but also have at least a few more special projects in store too. After all, hanging around and documenting so many creative actors, directors, filmmakers, writers, etc. over the years is bound to rub off Loni Stark and I in some way… for better or worse.
BTS: Stark Insider Video Production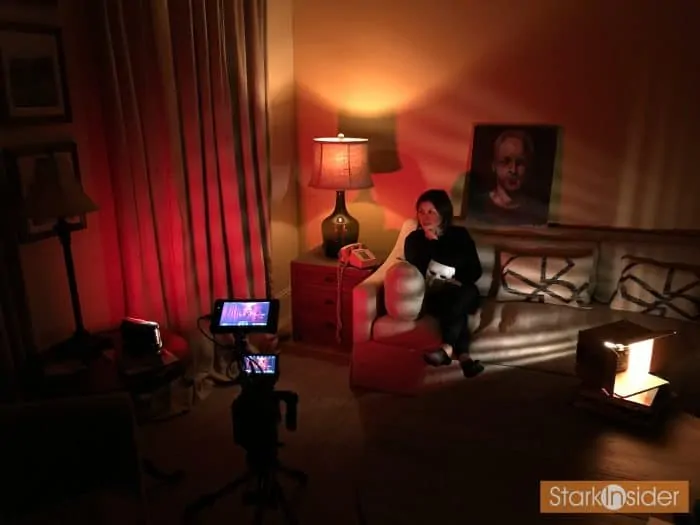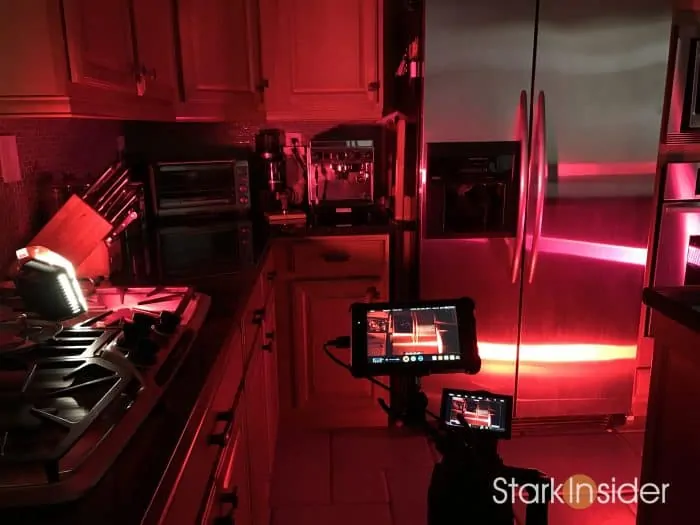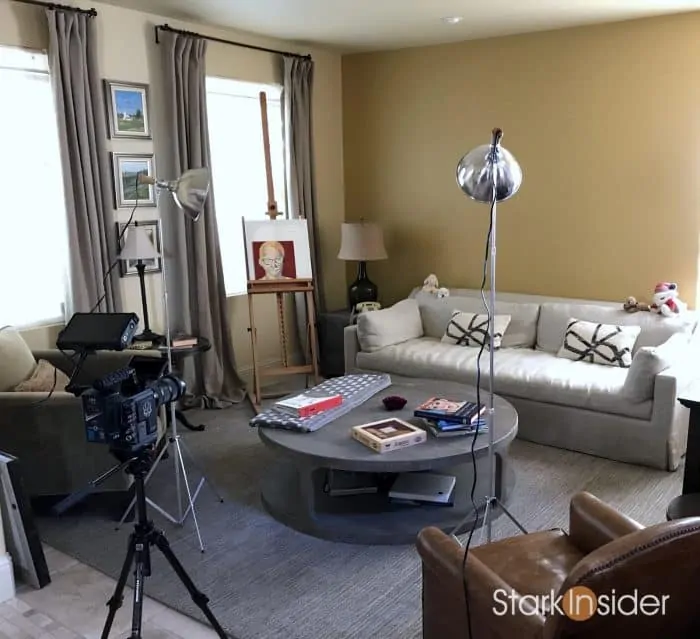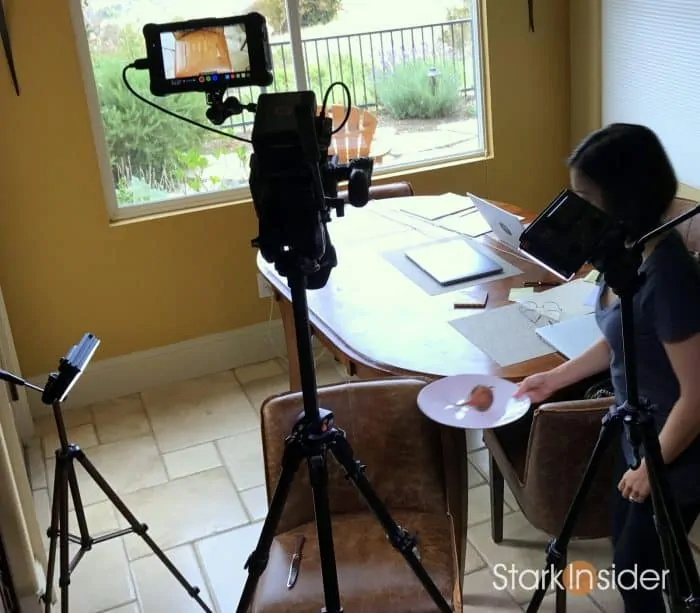 My eternal thanks to Loni, once again, for indulging the surreal. And, for also helping to write some of the scenes (and even operating the camera on occasion!), and being ever so positive, even when shooting a scene late at night. Then again, I could always just paint the walls black and that might make things easier?