You've seen Cirque before. But you haven't seen it on ice yet…
Until Crystal arrives that is. Cirque du Soleil's first ice show — dubbed "a breakthrough ice experience" — begins to tour the U.S. and Canada this October with stops in Louisiana, Texas, Florida, Minnesota, Ontario, Quebec and Arizona to name but a few destinations.
Bay Area fans of Cirque should mark March 28, 2018 on their calendars. That's when Crystal arrives in Silicon Valley, with 5 performances scheduled at the SAP Center in San Jose.
More: Cirque du Soleil videos, news, reviews, updates
According to the press release, Crystal features world-class ice skaters and acrobats who "take their new frozen playground by storm with speed and fluidity as they challenge the laws of gravity with a flurry of unexpected acrobatics."
The show is named after the main character Crystal who enters a surreal world in an effort to become what she was always destined to be: "confident, free, empowered."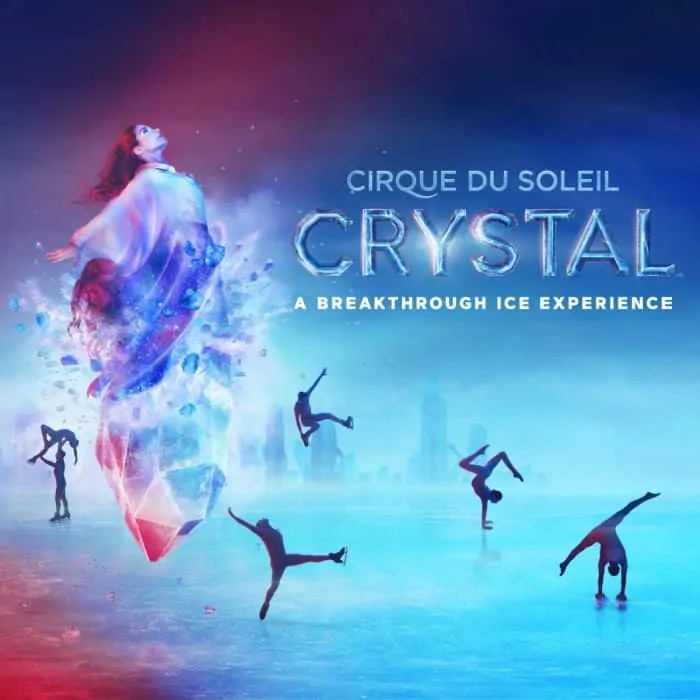 San Jose will be the only Northern California stop for Cirque's new show so those in the San Francisco Bay Area should definitely start making plans.
Cirque du Soleil: Crystal

Crystal – A Breakthrough Ice Experience

Crystal, the show's main character, sets out on an exhilarating quest to fulfill her destiny as she dives into a world of her own imagination. She soars through this surreal world at high speed to become what she was always destined to be: confident, free, empowered.

Crystal is about looking at things from fresh angles, peeking through the veneer of everyday life, reframing one's daily reality to see what one might have missed. Sometimes the only way to appreciate things is to look at them sideways. Discovering one's individuality and uniqueness requires venturing out on thin ice.

Performance schedule – San Jose, California 2018

Wednesday, March 28 at 7:30 p.m.
Thursday, March 29 at 7:30 p.m.
Friday, March 30 at 7:30 p.m.
Saturday, March 31 at 4 p.m. & 7:30 p.m.
Sunday, April 1 at 1:30 p.m. & 5 p.m.
WATCH: Crystal by Cirque du Soleil "A Breakthrough on Ice"
Other Cirque shows on tour include Luzia, Amaluna, KOOZA, Kurios, OVO, TORUK, TOTEM, Varekai, and VOLTA. According to organizers, in 2017 alone, 19 shows are being presented simultaneously throughout the world. Not too bad for a company that started in 1984 with 20 performers on the streets of Montreal.
Crystal by Cirque du Soleil runs in San Jose from March 28, 2018 through Sunday, April 1, 2018.
With Loni Stark in San Jose, California.