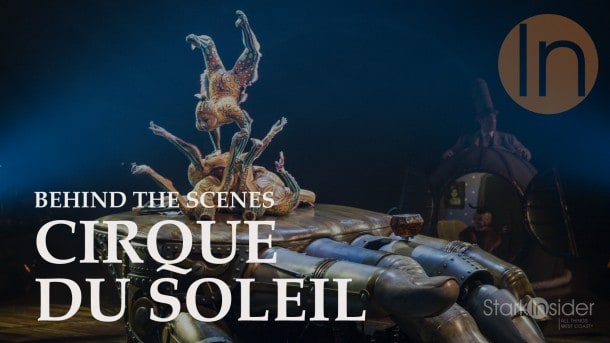 Exciting news for San Francisco. Tonight, KURIOS – Cabinet of Curiosities opens at the Big Top at AT&T Park. Cirque du Soleil chose our (championship) home for the first stop, and tonight  marks the U.S. premiere of the all-new production.
Expect whimsical adventure, incredible acrobatics, and visually amazing sets — in other words, expect Cirque du Soleil.
Loni Stark went backstage during rehearsals and discovered steampunk-inspired costumes, props and set designs. As you'll see in this Stark Insider video (see below) she also realizes that being a Cirque performer is very possibly not as simple as it looks (she notes she might better as a clown).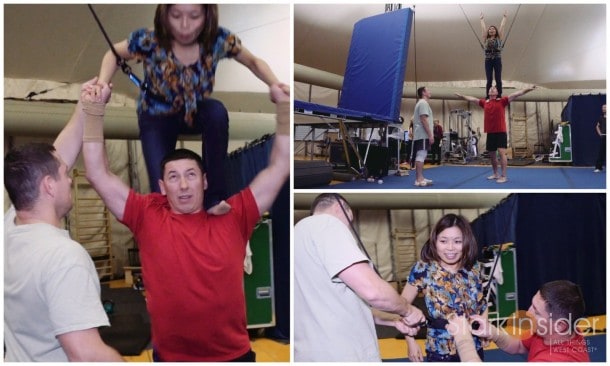 Set during the turn of the 20th century during the industrial revolution, KURIOS takes us on a fascinating and historical adventure, revisiting some of humankind's greatest inventions–the bicycle, the gramophone and telegraph, electricity–along the way.
Ukrainian acrobat Roman Polishchuk plays a "Traveler". Loni (who looks slightly like a Dalek?) spoke with the (large) gregarious Cirque veteran (1995). "I travel from one side of the earth to the other. We are looking for new culture and things to present to the people."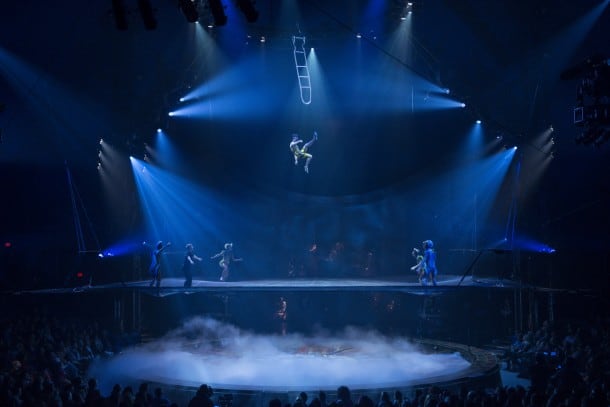 WATCH: Preview of KURIOS – Cabinet of Curiosities by Cirque du Soleil