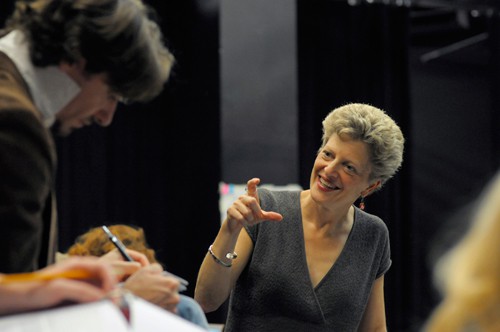 Big news today in the world of theater.
American Conservatory Theater (A.C.T.) has announced that after 25 years at the helm as artistic director Carey Perloff is departing.
A.C.T. is one of the largest and most widely regarded theaters (and non-profits) in the country. It is also a member of the influential LORT organization. If you live in the city, no doubt you've seen at least one show there, and likely have come to consider the iconic building on Geary (about two blocks from Union Square) as a treasured piece of San Francisco.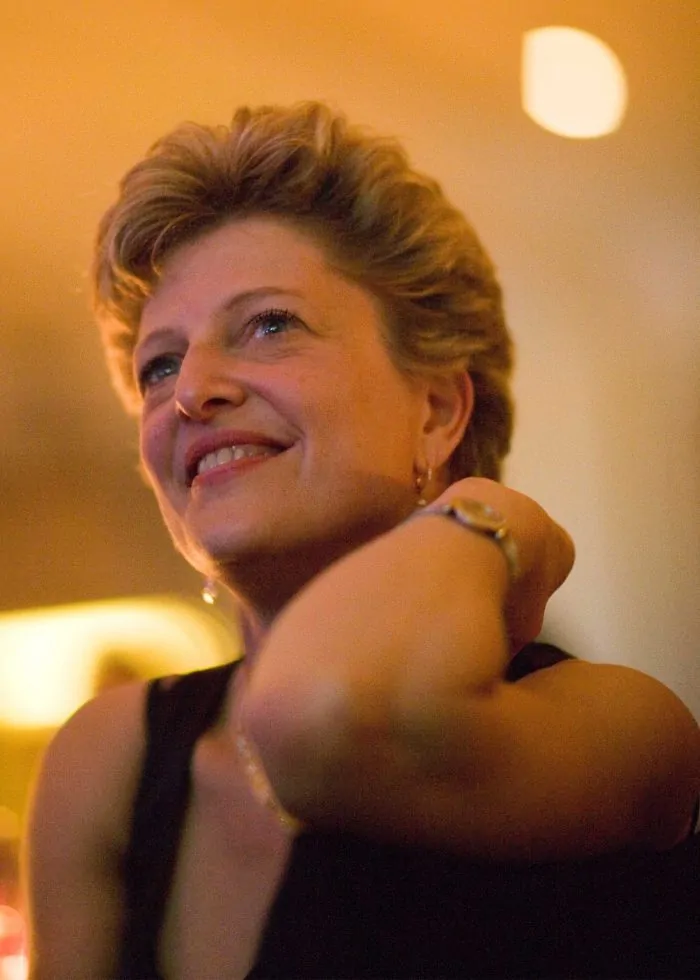 "Serving as artistic director of A.C.T. for the past 25 years has been the greatest joy of my life," says Perloff. "It never occurred to me when I arrived in San Francisco in 1992 that I would love this job, this city, this audience, and this staff so much that I would stay here for a quarter of a century. I feel incredibly gratified that over the past five years we have realized the long-held dream of creating a second stage for A.C.T. in which new work and new artists can flourish, and where our brilliant students can be more visible. I am equally gratified that our epic commission and production of A Thousand Splendid Suns has been met with such acclaim and is going to have a life long after I leave A.C.T. It is that kind of ambitious, culturally-diverse work which I believe best represents the A.C.T. I have worked to build."
According to the announcement, which was circulated via email from long-standing P.R. firm Charles Zukow & Associates, over her 25 years at A.C.T., Perloff "has directed more than 50 mainstage productions at A.C.T., including Antigone (1993), Arcadia (1995 & 2013), Elektra(2012), The Homecoming (2011), Hecuba (1995 & 1998), Indian Ink (1999 & 2015),The Invention of Love (2000), The Orphan of Zhao (2014), Phèdre (2010), The Tempest (1996), The Threepenny Opera (1999), Travesties (2006), Underneath the Lintel (2013), and Waiting for Godot (2003)."
A search will be conducted for her successor, in addition to a search for a new executive director (to replace Peter Pastreich).
Also from the email: "In May 2017, Perloff will receive an Honorary Doctorate from the University of San Francisco. In October 2017, she will receive the Tao House Award for Sustained Excellence."
On a personal note, Carey Perloff and A.C.T. will always hold a special place for me and us at Stark Insider.
It was in 2009 or so, when the idea of a "blog" and new media in general (e.g. YouTube) was just hitting mainstream. At that time we had just begun to review theater productions on this site — Loni Stark and I love seeing live shows, and are inspired by the actors and directors and all the talented folks that take risks to bring creative ideas to life. Inspiring as you can get. But we wondered: could we actually have a positive impact, however small, on the scene?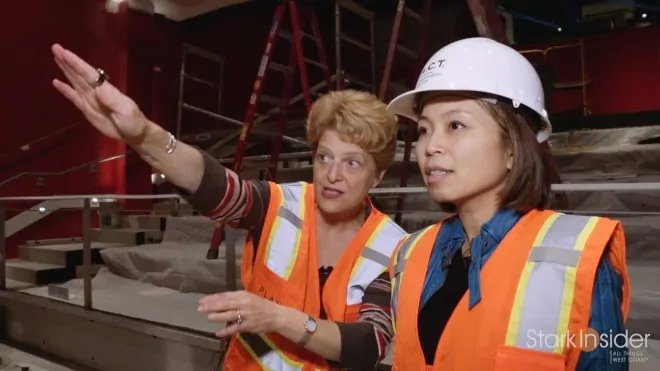 Perloff and her team were one of the first to acknowledge the new wave of scrappy little puppies like us. We received access and press mentions, alongside the likes of the established players such as the esteemed San Francisco Chronicle and San Jose Mercury News outlets. We were able to review shows, the majority of the time for the better (Last Five Years, The Lion and the annual production of A Christmas Carol to name but a few), but also occasionally and deliciously for the worse (War Music anyone?!). Carey was even gracious enough (thanks to Zukow & Associates) to spend time with Loni Stark and I to give us a tour of the then under-construction Strand theater space ("The Strand Theater" on YouTube) for a Stark Insider video segment.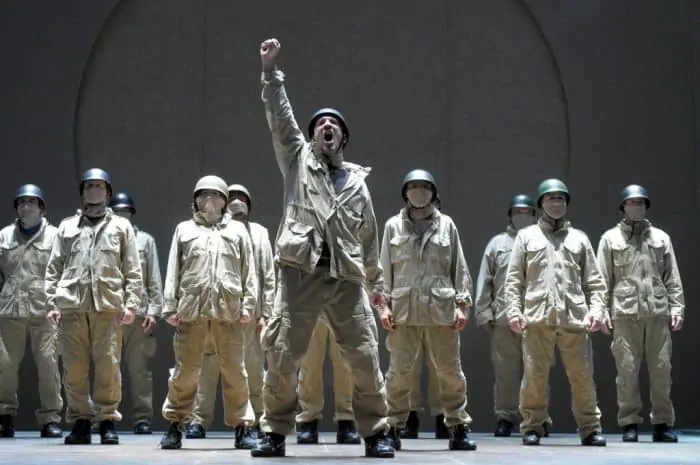 Walking into any given show, it was not uncommon to see Carey chatting up just about anyone within hugging distance. I'm sure those in the theater community have numerous stories and anecdotes.
Reading the announcement, her accomplishments indeed were "prolific":
A commitment to new work that includes countless world premiere productions and the creation of the New Strands Festival and commissioning program
Rebuilding of the earthquake-damaged Geary Theater
The purchase and renovation of The Strand Theater
Revitalization of A.C.T.'s acclaimed Master of Fine Arts Program
The commissioning of the Women's Leadership in Residential Theaters research study
All in a day's work.
We at Stark Insider look forward to the next chapter in A.C.T.'s history, and wish Carey Perloff the best of luck, and can't wait to see where she next brings her energy, leadership, and creativity.
WATCH: Carey Perloff Reveals San Francisco's Strand Theater