Portrait, nature, wedding and fashion photographers, you may want to get out your checkbooks.
Fans of butter smooth bokeh might want to, as well those looking for high quality glass for shooting video interviews.
Sony today released a killer new 100mm telephoto lens — at least it looks that way on paper, we won't know if the new prime will live up to its billing, but it looks very promising.
Sony 100mm OSS Telephoto Prime Lens (SEL100F28GM)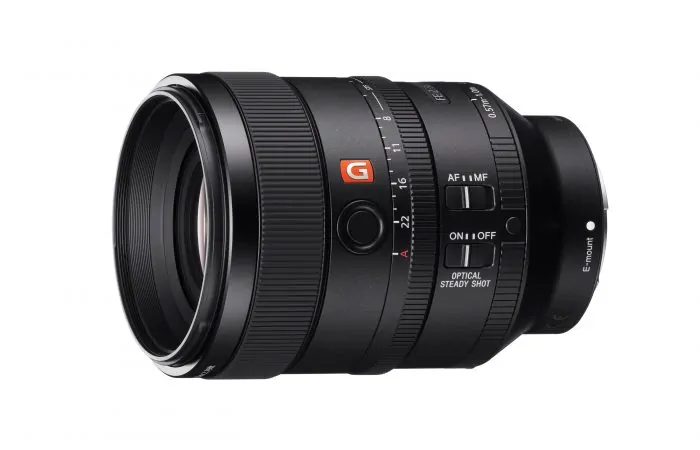 Here's the specs of the Sony FE 100mm F2.8 STF GM OSS Telephoto Prime Lens:
E-Mount Lens/Full-Frame Format
Aperture Range: f/2.8 to 20 | T5.6 to 22
Apodization Element for Smooth Bokeh
One Aspherical Element, One ED Element
Nano AR Coating
Direct Drive SSM Focus System
Optical SteadyShot Image Stabilization
Ring-Switch to Change Focus Setting
Rounded 11-Blade Diaphragm
Sony says the FE 100mm will retail for "about" $1,500 (USD) and $2,050 (CDN) and ship next month.
There's plenty of 100mm primes on the market of course. But a few things caught my attention when I read Sony's email announcement.
First, it features a newly designed 11-blade aperture and "a unique optical apodization lens element." That's a fancy way for saying that the transition from the focus of your subject (say, a person posing for a portrait), and the background should be creamy smooth. And, in the words again of Sony, make for "exceptionally soft, smooth bokeh that adds depth and dimensionality."
From Sony:
Optical apodization delivers refined bokeh

An APD element is similar to a neutral density filter that gradually increases in density towards the perimeter with a correspondingly graduated decrease in light transmission. Its effect is that areas both in front of and behind the plane of focus transition into uniquely soft bokeh.
Further, the new 100mm has Sony's Optical SteadyShot (OSS). Stablization is not all that common in telephoto primes, especially ones with such a long reach.
Better still is the inclusion of an aperture ring. This could make this lens potentially useful for video shooters. And, for me, this is the real appeal of today's product news.
After spending three weeks shooting video with a Sony a6500 in 4k in Paris and Iceland I came away with a few observations: (1) the ergonomics of the a6500 rangefinder design are not the best (I prefer a DSLR design with the EVF in the middle of the camera as found on something like the Canon EOS 80D or Sony Alpha a7 series … but this is a personal thing of course); and (2) the Sony 18-105mm F4 telephoto lens is superb, and has piqued by interest in Sony glass.
I suspect the new FE 10mm F2.8 will be a good choice for sit-down interviews. It will be interesting to see how it compares to the gold standard that is the Canon 70-200mm F2.8 — also a favorite among videographers for interviews.
Sony Also Announced a 85mm Lens (SEL85F18)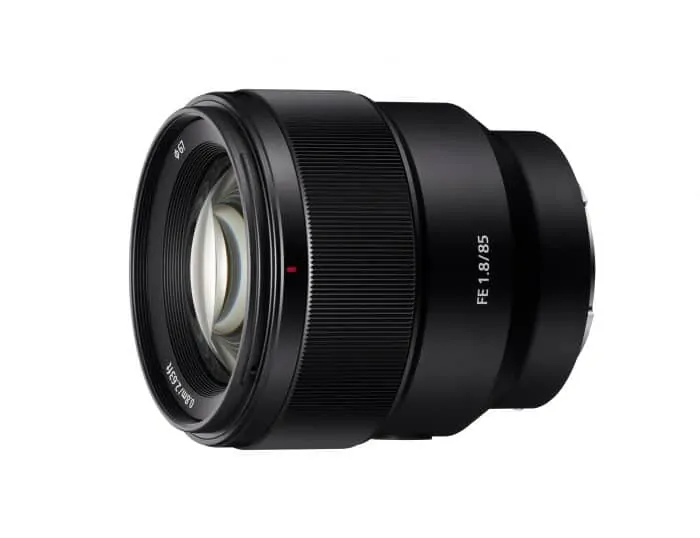 In addition, Sony also announced a new FE 85mm F1.8 Telephoto Prime Lens ($600 USD , $800 CDN). It too looks solid, but being a mid-range offering it lacks some of the innovation on the 100mm that grabbed my interest (OSS, 11-blade design namely, macro, aperture ring).
One downside of this news is the e-mount itself. Great if you're a Sony-only shooter. However, unlike the Canon EF mount, there's less opportunity to adapt something like the FE 100mm for other camera systems such as those by RED, Blackmagic, and, well, even Canon. This restricts use, and for some could be a reason not to invest. Then again, for Sony shooters this is a non issue.
Both Sony lenses will ship March 2017.
Buy/Research: