It's easy to get caught up in everything that is shiny and new. And when it comes to camera gear — like a lot of things technology-based — there is always something shiny and new.
Sony a6500. Olympus OM-D E-M1 Mark II. Fujifilm X-T2. Sony Alpha a99 II. And the eagerly anticipated, upcoming Panasonic Lumix GH5.
Lots and lots of shiny and new stuff.
But you know what?
None of that really matters when it comes to telling a story; to just get out there, press record, and make it happen.
Often they say the camera in your hand is the best camera. For many, that means our smartphones. If that's what you got then go for it.
There's another, simple, low-cost alternative out there, that while not shiny and new one that takes very good quality still photos, plus shoots superb video. It flies a bit under the radar. In my tests, however, it is quite exemplary. For those on a budget who want to get into the DSLR game, or simply use something more powerful than their cell phone to capture life's precious moments, I highly recommend this unsung hero:
You can find the T6i with a solid kit lens (18-55mm) for only $749 (USD). A pretty sweet deal if you ask me. Just add a low cost SD card and you're pretty much ready to shoot.
There's a few reasons why I like the Rebel T6i at this price point: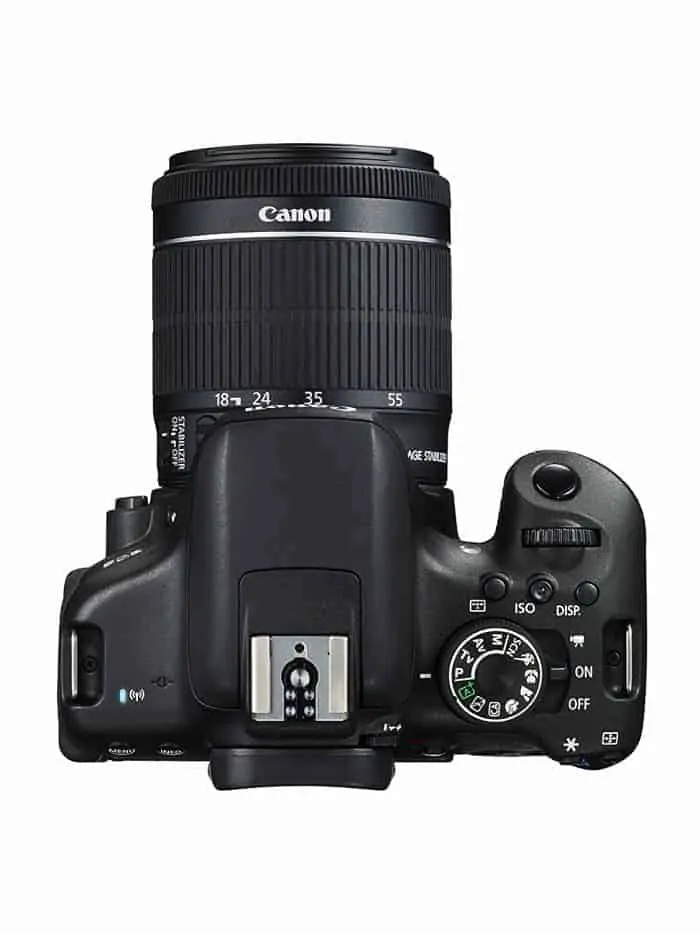 Full 24.2MP APS-C sensor (high enough resolution for those needing quality stills)
Decent AF system (19-points)
Optical viewfinder (a personal preference, but I prefer optical over electronic)
Superb ergonomics (something I find lacking on some competitors such as the still impressive Sony a6000 mirrorless)
And a battery that seemingly lasts forever (the Achilles heal for most mirrorless cameras)
Yes, there are some downsides. Not a surprise, really, given the reasonable price point. You won't find Canon's stellar DPAF focusing system on the T6i. And you'll notice some other missing features too, such as the lack of an LCD display along the camera top, and only a single control dial (for selecting shooting mode). Still, in my tests I found the camera gets the job done with aplomb — and reliably too.
Research: Canon EOS Reble T6i review (Digital Photography Review)
I've been shooting Canon DSLRs here on Stark Insider for over 10 years now. If I'm going to grab a camera for some simple impromptu video, I take my Canon EOS 80D. For our serious shoots I use a Canon EOS Cinema 100 Mark II. If I were on a budget, or just a casual shooter, or just starting out, I'd definitely consider something like the T6i.
Here's a video below I shot with the Canon EOS Rebel T6i. My wife was headed to the Sausalito Art Festival, just north of San Francisco. I followed her with the T6i. Later I wrote a simple script, and had Loni record a basic voiceover. Then I cut it together in Premiere Pro. I appreciate the nimble size of the 1080p files — something you'll miss if you decide to shoot on a 4K camera with high bitrates. For fun, I used the 80's film Nine 1/2 Weeks (Mickey Rourke and Kim Basinger!) as a style template for the opening. I de-saturated color from the image using an adjustment layer, and then added it back in by the time Loni arrives at the art festival.
SHOT ON CANON EOS REBEL T6i: Sausalito Art Festival
Sausalito Art Festival. Video by Clinton Stark. Voiceover by Loni Stark. Shot on Canon EOS Rebel T6i with 18-135mm STM kit lens. Sennheiser MKE 600 shotgun microphone. Edited in Adobe Premiere Pro. Color with FilmConvert.
If you're looking for a solid Canon DSLR that shoots great video, consider the T6i.
Yes, there's a lot of whizbang stuff out there these days (I admit, the Lumix GH5 looks incredible), but you needn't break the bank to get a highly effective tool. Besides, just about everything matters more than the camera body. Composition. Lighting. Sound. Music. Story-telling. Acting. And on and on.
In the end a great filmmaker (or videographer) can make great films (or YouTube videos) not because of the camera, but because he or she is creative, and, hopefully, able to execute a series of complicated tasks in order to make something that moves us, provokes us. Or maybe to even just makes us smile. It doesn't always work, of course. But we ought to try our best. Fail early. Fail often. As they say. Persevere, and enjoy the journey. Hey, maybe Dicky Fox said it best: "I love the mornings! I clap my hands every morning and say, 'This is gonna be a great day!'"
Happy shooting!