If you're in the market to upgrade your laptop these are the most interesting of times.
Apple is doubling down on its premium approach. New MacBook Pros start at $1,499 (USD) and go up rapidly from there, with the entry 15-inch Pro model starting at a not insignificant $2,499. Gulp.
Meanwhile, Windows-based laptops are going for a song. Many are priced less than $1,000 and, yet, don't compromise much on power, graphics or overall usability. A lot of that had to do with Windows 10. Microsoft's latest OS finally has the stability we always wanted, and, even better, is equally at home on a touch-based tablet, or a power-monger desktop, or, as we're looking at today, a lean and nimble laptop.
After reviewing Apple's latest offering of MacBook Pro laptops, I did something I would never have thought possible just a few years ago: I started to consider a Windows-based machine to replace my 2012 MacBook Air. Blasphemy! I know, but I'm guessing many of you are in the same boat. Why pay thousands for an Apple logo, when you could spend far less for a laptop that is on par in basically every other way, and even better in some (touch)?
So I've been exhaustively researching the market, testing various Windows laptops. Drawing up short-lists.
Here's 5 laptops that I consider to be worthy MacBook Pro alternatives. Some are value-based choices. While others are focused more on performance. Whether you prefer Windows or MacOS is up to you of course. Each has their merits, and both are mature, refined operating systems. But I humbly suggest this may be the time to at least take a peak at non-Apple laptop choices. You may be surprised at the quality on offer.
With that, here's the top 5 best alternatives to a MacBook Pro laptop.
Top 5: Best alternatives to a MacBook Pro laptop
(in no particular order)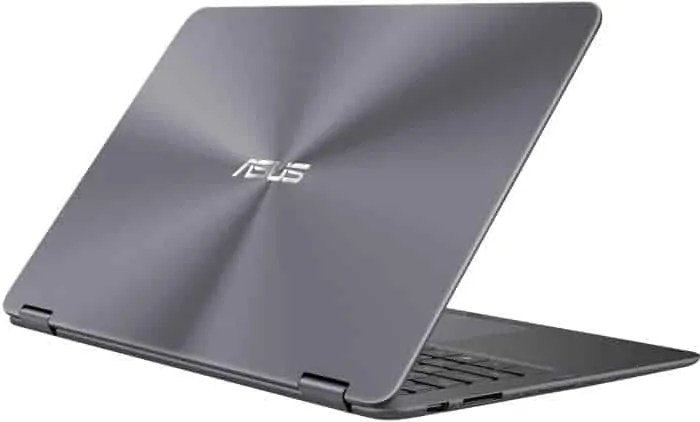 Buy: Amazon
Strengths: portability, lots of ports, long battery life, 360-degree rotating screen works well with touch-based Windows 10
Perfect for: students, real estate professionals, those who often give presentations, creatives on the go, web browsing
Watch out for: keyboard has no backlighting
With the ZenBook Flip, Asus simply put, knocked it out of the park. Value-wise you'd be hard pressed to find a better 13.3″ Windows-based laptop. At under 3 pounds, you can easily slip this ultra slim laptop into a backback, or a slip cover, or just toss it into the backseat of a car. Better still, unlike Apple, Asus hasn't skimped on ports. This is a dongle-free zone, thankfully. It's all here: USB-C, USB 3.1, Micro HDMI, and SD card slot. Keyboard action is tactile, comfortable. As is the generously proportioned touchpad. Keep in mind the screen is "only" HD (1920×1080), but most, on this size of screen, will find it perfectly fine. The upside is decent performance (Intel Core M + Inten HD 515 Graphics), and exceptional battery life (8-10+ hours on average). Is the ZenBook Flip a gaming beast? No. But for those looking for mobile, low-cost productivity who spend most of their days in a web browser should find this laptop a sure-fire winner.
Buy/research: Asus ZenBook Flip 13.3″ Touchscreen Latop (Intel Core M, 8GB RAM, 512GB SSD, Windows 10)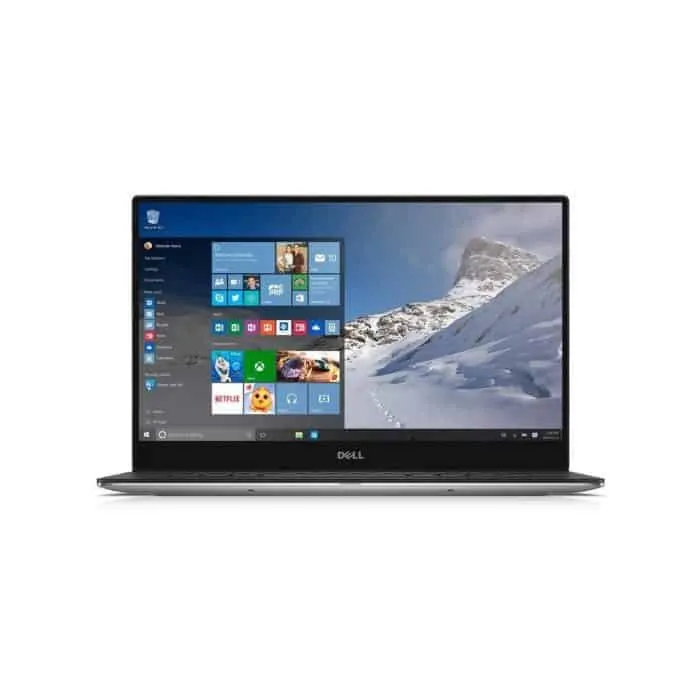 Buy: Amazon
Strengths: mid-range power (Intel i5), super-sharp anti-glare LED display (3200×1800 pixels), backlit keyboard
Perfect for: those who need to do light photo and video editing on the road, basic to mid-range gamers, office productivity users
Watch out for: high resolution screen is beautiful, but it can limit battery life
This is the not the Dell of yesterday. First up on the well-regarded Dell XPS 13.3-inch ultra portable: gorgeous design featuring a pretty silver anodized aluminum finish and high quality assembly. Next: a more than capable Intel i5 processor, backlit keyboard, QHD+ LED display (3200×1800) and a slim form factor coming in at only 2.78 pounds. All the ports you'd want are here to including a 3-in-1 card reader, mic/headphone, 2x USB 3.0 and 1 mini DisplayPort. Reviews are universally glowing for the XPS 13. For good reason, Dell gives you tremendous bang of the buck. Also, note that the display is finished with a rare, anti-glare coating. This makes it highly view-able outdoors, though less handy as a personal mirror.
Buy/research: Dell XPS 13.3-Inch UltraSharp QHD+ Touchscreen 3200×1800 LED Anti-glare display Laptop (Intel Core i5-5200U 2.2GHz, 8GB RAM, 256GB SSD, 802.11ac, Bluetooth 4, Mini DisplayPort, Windows 10 Home)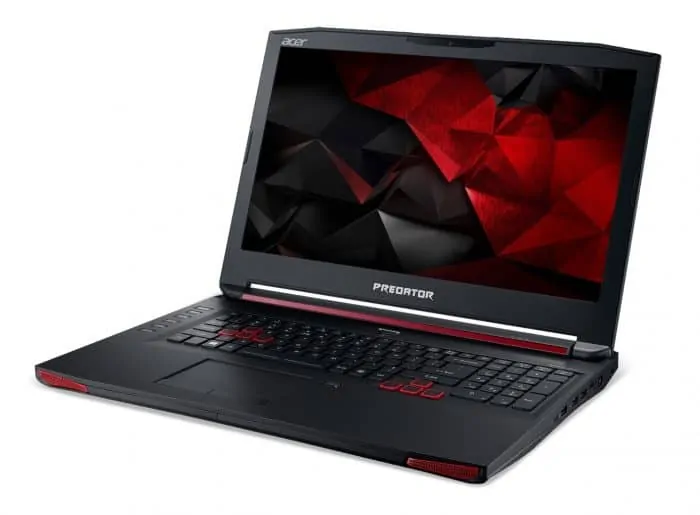 Buy: Amazon
Strengths: packed with power including top end Intel i7 processor and NVIDIA GPU, plenty of memory and storage, expansive and comfortable keyboard, huge 17-inch display
Perfect for: advanced gamers, video and photo professionals, anyone who needs maximum power on-the-go (without breaking the bank)
Watch out for: short battery life (no surprise given impressive specs), non-touch screen
Now we're talking power. The Acer Predator is a spec monster. Basically, this laptop is a desktop replacement. You can throw just about anything at this beast and it won't miss a beast: advanced games, video editing, photo editing, VR applications, 3D modelling. You name it. A high end Intel i7 CPU and dedicated NVIDIA GTX 970M help, as do copious amounts of RAM (16B) and storage (1TB). All the usual ports are here, including Thunderbolt 3. Keyboard (with numeric keybpad) is backlit and the speakers have plenty of oomph (Dolby Audio) to please audiophiles, and gamers alike. Obvious downsides are limited battery life (about 5 hours), and an HD display. Still, it's hard to argue, the Acer Predator delivers impressive performance for the price.
Buy/research: Acer Predator 17 G9-791-735A 17.3-inch Full HD Gaming Notebook (Windows 10)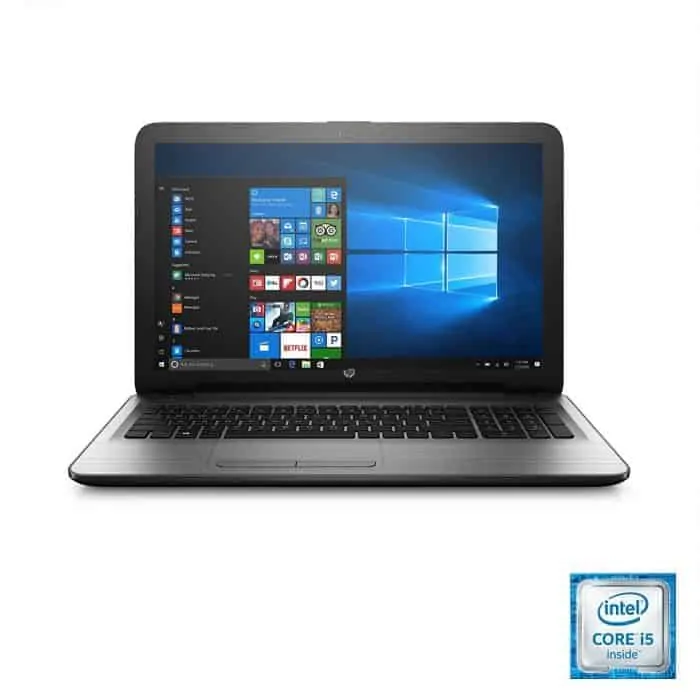 Buy: Amazon)
Strengths: low price, comfortable keyboard, mid-range performance (Intel i5), large 15.6-inch anti-glare display
Perfect for: those on a tight budget
Watch out for: weight (4.73 pounds) and battery (7 hours) – those not too bad considering the low price
Under $500 for a laptop with an Intel i5 processor? Impossible, right? Thanks to HP, you can in fact spend about $460 and get a solid laptop. It's a little bulkier than, say, the Asus ZenBook Flip and Dell XPS 13 mentioned above, but you're getting mid-range power at a bargain price. Do I love the design? Not particularly. This is a basic looking laptop. It has a keyboard, ports, a touchpad, and the screen folds down. Just like we've come to know and maybe love for the past few decades. But that price! And don't forget you get the latest edition of Windows 10 (Home), plenty of storage (1TB), and a roomy keyboard. Aside from Chromebooks, this is certainly worth a look for those on a tight budget.
Buy/research: HP Notebook 15.6-Inch Laptop ( i5-6200U Processor, 8GB DDR3L SDRAM, 1TB HDD, Windows 10)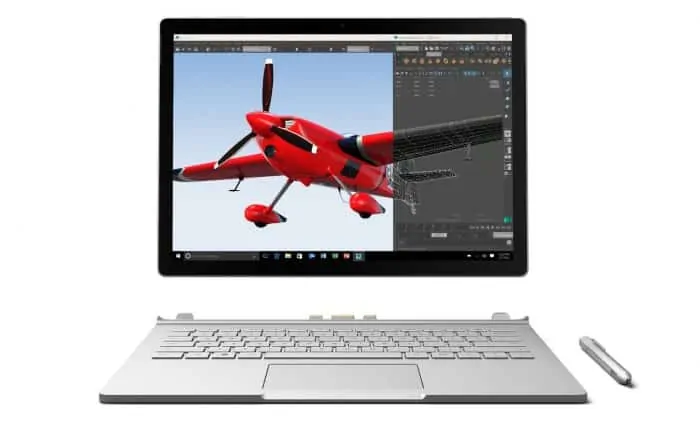 Buy: Amazon
Strengths: 2-in-1 laptop and tablet hybrid design, stylus and inking capability is top notch, innovative hinge enables multiple operating modes (clipboard, laptop, drawing), long battery life, all the ports that you won't find on the new MacBook Pro, outstanding 13.5-inch touchscreen (3000×2000)
Perfect for: creatives who want inking capability in a portable, all-day ready design; graphic designers; those who want the cutting edge in mobile technology
Watch out for: pricey
I'm sure you saw this coming. The big headlines in the laptop wars these days has been: Apple MacBook Pro vs. Microsoft Surface Book.
While all the laptops above are capable, most aren't quite up to the combination of power and packaging that Apple offers. Surface Book, however, can go toe to toe with Apple's premium laptops, and, in some cases, exceed them. Case in point: that stylus and the ability to take full advantage of the built-in inking tech in Windows 10. It's fantastic. If you take notes, like to doodle, or are a professional graphics designer or artist, you're probably going to like what Microsoft has done here. OneNote, for example, is an exceptional, cloud-based note-taking application. And it's free. You can hand-write (and have it converted to text), draw free form, type, organize notes and information, and then have it sync across all your mobile devices.
Can you tell I'm a fan?
I recently used OneNote for a Werner Herzog filmmaking class I took over the summer. It sold me, hook, line and sinker. On the downside: price. Surface Books are positioned comparable to MacBooks… i.e. expensive. Here's an idea. You can still buy a more than capable i5-based Surface Book for about $1,250 or so. That's not bad. If you have the means and want the cutting edge in mobile, then by all means spring for the new i7 Performance Base editions, starting at $2,499.
Whether you like Apple and its Touch Bar or Microsoft and its all-touch philosophy is up to you. As far as MacBook Pro alternative go, the Surface Book is, in my estimation, as good as it gets.
Buy/research: Microsoft Surface Book (128 GB, 8 GB RAM, Intel Core i5) (note: this is the 2015 model, it's worth a look given the heavy discount and that Microsoft has worked out the early software bugs)
Conclusion: MacBook Pros are impressive, but there's plenty of excellent Windows-based alternatives
Yes, MacBook Pros are expensive. They're also exceptionally engineered. Consequently they typically can last for years before needing an upgrade. I expect the same will hold true for this 2016 range.
However, Microsoft has come a long way. Windows 10 is easy to use, refined, and more stable than ever before. Thanks to the company's emphasis on touch, Windows-based mobile devices tend to be more flexible in their design, affording all sorts of possibility for artists and office users alike.
Top 5: Best alternatives to a MacBook Pro laptop
Apple seems to be hell bent on a "less is more" attitude. So with the new MacBook Pros they're only giving us USB-C ports (flexible, but a pain in the dongle), a Touch Bar in lieu of a touchscreen, and a keyboard featuring very flat keys with minimal travel. All of those things might not be an issue in the long-term, but for me it's making my quest to replace my aging 2012 MacBook Air not an easy one.
For once I'm thinking Microsoft is beginning to pull ahead in the laptop wars.