Sony simply keeps cranking out compelling, innovative cameras. And, as a long-time Canon DSLR guy, is making it harder for someone like me not to want to jump ship and switch systems.
The latest, announced earlier today: the Sony a6500 mirrorless camera with a 24.2MP APS-C sensor, E-mount, and 5-axis in-body stabilization (nice!) — in my estimation the headlining feature.
Building on its well-received successors in the Alpha range — the a6000 and a6300 — the new model steps up the feature set across the board. This is a strong update. If I had to choose between the Sony a6500 and my much-loved Canon EOS 80D, I'd admit the decision would be very difficult. More on that in a sec.
First, here's the spec rundown per Sony:
Sony a6500 APS-C Specifications (October 2016)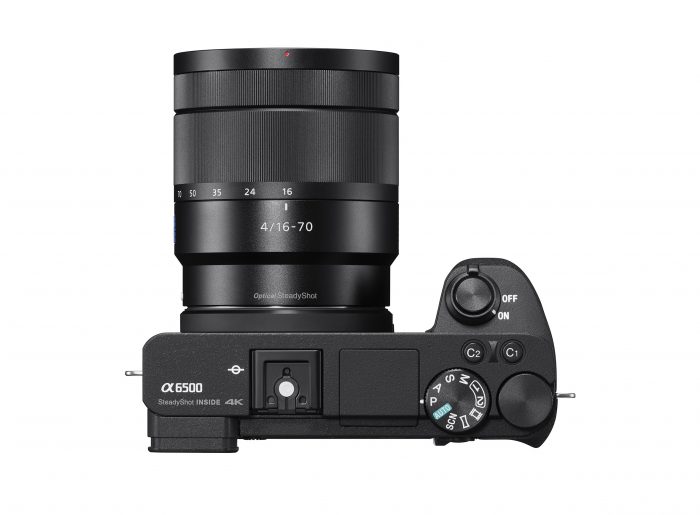 24.2 MP APS-C Exmor CMOS sensor and BIONZ X image processor
425 phase detection auto-focus / 0,05 second lock time
100 – 512009 ISO
4K video recording (3840x2160p) Super 35mm / XAVC S codec 100Mbps / S-Log3 with "approximately" 14-stops of dynamic range
Internal recording: 8-bit 4:2:0 / HDMI out: 8-bit 4:2:2.
Slow and Quick mode (S&Q): 1fps to 120fps in 8 steps up to 60x quick motion and 5x slow motion
11 fps stills mode / buffer 307 shots
5-axis in-body stabilization, providing a shutter advantage of 5 stops (this should be huge for video and low-light shooters)
Touchscreen LCD with touch subject focus tracking
2.4 million dot XGA OLED Tru-Finder (same as a7 II series)
Updated user interface
Wi-Fi, QR, NFC, Bluetooth
Sony has priced the a6500 at $1,400 (USD) and $1,750 (CA) and expects it to ship November 2016.
"We are continuing to push the boundaries of modern innovation in digital imaging, in particular within the mirrorless space," said Neal Manowitz, Vice President of Digital Imaging at Sony Electronics. "By equipping the α6500 with 5-axis image stabilization and touchscreen AF, we're offering photographers and videographers more control than ever before and a seemingly endless amount of creative possibilities. As our flagship APS-C camera, it far exceeds the performance threshold of any camera in its class, and many above its class as well."
Sony is Moving Fast – Especially Relative to Canon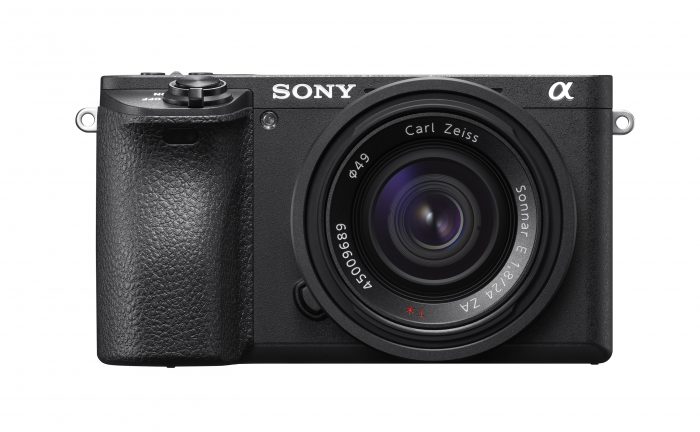 Indeed, I believe there is more than just the usual marketing spin in the above quote from Sony about the a6500.
It would seem Sony (and Panasonic and Olympus) are really forcing Canon's hand when it comes to the spec wars. Canon, for reasons known only to them, seem reluctant to include pro level video features — 4K video, focus tools (peaking, false color), zebras, etc. — into its lower end, non-EOS Cinema range.
I suspect Canon is concerned about cannibalization. At this point, when even phones like the new iPhone 7 can take impressive photos and video, I think they really ought to be concerned about losing sales to the competition.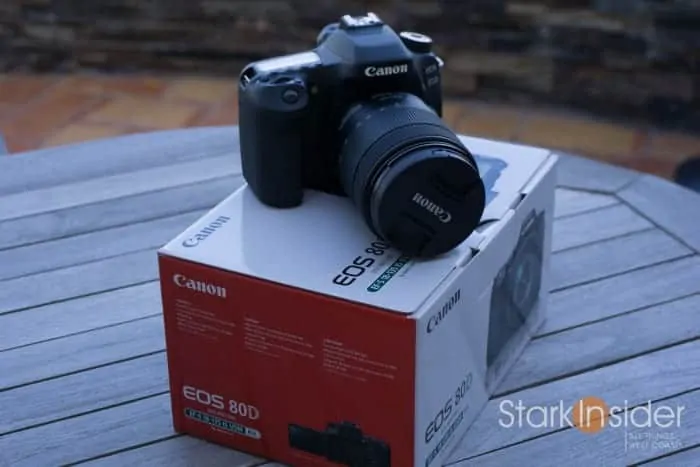 The EOS 80D, for instance, arrived three years after its predecessor, the superb 70D. I've used Canon DSLRs since the Canon EOS Rebel T2i back in the day, shooting videos here for Stark Insider. But the 80D, as good as it is overall still lacks all the videographer tools we've come to expect in 2016. Too bad about that.
Now that Sony has 5-axis IBIS and a touchscreen with subject tracking AF (we'll have to see how it compares to the Dual-Pixel AF on Canon which is still best-in-class) I would definitely consider the a6500 over other competitors in its class, namely the Canon EOS 80D, Panasonic Lumix GH4 (the GH5 in 2017 will surely up the ante), and even something like the Blackmagic Pocket Cinema Camera.
One risk Sony faces releasing so many cameras in short timeframes (the a6300 was released earlier this year) is alienating customers who feel left behind. On the contrary, Canon 70D owners who bought in 2013 likely felt satisfied with their investments as a new body was not released for three years. It's interesting that the two Japanese camera behemoths employ such divergent market strategies.
No matter how you slice it, us videographers are in La La Land these days. So many choices. At fairly reasonable prices. And with gobsmacking image quality. What's not to like?
One final point on production positioning: interesting that Sony has recently increased prices on several models (FS7, a6500 is double the original a6000), while Canon has been decreasing prices (C300 II, C500, 80D).
Sony a6500: Perfect Hybrid Under $2,000?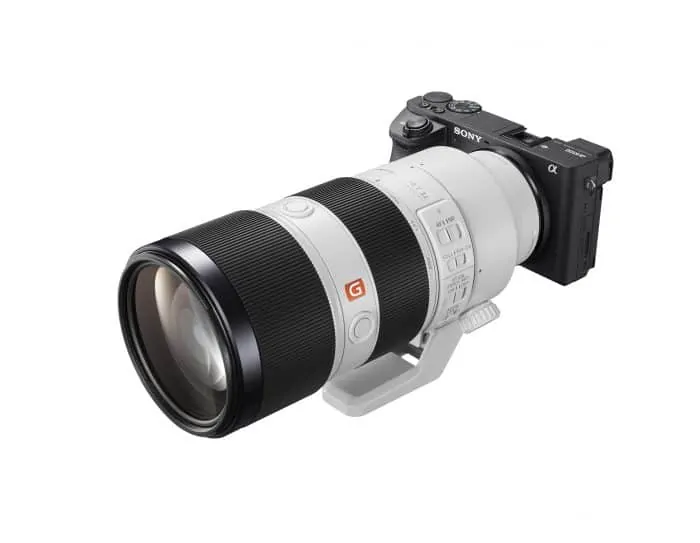 At least on paper, it would seem the answer is yes.
With the a6500 you can shoot HFR 4K video in (beautiful) S-Log3 with 14 stops of dynamic range. That's pretty sweet. Add to that the IBIS, plus updated AF with touchscreen and new, simplified UI and you can't help but think videographers and mid-range enthusiasts will flock to this thing when it ships next month.
Sony says that you can pull 8MP and 2MP images from 4K and HD video modes. That can come in very handy. For instance, when I'm shooting interviews and posting them on the Stark Insider YouTube channel, I typically don't have the time to take photos separately. With the a6500 I could pull decent enough stills to run, say, alongside the video in an article.
I own the Sony a6000 and love it as a compact run-and-gun camera that doesn't sacrifice on image quality. When I want to travel light and not carry around my beloved, but bulkier EOS 80D, it fits the bill. When the a6500 ships, that may change. I may very well just use the a6500 all the time — save, of course, when I'm using the Canon C100 II on a shoot.
Well done Sony, I'm ready to place my a6500 pre-order as soon as B&H will take it.
WATCH: Sony a6500 4K Test Footage in Super 35mm
(Ironically, though more likely erroneously, this clip below was uploaded in old fashioned 1080p HD)
Buy/Research: