Stark Insider is a major media sponsor of Mill Valley Film Festival (MVFF) 39. Don't miss a thing. Get your iPad, iPhone, Roku, Apple TV, Chromecast, VR headset, Android, self-driving car, or plain old web browser ready, and be sure to subscribe to the Stark Insider YouTube Channel for updates, news, and reviews. Plus interviews with host Loni Stark.
A Stark Insider first look at Iranian films scheduled for the 39th edition of the Mill Valley Film Festival (MVFF).
World cinema would not be world cinema without Iran. Filmmaking culture there dates back far into the 20th century, and has been a voice for the repressed, the ebullient, the sad, the hopeful, and the heroic.
I was late to the experience. Only after taking Werner Herzog's online filmmaking class ("We are not garbage collectors!") this past summer did I finally delve into the rich tapestry of essential milestones in international film: the silent film era, German expressionism, Cinema Novo and the "aesthetic of hunger" in Brazil, neorealism and the class struggle of Italy, among many other movements. That so many different styles of voices can emerge and grip us — regardless of race, religion, class, or geography — is one of the aspects of film that fascinates me.
My first foray into Iranian film was Abbas Kiarostami's Taste of Cherry (1997). A masterful slow burn. As a sad unknown man drives across the Tehran countryside we're not sure what troubles him. Why the solitude? Why the quiet? And why on earth is he begging strangers on the street to help bury him underneath a cherry tree after his planned suicide attempt?! It's a gripping 90-minute ride. And in this man, we empathize, because we've all shared these types of moments in our lives, if only temporarily.
After that, it wasn't long before I was Googling Asghar Farhadi. That, of course, led to his phenomenal film A Separation (2011). The powerhouse director and writer took home that year's Oscar for best foreign film.
MVFF: The Salesman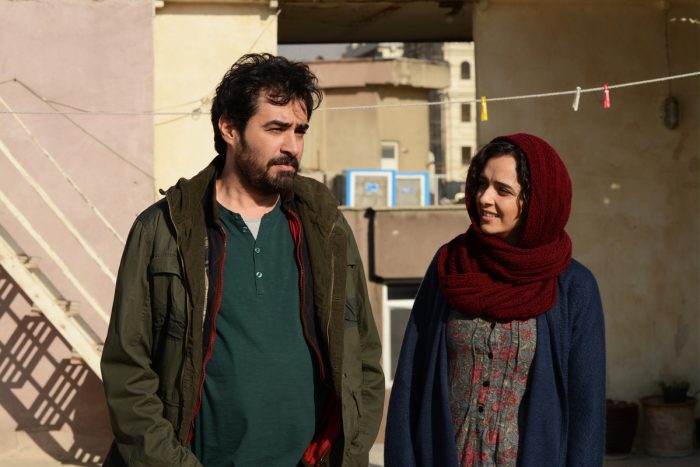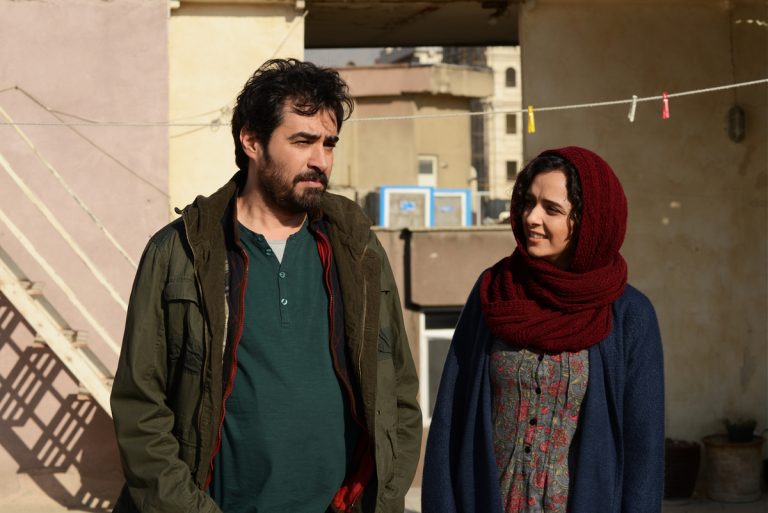 Farhadi's latest project, The Salesman, will screen twice at the Mill Valley Film Festival (FRI OCT 7 & WED OCT 12). I had a chance to watch the film over the weekend, and I highly urge you to take in a screening. A married couple move into a new apartment and experience a brutal and unsolved assault. How they deal with the violent event, its aftermath, and impact on their relationship slowly unfolds into a chilling tale of morality. Anchored by a play-within-the-movie (reminding me at times of Birdman, albeit a very different movie), Arthur Miller's A Death of a Salesman, it's thought-provoking, challenging, and doesn't dabble in absolutes.
After spending time with Nicolas Winding Refn's Neon Demon in the last few weeks, the world according to Farhadi looks vastly different — gritty, struggling Tehran vs. Refn's glossy, surreal L.A. Ah, the wonder of the directors' lenses and the types of stories they want to tell. And The Salesman is stunning stuff, and will likely have you considering the actions of the married couple for days later. Superb acting and screenplay. No wonder it was a shining star earlier this year at Cannes.
But still, I wonder: In Iran why do they refer to BMW as BMV?
MVFF: The Ground is Breathing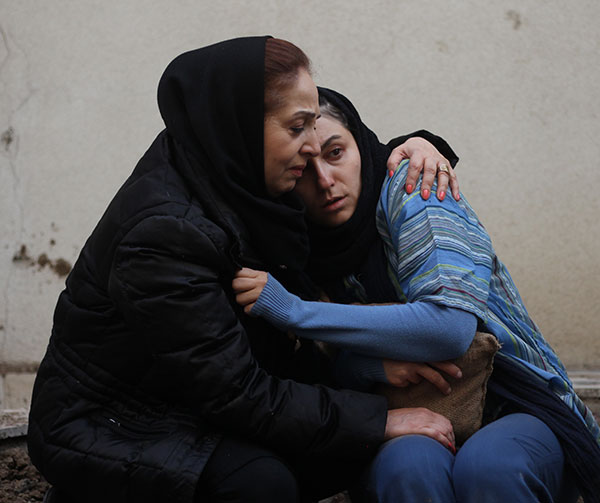 Ali Pour Issa's short The Ground is Breathing will screen as part of the short program '5@5 Family Affair' (5 shorts in total). The Yale school professor's 15-minute film is about "a troubled woman who has aborted her four-month old fetus, which has been secretly buried. She finds her buried child and reveals the secret."
MVFF: Bench Cinema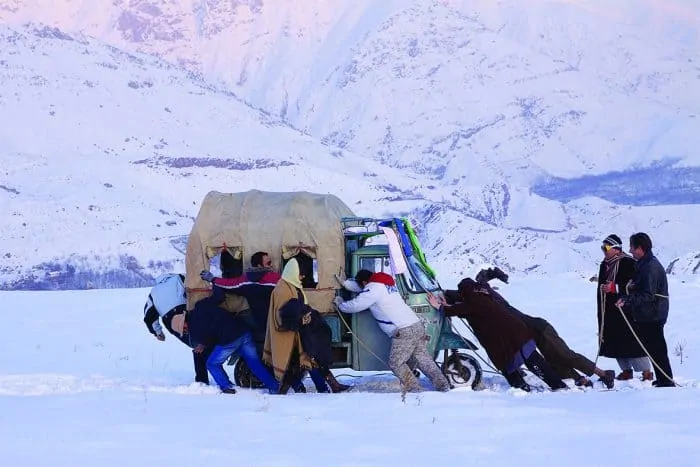 How wonderful does Mohammad Rahmanian's Bench Cinema sound?
"In 1980s-era Iran, an enterprising cinephile reenacts banned movies in cafés and makeshift outdoor theaters, bringing such lost treasures to life as Fellini's La Strada and Milos Forman's One Flew Over the Cuckoo's News (!)." Talk about a marvelous tribute to story-telling!
MVFF 39 runs Oct. 6 – 16, 2016 in and around Mill Valley. La La Land and Arrival open the festival. Stark Insider will be on location capturing the scene, interviews, reviews and more.