The wait is over. Well, almost.
Canon has unveiled the long-awaited EOS 5D Mark IV full frame DSLR. For now, you can pre-order one ($3,499 USD via Amazon or B&H Photo Video), and drill down on the specs, until the mighty camera ships later next month (September 2016).
Headline features for the new 5D IV include 4K video (30p/24p), GPS, NFC and Wi-Fi (maybe a stretch to call that a marquee feature when we have wi-fi enabled toasters), 30.4 MP full-frame CMOS sensor, 61-point auto-focus system with Dual-Pixel AF (good stuff!), 7fps burst shooting, touchscreen LCD, and upgraded Digic 6+ processor.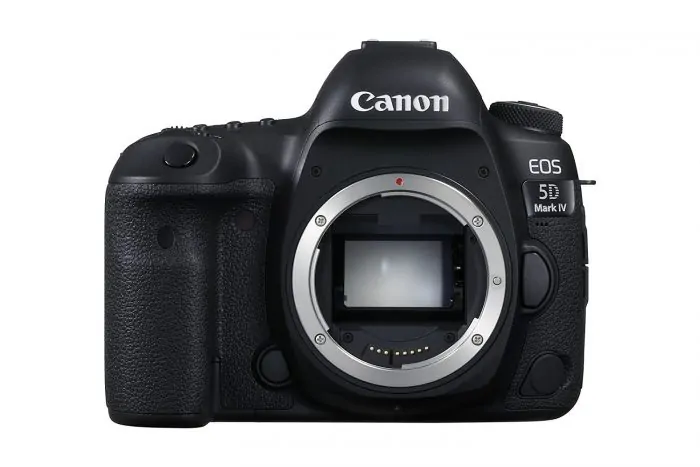 Think of the 5D Mark IV as evolutionary. This is an incremental refinement of a classic Canon camera.
Information and pricing to all Canon products announced today can be found here.
DPreview already has posted a first impressions review of the Canon EOS 5D Mark IV. Net-net according to the gold standard of camera review web sites: "solid improvements", "innovative features", and "a workhorse camera". The author did share some reservations regarding, especially the 5D IV being considered a serious video tool due to its lack of clean HDMI output (for connecting an external monitor/recorder), in addition to missing things like zebras, and a log gamma curve. Further, as many across the internet have already lamented, shooting 4K on the 5D IV results in a significant crop (my thoughts on that below).
Note: the 5D Mark IV is already the #1 best seller on Amazon in DSLR cameras.
In addition, Canon also announced updates to two of its more popular "L" series lenses: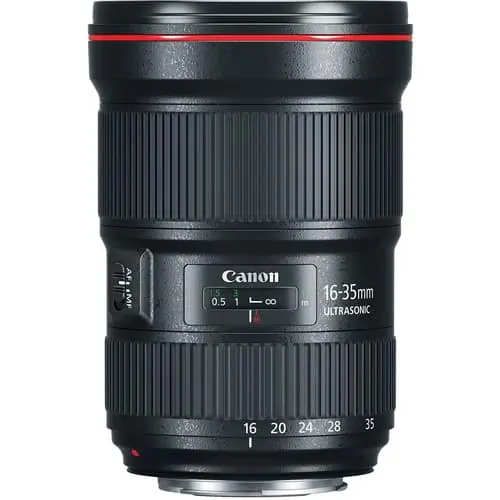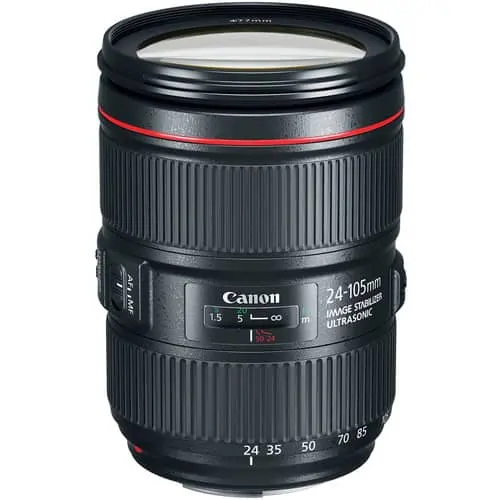 Canon EOS 5D Mark IV Specs

30.4 MP full-frame CMOS sensor (max resolution 6720 x 4480)
7fps burst mode
61-point AF system with Dual-Pixel AF
Touch-screen 3.2″ LCD (fixed)
Viewfinder 100% coverage
4K video (30p/24p)
Resolutions: 4096 x 2160 (29.97p, 24p, 23.98p), 1920 x 1080 (59.94p, 29.97p, 24p, 23.98p), 1280 x 720 (119.9p)
ISO range 100-32000
Digic 6+ processor
GPS / NFC / Wi-Fi
Storage: CompactFlash + SD/SDHC/SDXC card (UHS-I enabled)
Battery: LP-E6N
Dimensions: 5.94″ x 4.57″ x 2.99″ / 1.96 lb
Body: $3,499 USD
Kit with 24-70mm: $4,399 USD
Kit with 24-105mm: $4,599 USD
Should You Buy a Canon 5D Mark IV?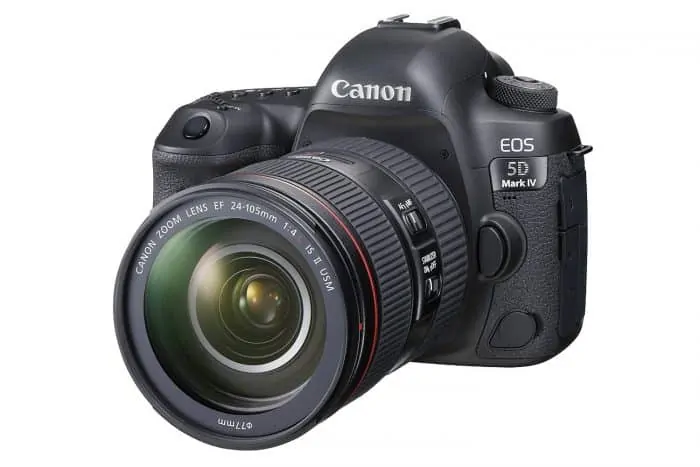 I think the answer for long-time 5D professionals is: yes.
Those who use a 5D day-in day-out for stills, and for occasional videos, the MK IV is better in just about every possible way, and since it comes in essentially the same body should be easy to pick up and start shooting straight away.
Dual-Pixel auto-focus is a nice addition. Shooting sports and fast moving subjects will be far easier in video mode. Just tap the LCD and let the 5D IV and Canon's amazing DPAF system do the rest. This is the same technology found on models such as the EOS 70D (the first DSLR to feature DPAF, released in 2013), EOS 80D, and C100 II/C300 II cinema cams.
For those interested in a pure video tool (and don't need stills) there's surely better choices out there, including the Sony a7 range, and, even cameras such as the dedicated video Canon EOS Cinema line (C100 II, C300 II, C500) which would include all the tools one would expect when shooting videos: zebras, focus peaking, Super 35 or full-frame sensors, clean HDMI output, etc.
Net-net: if you make your livelihood today with a 5D, then this is a long overdue upgrade, and should be a no-brainer buy. Others, especially video specialists, may want to prioritize what's most important for them: is a dedicated full-time camera?; or is it necessary to do hybrid stills/4K video from time to time?
Buy Canon EOS 5D Mark IV
Fallacy of the Crop Factor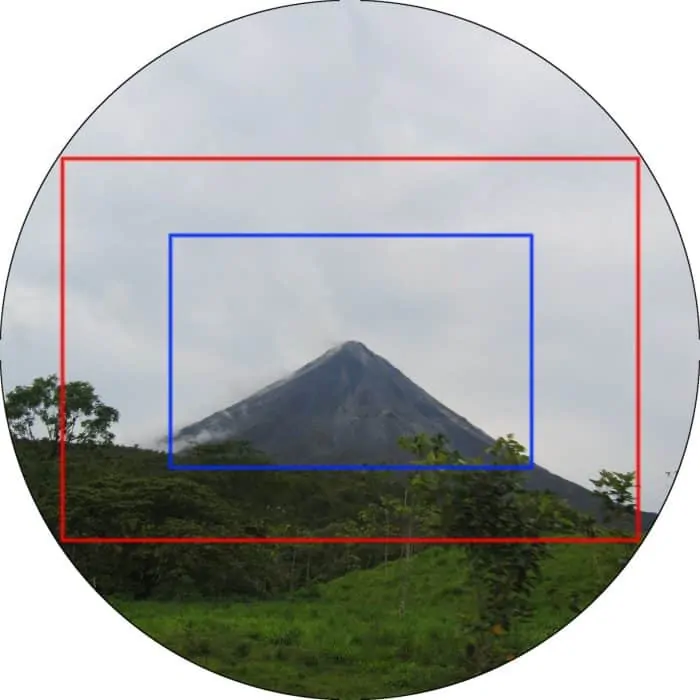 When shooting 4K video (DCI 4096 x 2160) on the 5D Mark IV the crop factor jumps: to 1.74x. That means you'll need to get really wide lenses for those establishing shots.
Many immediately suggest this is a massive short-coming. Maybe. Maybe not. It depends.
It depends on what kind of footage and subject matter you're shooting.
For landscaper and travel videographers, the 1.74x crop could be of concern. Taking panoramic shots of, say, a mountain, will be increasingly difficult. An 11mm Tokina lens will not look as wide on the 5D IV as it would on a full-frame A7 model. So, yes, that would be rightfully something to consider.
However, for narrative, this is less of a worry, perhaps even a benefit. The upside of crop is that it helps you achieve creamy depth-of-field — something that can make your videos look more "film-ic". That's a good thing in my books.
Even the RED Raven has a crop. That cinema camera crops to 1.87x in DCI 4K mode. Check out the wait lists for the Raven. You'll quickly learn that seems to be of no consequence to buyers — RED's little baby is sold out until 2017. I owned a RED Raven, and never found the crop to be an issue. But, then again, I'm not shooting wide open vistas.
Ultimately, whether the crop factor is a negative to you is a personal preference, not a scientific inquiry.
I believe it to be a fallacy to paint a broad stroke that it's a flat-out bad thing, especially when in the world of film the so-called "crop factor" is of no matter. Just pick the right lens and composition for the shot. And Bob's your uncle.
Canon EOS 80D + C100 = Video Nirvana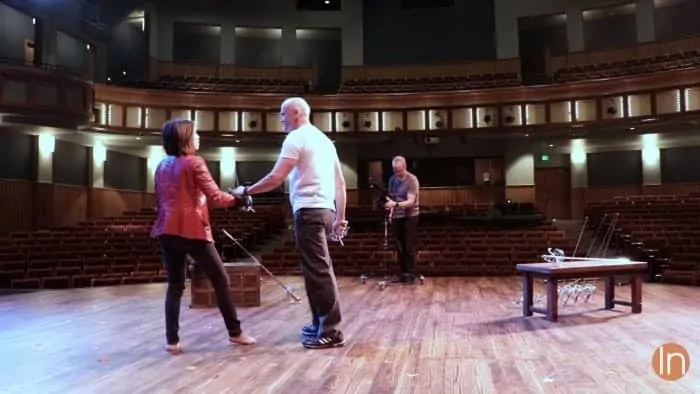 For now, I'm not planning to buy a 5D IV. That's primarily because 4K is not a priority for me.
I deliver Stark Insider videos to the web (Vimeo, YouTube primarily) and there 1080p HD is still absolutely fine. Besides, most viewers are using tablets and smartphones with screens 10-inches or smaller. If I was planning for a theatrical release, say on a screen forty feet or larger, then sure I may want to look at better resolution. That, though, is still dubious. Don't forget the darling of 2015 Sundance, documentary The Wolfpack, was shot on an old fashioned Canon C100 in 1080p HD — didn't seem to hamper director Crytal Moselle's ability to tell an incredibly captivating story.
The C100 is perfect for run-and-gun. It has superb XLR-based audio. Intuitive ergonomics. Outstanding battery life. Memory cards are plain old SD, cheap and plentiful. The thing just works.
Meanwhile the EOS 80D, like the 5D Mk IV, has DPAF, and absolutely a joy to use. Those who don't need 4K should consider the 80D (or even the still highly competent 70D). For the money, you get a lot of camera.
Shot on Canon EOS 70D:
Yes, Sony, in particular is a spec monster. Canon, on the other hand, takes incremental steps. What you get in return is incredible robustness, beautiful color, and cameras that just go and go and go. Both are valid approaches.
Pick the right tool for the job, crop factor fallacy be damned. After all, these are all just tools. Everything is far more important: lighting, script, acting, composition, editing, music, wardrobe, sets.
Most important of all: get out there an tell your stories. Whether you use the iPhone in your hand, or some fancy camera, it doesn't matter (in my view, sound far outweighs video when it comes to pro video quality). Just shoot, shoot, shoot. Learn from your mistakes and move forward.
If I were looking for a hybrid stills/video camera and wanted 4K, the Canon EOS 5D Mark IV would be at the top of my list no question.
Happy Shooting!
Research/Buy:

NEW Canon EOS 5D Mark IV

NEW Canon Lenses

NEW Canon Accessories