And you thought $400 was steep?
Think again.
Luxury watch maker TAG Heuer is about to test the pricing bounds of Android Wear-based smartwatches. It's called TAG Connected, and it costs… $1,500 (USD).
Consider that you can buy a relatively decent looking smartwatch like the ASUS Zenwatch (review) for a paltry $125, this experiment could be interesting to follow.
Then again, luxury brands often can charge premiums for being, well, for being a luxury brand. Porsche. Burberry. Napa Cabernet. Four Seasons. Armani. All evoke not just a sense of quality (and performance as the case may be), but also a certain lifestyle. For many, that association is largely all that matters.
The thing, though, about a luxury watch is you're typically paying for the brand, yes, but also for the superior engineering that comes along with it. It's why time pieces are passed down through generations. I doubt that will happen with a smartwatch. Unlike its mechanical forebears it's merely a piece of consumer electronics — one that, as we all know, will rapidly fall in price, be replaced by something better, and ultimately fall completely out of favor.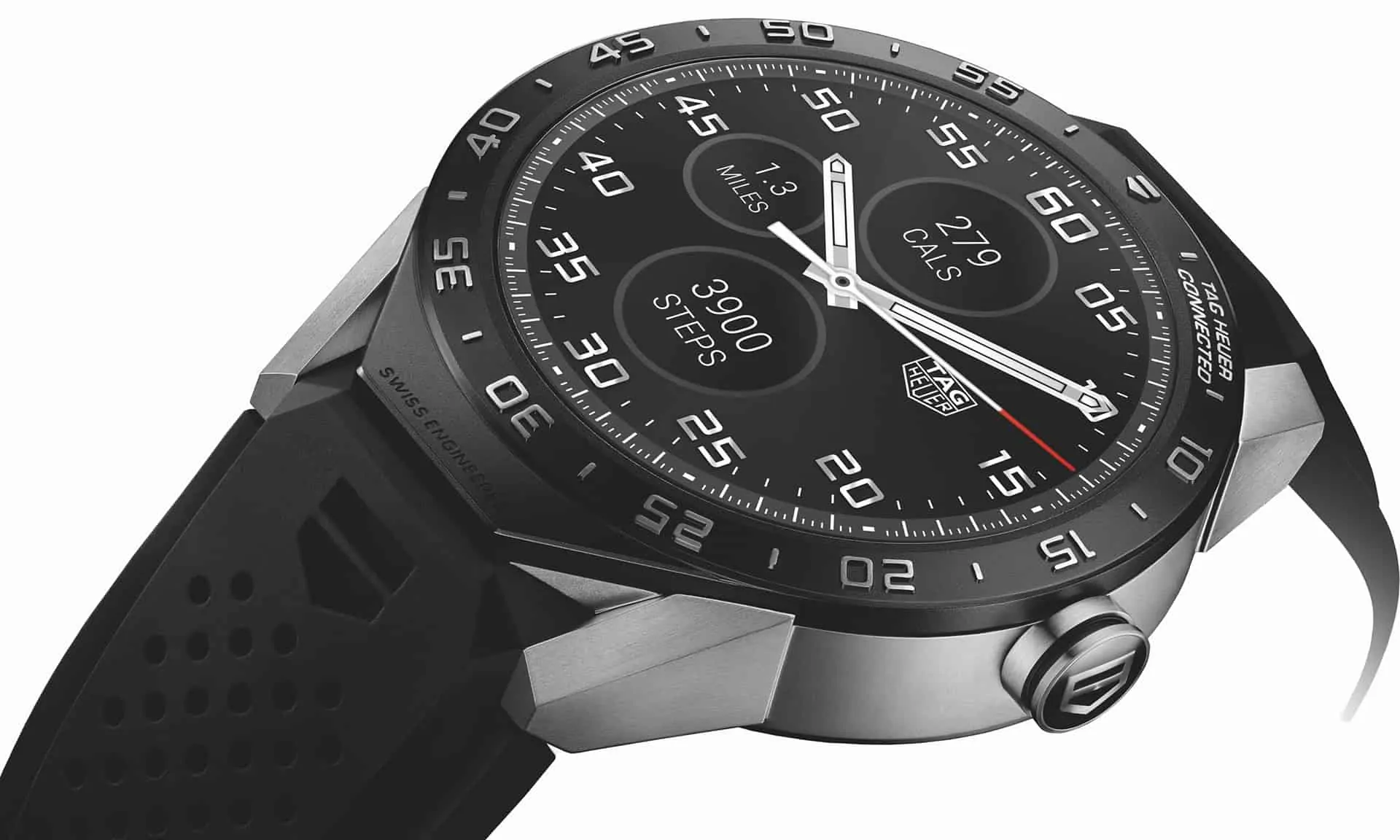 Given that Android Wear is almost identical across all of today's current batch of smartwatches (Moto 360, Huawei, LG Urbane, etc.) is it asking a lot for consumers to pay a massive premium just for the "TAG Heuer" mark?
There is precedent.
Apple, famously, launched an uber-premium version of its Watch. At $17,000 the Apple Watch Edition doesn't do anything more than its $399 entry level sibling. These then are surely status symbols. I suppose Apple, and TAG, would be foolish not to take the money off the table. Hey, if you want to spend thousands, most go the thinking, we have a watch for you! Knock yourself out. $1,500. $17,000. Whatever you want to pay. The economy is hot, interest rates are low, and there's people out there apparently flush and ready to make it rain over-priced smartwatches.
Still, TAG is hedging its bets, and giving buyers an upgrade option. If you want to move up to a standard time piece, you can do so, and trade in your TAG Connected for a traditional, mechanical watch.
I like what Mashable had to say about the whole thing:
"It's as if the company says: This smartwatch fad will pass, but if you do make the mistake of buying one now, we'll fix it for you later."
Forbes calls the TAG Connected "a Moto 360 in a dinner jacket," and DOA.
After the initial smartwatch euphoria passes, I still can't imagine these things costing much more than $49-$99. Add diamonds and premium materials, and, sure, there will be premium offerings. Based on early sales figures, I'm not so sure the smartwatch market is as robust as many initially predicted.