Above: Esquire Network's new original series, 'Uncorked'. From Left to Right- Morgan Harris, Dana Gaiser,Josh Nadel, Jack Mason, Jane Lopes, Yannick Benjamin.
UPDATE 12.13.2015: Apparently the final word about 'Uncorked' is in.
Uncorked is the show's name. And six sommeliers in the ultimate quest is its game. The reality series is set to air next month on the Esquire Network (yes that of the magazine namesake).
The show is based on the successful film Somm. Like that documentary, the six-part series will follow somms as they prepare to take the (reportedly intense, grueling) Master Sommelier exam.
In the press release, organizers cite the "incredible success" of food on television, and that maybe it was time for wine to "have its time in the spotlight." We're about to find out, but I've always been skeptical about shows — on television, or newer distribution channels like YouTube, Hulu — built solely on the subject of wine.
Wine is loved by people all over the world, but only a handful can say they've actually 'mastered' it.
— Matt Hana, Esquire Network
Food, of course, has tremendous appeal, and is visually compelling. It can look raunchy in close-ups (a bowl of ground meat) or it can look red-carpet glamorous. Case in point, this dish by Chef David Kinch at Manresa (Los Gatos) that Loni and I enjoyed during a memorable visit: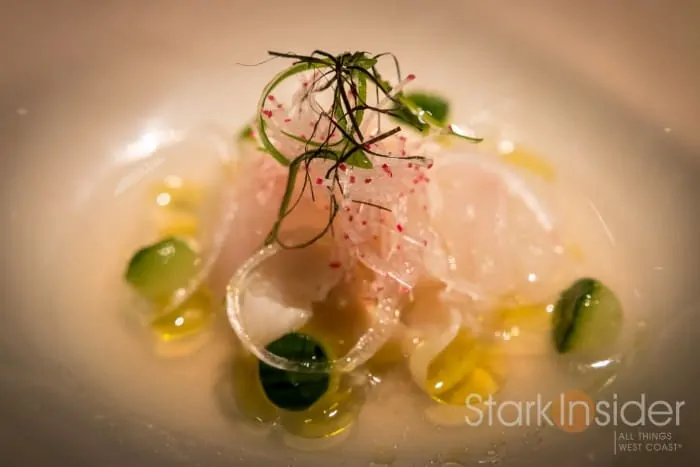 And, by comparison, in case we've forgotten, here's what a glass of wine looks like: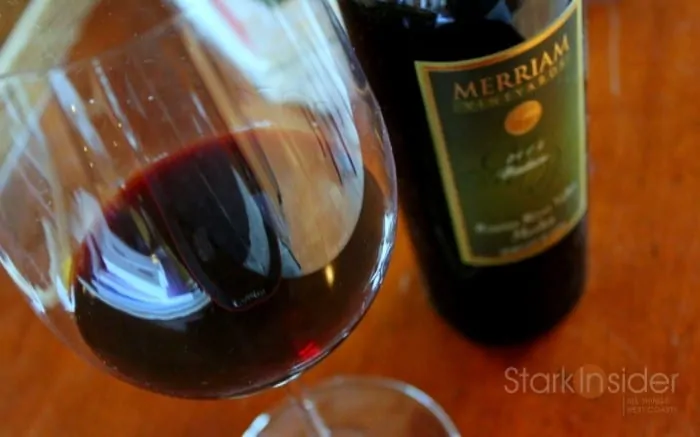 Above: a glass of wine next to an open bottle of wine.
Yes, wine is an ideal catalyst for conversation.
Chances are if you hold a dinner party and pop open an interesting bottle of wine, lively conversation will ensue. But, the difference between that scenario and the one possibly presented by a show like Uncorked is that we get to actually drink the wine, not just watch others drink the wine.
It's like getting ready for an Olympic sporting event.
It positively drives me nuts when a new "wine show" pops up on YouTube, and the central theme is watching people taste wine and then describe it. Gary Vaynerchuk famously blazed a trail with WineLibrary TV which did exactly that. However, Gary is the penultimate personality, and though, yes, he did the sniffy, sniffy and all that stuff, he was wildly entertaining because of all his perspective on just about anything not related to wine (i.e NY Jets, the "hustle"). Like any successful show, personality is central. If it's larger than life, all the better.
Fortunately, the people behind Uncorked clearly know this, and instead opt for good old fashioned human drama and story-telling to keep things humming.
Preview: Thoughts on Episode 1 of 'Uncorked'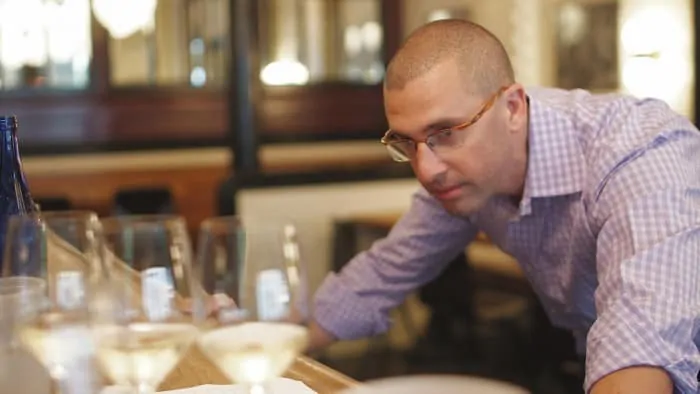 Uncorked premieres November 10, but I was able to watch a preview "press cut" of the first episode (the final cut could change). The show opens with various wine experts describing wines, as they swirl and sniff. Edits are fast, music is dramatic.
We're reminded that in its 40 year history only 200 people have ever passed the Master Sommelier exam. Most fail multiple times before passing. It seems to me based that only 5 people (!) pass per year on average that the odds of passing are far, far less than graduating from, say, law school.
Gradually we get to know the main characters, six somms (Jack Mason, Yannick Benjamin, Jane Lopes, Dana Gaiser, Josh Nadel, Morgan Harris), learn about their motivations, and wine analysis techniques.
Why does anyone drink anything?
At its heart, Uncorked is like most shows these days and plays the reality television hand.
That's a smart choice. After all, these people are pursuing dreams. Wine becomes merely a device to progress the narrative. Focusing on the underdog story (one sommelier is constrained to a wheel chair), conflict, and camaraderie is a proven formula. Ultimately the show's success will likely come down to the charisma and likability of the leads — is there someone in the group that will resonate with the everyday viewer?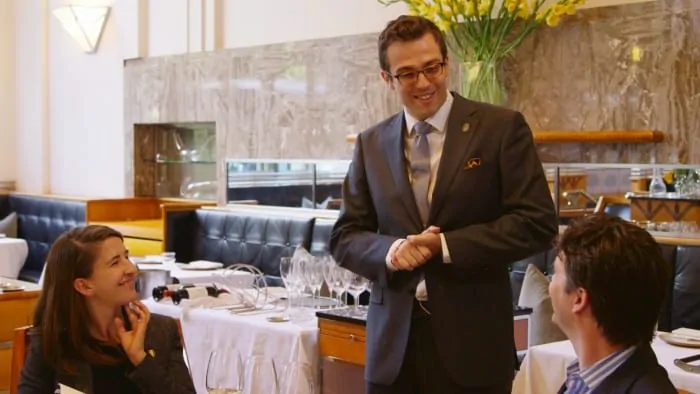 I enjoyed the first episode of Uncorked well enough. Then again, over the years wine has been one of my favorite topics to cover here on Stark Insider.
In a world of fascinating indie film, incredible live theater here in the San Francisco Bay Area, and a myriad of entertainment options (e.g. John Oliver and Jimmy Fallon YouTube clips), I'm not so sure I'm ready to commit to five more episodes (about 45 minutes each). Likely I'll play it in the background; hopefully I'll learn a thing or two from these driven somms. But, first, I need to figure out where on earth I can find the Esquire Network.