Film festivals are a creative wonderland. You have the films themselves, thoughtful, and interesting indies, many from far away places, that shed new perspectives, and expanded cultural horizons. Then, of course, there are the creative people behind the making of the movies — the directors, producers, actors, crew. Often, though, it's a candid moment that puts a smile on your face.
Up-and-coming actress Sophie Nélisse is the subject of this episode of Stark Insider Uncut — when we tone down Clint Stark's production ambitions for a second or two, and just let the camera roll.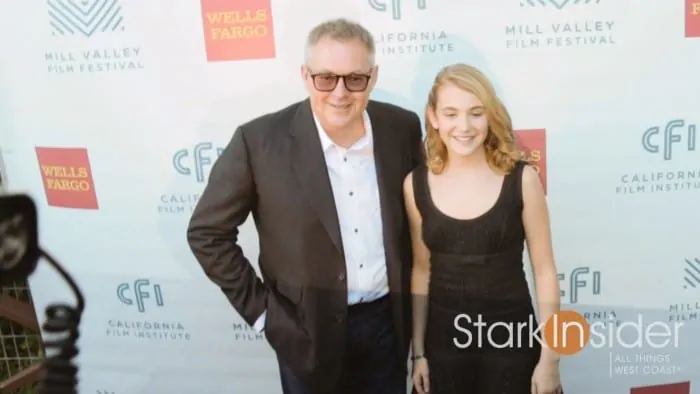 Here, at the Mill Valley Film Festival press conference for The Book Thief premiere, we catch a charming interaction between director Brian Percival and the ever sweet Sophie. They cutely kill time, discussing how to deflect tough questions from journalists, and await the arrival of actor Geoffrey Rush so the proceedings can begin.
STARK INSIDER UNCUT

BTS at the Mill Valley Film Festival with Stark Insider.
Mill Valley Film Festival 38 opens this week (Oct. 8) with a dual bill: The Danish Girl directed by Oscar-winner Tom Hooper (The King's Speech); and Spotlight starring Michael Keaton and Mark Ruffalo.
You can catch all the action at MVFF38 by subscribing to Stark Insider on YouTube.
Let the show begin…
STARK INSIDER UNCUT: Sophie Nélisse