Last night, the Mill Valley Film Festival opened with two thought-provoking, and highly anticipated films for 2015. Stark Insider was on location at The Outdoor Club where filmmakers, festival-goers, and sponsors mingled before the twin screenings. Suffice to say, MVFF is off to another cracking start.
Directed by Tom Hooper, The Danish Girl stars Eddie Redmayne in a brave, unexpected role. Lili Elbe was one of the first recipients of sex reassignment surgery; although the events took place in the early 20th century, given Caitlyn Jenner's recent, headline-grabbing revelation, the story is as topical as ever.
"What happens in a marriage when one's partner changes? And how do you manage that change?"
— Tom Hooper, director The Danish Girl
In the Stark Insider interview with Hooper, who won a best director Oscar for The King's Speech (2010), he says that Lucinda Coxon's script (based on the novel by David Ebershoff) made him cry. And women like Lili pushed the boundaries of what a woman was supposed to be in the 1920's.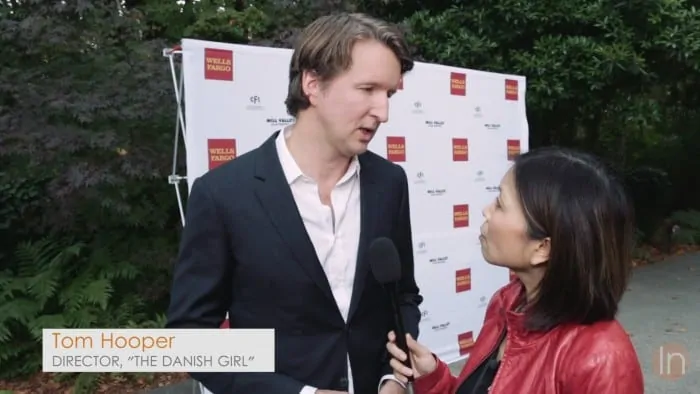 "I think it opens up a lot of complex issues about the way gender is experienced by the individual, but also how gender is constructed sometimes for other's agendas," Hooper said to a packed (and warm!) room of journalists.
Then there was Spotlight.
Our minds would not get off easy on this evening to be sure.
Tom McCarthy's investigative boiler reconstructs the behind-the-scenes events at the Boston Globe that ultimately led to the take-down of the Catholic Church over sexual abuse charges. This is the screening I attended. The film is absolutely riveting.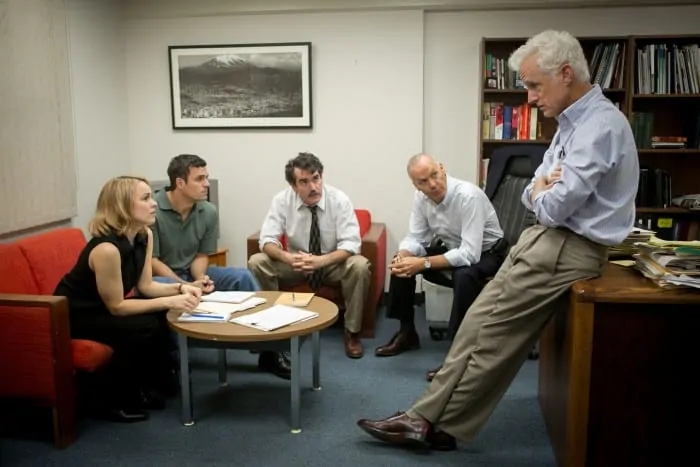 As director Tom McCarthy said at the talkback, "sadly you don't see these kinds of investigative stories anymore, at least not at the local level." Spotlight hearkens back to 2003, when traditional media was just beginning to feel the burn that was the Internet. The cast is outstanding, and deep: Michael Keaton, Mark Ruffalo, Rachel McAdams, Liev Schreiber, John Slattery, and Stanley Tucci. Yes, all in one movie. And all spectacular. Quite inspirational what this "spotlight" team did to reveal the cover-ups, corruption and say-no-mores. And that last scene: perfect.
.@SpotlightMovie is stark reminder that great power demands absolute transparency. Anecdote to corruption. Journalism demands it. #MVFF38

— Loni Stark (@lonistark) October 9, 2015
There's more to come from the Mill Valley Film Festival over the next 10 days.
Tonight comedian/actress Sarah Silverman is in town for a spotlight award, and tribute for her new film I Smile Back. It's a dramatic role, and her performance has been receiving strong notices. This will be interesting to see.
You call follow all the Stark Insider coverage of MVFF here, and subscribe to the SI YouTube channel where we'll be posting clips and highlight videos.
Now, sleep… what's that again?
We hope to see you around Marin.
Below is a video of highlights from the MVFF38 opening night, and interview with director Tom Hooper.
WATCH: THE DANISH GIRL – Tom Hooper at Mill Valley Film Festival
Film Trivia for Gearheads

The Danish Girl is the first time Tom Hooper has used a digital camera to shoot a film:

RED Epic Dragon