If you like your phone's homescreen neat and tidy, and free from unnecessary doohickeys, then Microsoft's Arrow may be just the launcher for you.
The new app comes via the Garage division at Microsoft — clearly an indication that it's experimental, and, more importantly, free from the clutches of the mothership. Hence, Arrow runs on Android, not a Windows-based phone.
I'm a huge home launcher fanatic. Between trying various Android launchers — Yahoo Aviate, Apex, Nova, Smart Launcher, et. al. — and experimenting with too cool Wear (and Pebble!) watchfaces, mobile life truly is for those of us who just can't get enough personalization.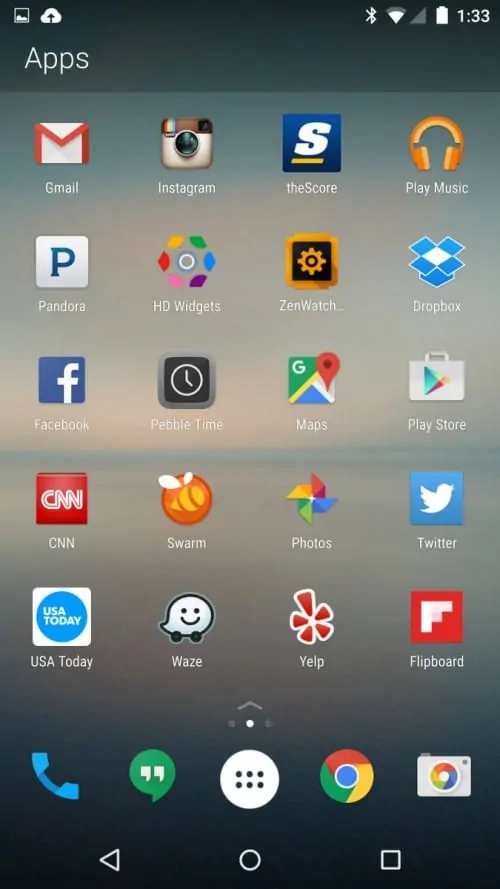 I gave Arrow a quick run on my Nexus 6. What I discovered was the art of simplicity.
Microsoft's take on a launcher is all about keeping clutter to a minimum and emphasizing apps and people. Two of the three default home panels are dedicated to just that, with a third offering up recent activity, including apps (a ribbon along the top), and activity, such as a new photo, for example (in a vertical list below).
Frequently used apps bubble to the top, as do contacts.
At small arrow at the bottom of the Arrow home screen, hints at more. Swipe up and you've got favorite apps at your disposal, in addition to quick settings and tools (airplane, wi-fi, Bluetooth, flashlight, auto-rotate screen). That's handy, though it does overlap with some of Android's out-of-the-box UI defaults found by swiping down from the top of the screen.
Unlike something like Yahoo Aviate, Microsoft Arrow doesn't harness any sort of predictive algorithm to present context-based apps and information. So, for example, unlike Aviate, when you get home from work, your phone won't automatically switch to home screens dedicated to leisure and home automation. That's something I miss, and reason enough, perhaps, that Aviate still bests Arrow.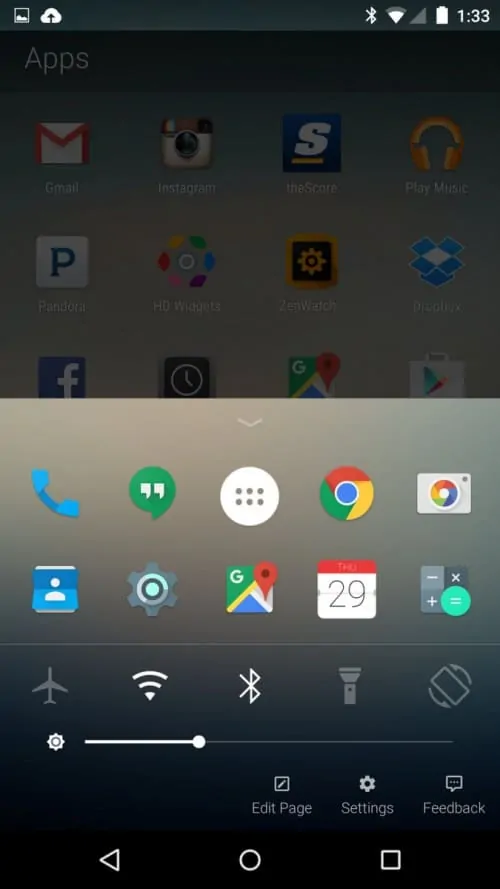 There isn't much whizbang with this new Arrow home launcher for Android.
And, maybe that's the point.
Call it the art of simplicity.
Microsoft puts the attention squarely on getting things done, without complexity, and without painstaking configuration and machine learning.
With Arrow, so goes the thinking, you can just pick up your phone and go.
Even Microsoft says as much, on the app's description on the Google Play Store: "Arrow, a Microsoft Garage project, is the simple, personal launcher for Android that offers a radical simplification of the Android experience."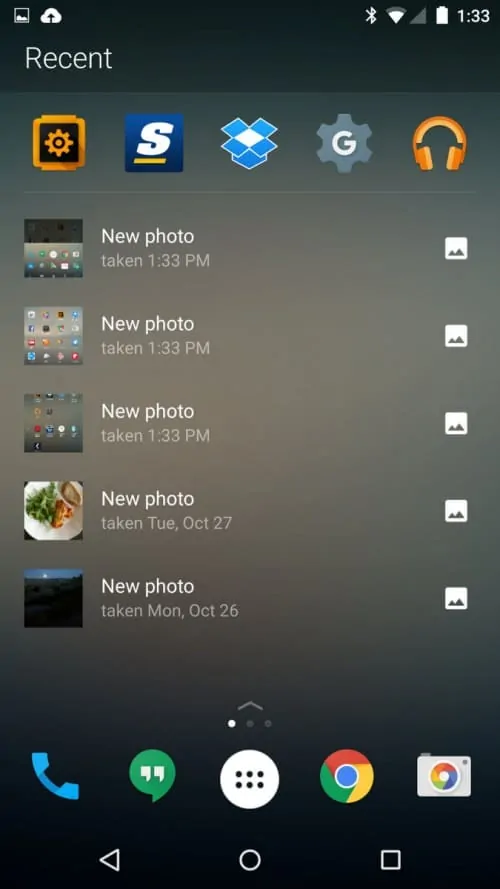 But, for me…
It's hard to top the refined Google Now launcher. Having "Okay, Google" on tap (regardless of app, thanks to the Marshmallow update) is a convenience that you might quickly miss when you switch home launchers. Same too for notification cards (swipe right from main home screen). Handy info like stock prices, sports scores, weather updates, delivery reports, among so much other tidbits becomes essential stuff you almost can't live without.
For now, Arrow is an interesting experiment, and demonstrates the company's willingness to live in a mobile world that extends beyond Microsoft's ecosystem. I think that's a good thing. The results here might not (yet) be earth-shattering, but I like the direction CEO Satya Nadella is taking the Redmond team, especially when it comes to the re-energized focus on mobile.
Note: Arrow only supports English and Traditional & Simplified Chinese.
Download: Microsoft Arrow Launcher (Google Play Store)