First a corporate shuffle — which saw all of Google's vast entities moved under a new umbrella holding company called Alphabet. Now, a new logo. Google has been very busy these last few weeks.
As The Verge reports, Google has unveiled a new logo today. This is how it looks:
Colors remain the same: blue "G", red "o", yellow "o", blue "g", green "l" and red "e".
The big change is, obviously, the font.
Gone is the serif. In it's place a basic, highly legible sans-serif font. It looks clean and modern, if not slightly kindergarten in approach. The original did relay some amount of sophistication. That's gone. The new one is bright, still colorful. Yet I can't help but think that it condones a less serious tone. I suspect that's — er — by design.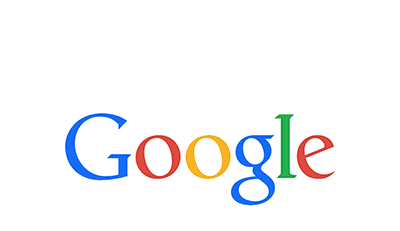 The playful rotated "e" remains, adding a subtly bit of playfulness, or cheekiness, depending on your interpretation.
This is the original Google logo as of 2015 (with final update coming in September 2013, when the logo lost its shadow and went flat):
The new look evokes Material design — Google's new holistic philosophy towards mobile, web and app design that favors flat textures, simple and bold colors, and ample amounts of white space.
Over the years Google had tweaked its original logo, eventually removing the original shadows, and improving the letter spacing.
Along with the new wordmark design, comes an updated "G" icon, and "Google dots":

With Andoid 6.0 Marshmallow on deck for Q4, it would seem new CEO Sundar Pichai is moving quickly, and already leaving his mark — word mark? — on the new Google unit.
Here's a video by Google explaining the evolution of its Google: