Above: Mountain View Mayor John Mcallister and Pear Theatre Artistic Director and Founder Diane Tasca prepare to cut the ribbon to the Pear's new space at an event on Saturday, August 15, 2015. (Photo courtesy Carla Befera & Co.)
The blue oxford cloth shirt and brown cap weren't quite official gear, but they did the trick as local actor and director James Kopp handled overflow traffic from friends and family descending on the newly renamed Pear Theatre to soak in the air conditioned spacious new digs on La Avenida, just around the corner from its old home on Pear Street in Mountain View.
Guests took respite from the overwhelming heat in the cool melon and white lobby where they enjoyed champagne, balloons, and nosh, while Mountain View mayor John McAllister cut the ribbon over the entrance, marking the opening of the Pear's new home. Remarking on the process, artistic director Diane Tasca quoted Henry David Thoreau, saying "If you have built castles in the air, your work need not be lost; that is where they should be. Now put the foundations under them."
If you have built castles in the air, your work need not be lost; that is where they should be. Now put the foundations under them.
Those "foundations" mark a huge change for the Pear, more than doubling its seating and almost tripling its actual floor space. Accommodations such as a bathroom for actors (and a second for patrons!), a lobby so guests no longer queue outside, a storage loft, office, dressing rooms and the Ray Bachetti studio take the theatre – whose performers often rehearsed in Tasca's home – to an entirely new level.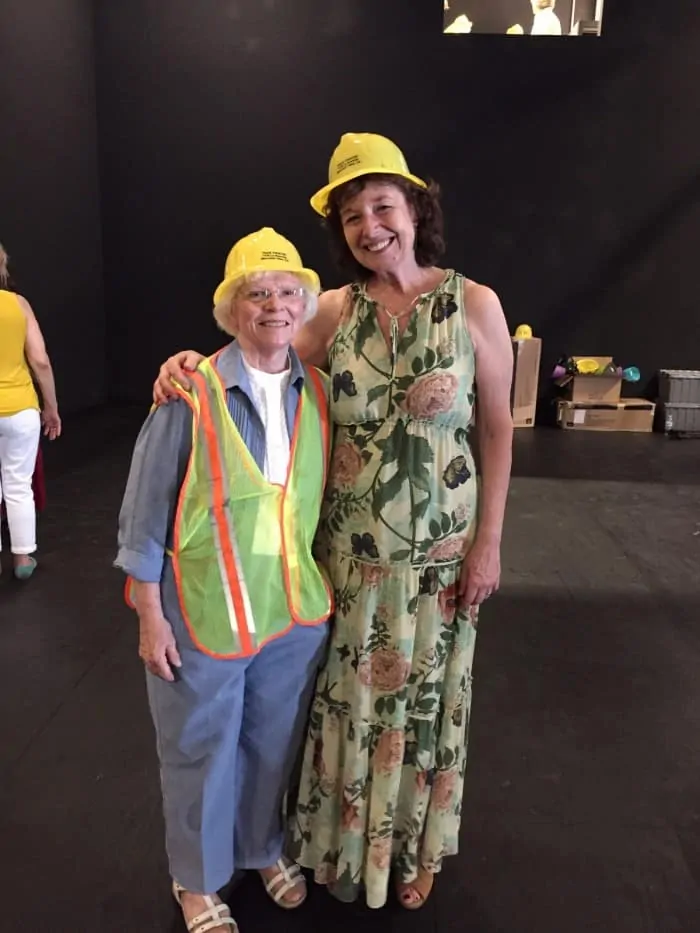 Conscious that all eyes would be on the Pear this year, Tasca's packed the opening season with plays that many only dreamed we'd see again, including gems like Tribes, which drew rave reviews at at the Berkeley Rep last year, Mountaintop (performed by TheatreWorks in 2013), and Tracy Lett's August Osage County (performed at City Lights and other venues).
In the meantime, however, visitors nibbled on meatballs, motz, tomatoes, olives, and good bread while clustering around board member Dan Nitzan, who pointed to the 15-20,000 pound lighting grid, the 32 20-amp circuits on the walls and ceiling, and the $32K worth of risers, still in boxes, that can be configured to provide either arena or thrust stage type seating.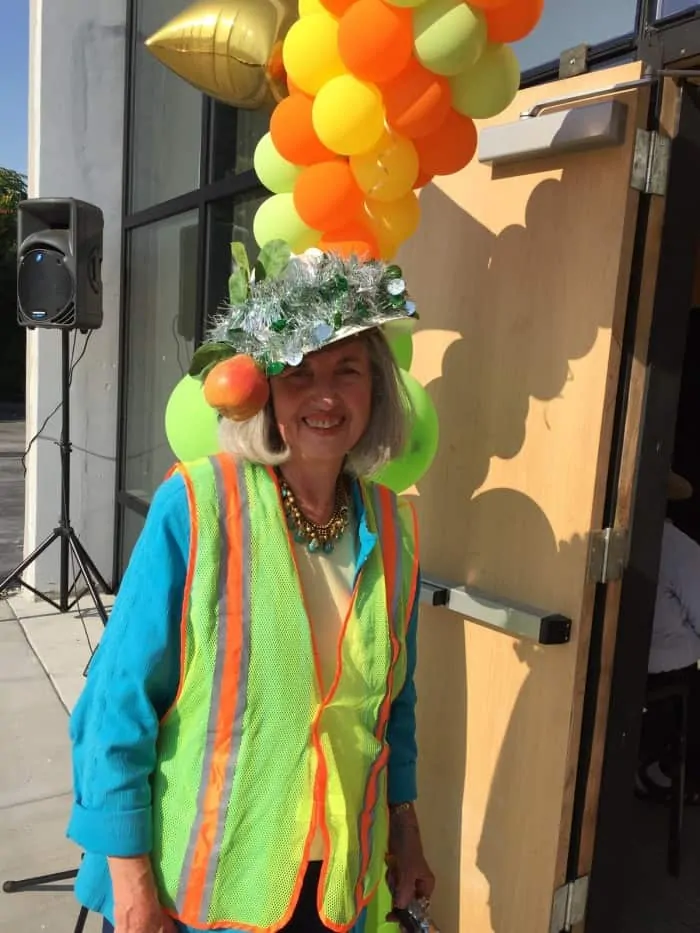 In one month, the Pear will open its doors to the public for the opening of Night Bus, taken from the Samuel Hopkins Adams short story upon which the movie It Happened One Night, starring Clark Gable and Claudette Colbert, is based.
We wish the Pear our best as they go into this new season.