Mill Valley Film Festival returns this fall for its 38th year. The increasingly influential indie film festival (non-competitive) is set to descend just North of San Francisco from October 8 through 18.
MVFF draws thousands of attendees every fall to Marin County for 11 days of films, panel discussions, and musical performances.
For a preview of Mill Valley Film Festival see the video below for highlights including appearances by James Franco, Elizabeth Olsen, Ed Norton, Sam Rockwell, among others.
Though the complete MVFF line-up won't be announced until September 15, we were given a glimpse into some of the local Bay Area films scheduled for screenings. They include:
MVFF38 Local Narratives
THE GOLDEN KINGDOM (U.S. Premiere)
MVFF38 Local Documentaries
CODE: DEBUGGING THE GENDER GAP (California Premiere)
SURVIVING SKOKIE (World Premiere)
A NEW COLOR: THE VERY PUBLIC ART OF EDYTHE BOONE (World Premiere)
DOGTOWN REDEMPTION (World Premiere)
PENNY
PAPER TIGERS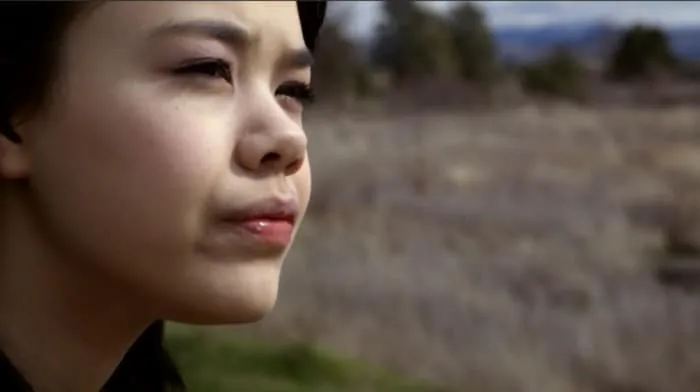 In addition, the The Mill Valley Film Group returns to MVFF this year with a trio of documentaries addressing global issues:
THE NEW ENVIRONMENTALISTS – FROM MYANMAR TO SCOTLAND
SEA CHANGE
THE ROOTS OF 'ULU
Stark Insider has covered MVFF since 2010, and it's easily emerged as one of our favorite film festivals. Venue access is easy, parking convenient, and, above all else, programming is sublime.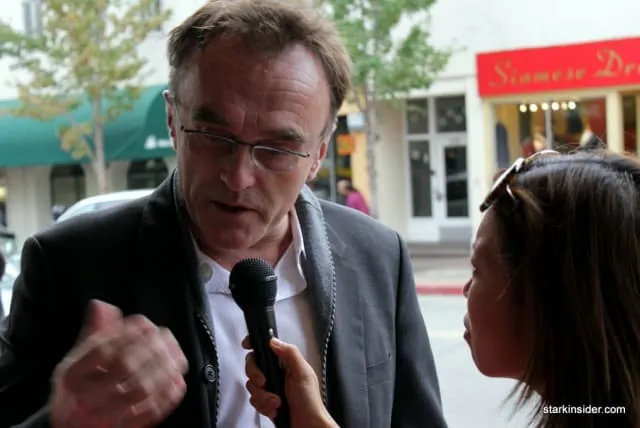 Expect lots of interesting global fare, and little doc. gems. Several high profile indies premiering at MVFF have created early buzz and have gone on to snag Oscars including Danny Boyle's Slumdog Millionaire (2008), The King's Speech (2010), The Artist (2011), Argo (2012), 12 Years a Slave (2013).
Team Stark hopes to see you on location at MVFF38. Let the show begin…
Mill Valley Film Festival

Early confirmed Local Narratives for MVFF38 include:

Local filmmaker Brian Perkins debuts his first feature, THE GOLDEN KINGDOM (US Premiere). Beautifully shot in Myanmar with non-actors, four young Buddhist monks and their abbot live peaceably in a remote mountain monastery. One day the abbot is summoned to the city and must make the dangerous journey on foot through the mountain pass. Spiritual life meets a troubled world with the keen eye of compassion.

Early confirmed Local Documentaries for MVFF38 include:

In her compelling and timely documentary, Robin Hauser Reynolds examines the history and current state of the technology and computer science industry in CODE: DEBUGGING THE GENDER GAP (California Premiere). Reynolds points her camera at the women and people of color within the industry (many local to the Bay Area) who are working to motivate diverse populations to understand what tech jobs have to offer them creatively as well as financially, while actively unpacking the cultural stereotypes, educational obstacles and rampant sexism which prevent so many young women and minorities from entering the computer science workforce.

In SURVIVING SKOKIE (World Premiere), Bay Area filmmaker Eli Adler's deeply personal documentary follows the path of his father, Jack Adler, a Polish immigrant and concentration camp survivor who built a life and family in Skokie, Illinois. But the quiet existence of hundreds of survivors is rocked to its core in the late '70s when a neo-Nazi group announces plans to march through this Midwest town.

In 1994 Edythe Boone was one of the seven women artists commissioned to cover San Francisco's historic Women's Building with a massive, iconic mural entitled MaestraPeace. Now in her 70s, the African-American artist supervises a restoration of the mural to its original brilliant colors and teaches public art to everyone from West Oakland middle schoolers to Richmond seniors. Marlene "Mo" Morris follows the veteran muralist whose art can be found all over the Bay Area commemorating the great events of her time. Those events keep coming, as we see when the death of Edy's nephew, Eric Garner, becomes a national symbol for racist policing in A NEW COLOR: THE VERY PUBLIC ART OF EDYTHE BOONE (World Premiere).

DOGTOWN REDEMPTION (World Premiere) captures the fascinating faces and sturdy souls of Oakland recyclers, including a former punk rocker and a misplaced minister, who often cover over 10 miles of city streets as they haul hundreds of pounds of recyclables for a modest payout. By focusing on the dramatic personal plights of these hard working individuals, the film also raises intriguing questions about the socio-economic reality of West Oakland. Filmmaker Amir Soltani combines intimate interviews and powerful all-access footage to craft an intense, heart wrenching, and occasionally hopeful portrait of society's forgotten people.

Meet PENNY Cooper- "Champion of the marginalized": celebrated criminal trial attorney and lesbian, staunch supporter of the arts. Penny has been at the center of profound changes in society from 1940s through the present. Despite facing incredible challenges Penny spins gold from every adverse situation, confronting each head on without ever losing her positive attitude or sense of humor. Shot in the Bay Area by local filmmaker Elizabeth Sher.

Unconditional love might not seem a rigorous pedagogical principle, but it's the guiding precept of this Lincoln High's approach to teaching troubled teens. Walla Walla, Washington, high schoolers are the focus of Bay Area director/producer James Redford's sixth documentary about uplifting responses to the acute problems of our times in PAPER TIGERS.

The Mill Valley Film Group returns to MVFF with a trio of compelling documentaries addressing global issues: THE NEW ENVIRONMENTALISTS – FROM MYANMAR TO SCOTLAND, SEA CHANGE and THE ROOTS OF 'ULU.

The complete schedule for the 38th Mill Valley Film Festival will be announced and available online at www.MVFF.com on Tuesday, September 15, 2015.
Stark Insider Presents: Best of Mill Valley Film Festival
Stark Insider Presents: Ben Stiller WALTER MITTY at MVFF