Android. Flagships. Incoming.
And:
Android. Flagships. Prices crashing.
Such is the state of the smartphone market in 2015. If you're in the market for an upgrade, you're in luck: the next few months are going to see a slew of state-of-the-art devices, all with price-points that were unimaginable even just a year ago.
If you're like me, you refuse to pay $600, $700, or $800+ for a smartphone. One unlucky drop, and you're out a fair amount of coin. Fortunately most of the phones previewed below are about half the going rate for a traditional "flagship." It's going to be interesting to see where the smartphone market heads as we approach Q4 and the holiday season. Can Apple continue to charge a (huge) premium for its iPhone line-up?
Motorola Mobility (now owned by Lenovo) was first to the plate when, last week, it revealed a trio of well-spec'd well-priced phones. At just $179 (for the 1GB RAM/8GB storage base edition) the Moto G has been garnering universal praise, including here on Stark Insider. In my tests I found an incredible bargain of a device — with none of the typical shortcuts you'd expect from a traditional "budget phone." LTE. 5″ HD display (720p). Long battery. Lollipop 5.1.1. Unlocked. An impressive bundle of riches for a not so rich price.
And that trend now continues with mid-to-flagship phones.
Motorola is garnering a lot of headlines. But there are several other unlocked phones that you should consider if you're looking to upgrade this Fall. Here's my short list.
Nexus 5 2015 (LG)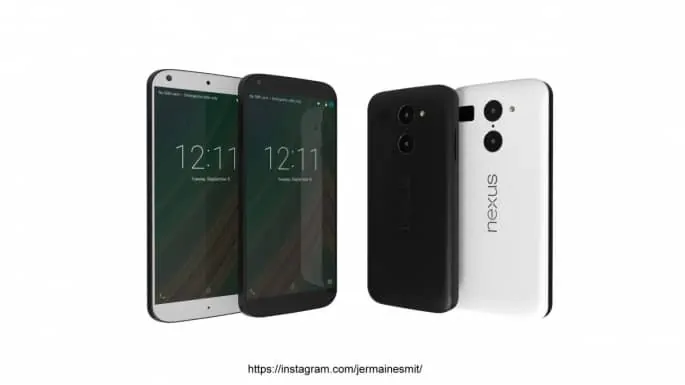 In terms of flagship phones, the upcoming LG Nexus 5 (2015) could be the most exciting for those of us who like their Android experiences as pure as possible. Nexus devices typically get Android updates first (e.g. the Nexus 9 tablet was the first to get Lollipop). That trend should continue. Expect the Nexus 5 to be the first phone to be available running Android "M" — from what I'm seeing mostly a bug fix, and incremental update to what is an otherwise stellar release in Android 5 (and 5.1.1). Expect 2 Nexus phones in Q4. This one is from LG. Another, with a larger display, is expected to be made by Google partner Huawei.
LG Nexus 5 specs (likely):
5.2-inch P-OLED Full HD display (1080 x 1920)
Snapdragon 620 processor
4GB RAM
64GB storage
Bluetooth 4.2
13MP f/1.8 rear camera, 4MP front
Rear power button with fingerprint sensor
USB C with QuickCharge
Price:
Estimated $300-$400 (USD)
Lust factor:
9 out of 10
Moto X Pure Edition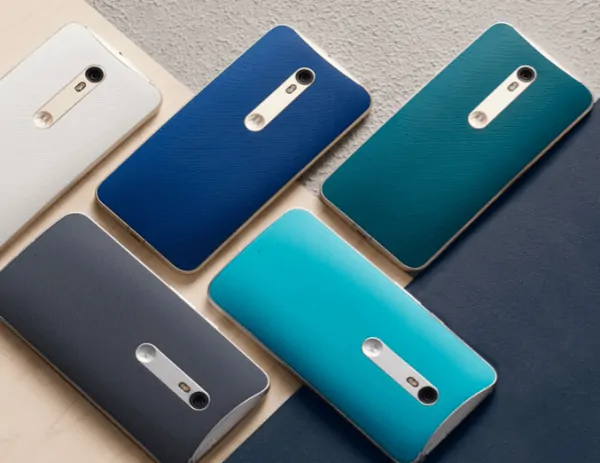 This is the one.
Under Lenovo, Motorola Mobility is apparently flourishing. Good on 'em. Moto phones are among the best when it comes to putting a happy face on Android. They're easy to use. Fun to use even. Of all the Android handsets on the market today, the out-of-the-box experience that Moto provides perhaps most closely resembles Apple. Plus, Moto build quality is all class.
ALSO SEE: Moto G (2015) – Killer phone, killer price (Review)
The Pure Edition will have a Quad HD display, beefy processor, microSD slot (yes!), front-facing speakers. If the Moto G is any indication (and past Moto X models), this phone should be well made, easy to hold, and, overall, a blast to use. And for $399?! Yep, crashing prices. Crashing prices.
Moto X Pure Edition specs:
5.7-inch TFT LCD Quad-HD display (1440 x 2560)
Snapdragon 808 processor
3GB RAM
16/32/64GB storage
Bluetooth 4.1 LE
21MP f/2 rear, 5MP f/2 front camera
18 different inlays for back / 7 different accent colors
3000 mAh battery with TurboCharge
Price:
$399
Lust factor:
10 out of 10
OnePlus 2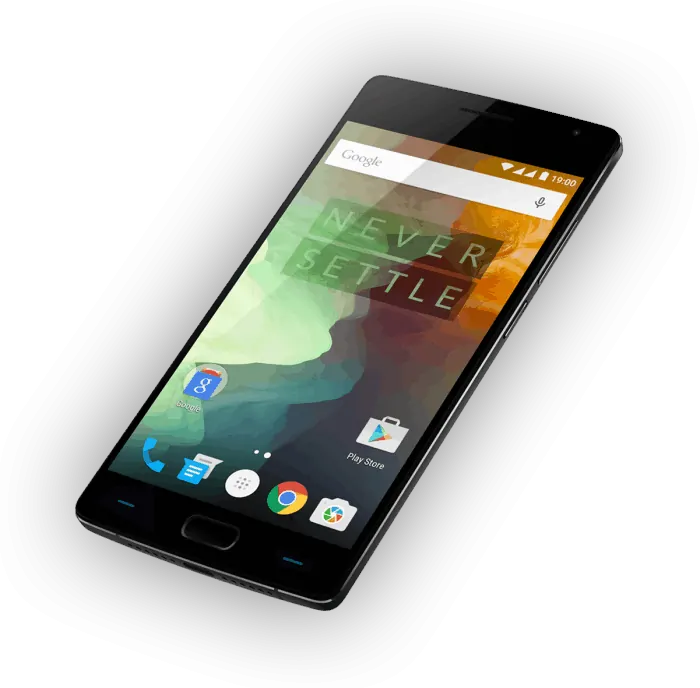 I was impressed with the OnePlus One. Well, everyone was it seemed. Slick hardware combined with the ever-popular version of Android known as Cyanogenmod made for a smooth experience. Like customizing your phone? OnePlus is the company for you. The sequel, the OnePlus 2, was unveiled during a tres-cool VR press conference. Wearing Cardboard (Google's virtual reality platform) we were given a 360-degree tour of the OnePlus offices (looking very much like a San Francisco start-up) before getting a glimpse of their next handset. It looks good. Very good. But it's testament to how fast the market is moving that the OnePlus 2 doesn't quite floor me as much as the original. I hope this company makes it. They are competing among giants. The OP team came across really well during the VR presser for this phone. It seems this is a company that grasps the concept of community, and treating customers as friends.
OnePlus 2 specs:
5.5-inch HD (1920  x 1080)
Snapdragon 810 processor
3GB/4GB RAM
16/64GB storage
Bluetooth 4.1
13MP f/2 rear, 5MP f/2 front camera
Alert slider
Multi-colored LED notification (Nice! Sadly we're seeing less notification lights these days)
Price:
Guessing around $349
Lust factor:
8 out of 10
The Rest: Huawei, Alcatel OneTouch, Samsung, and more
Then there's all the others — and there's plenty more. Huawei (producing some decent handsets with outstanding battery. Alcatel OneTouch (slick stuff especially the OneTouch Idol 3). HTC (struggling). Samsung (expensive). Blu (heavily discounted).
If there's one thing we've seen in the last 18 months it's this:
Smartphone product release cycles have been substantially accelerated
It used to be that we'd see a new phone from a manufacturer maybe once a year. In 2012 that was considered rapid. Then it was a spring and fall release. Now it seems — aside from Apple who is still on annual cycle — any time of year is a possibility for a new smartphone release, and marketing campaign to match.
My Picks: Nexus and Moto
I'm most interested in the new Nexus and Moto phones.
Specifically the LG made Nexus 5 with 5.2-display and the Moto X Pure Edition.
I'm running a OneTouch Idol 3 as my daily right now and am extremely impressed. But there's something about the pure Nexus experience that can't be beat, and Motorola is making some excellent handsets these days.
Smartphone Market Pricing: Crashing Hard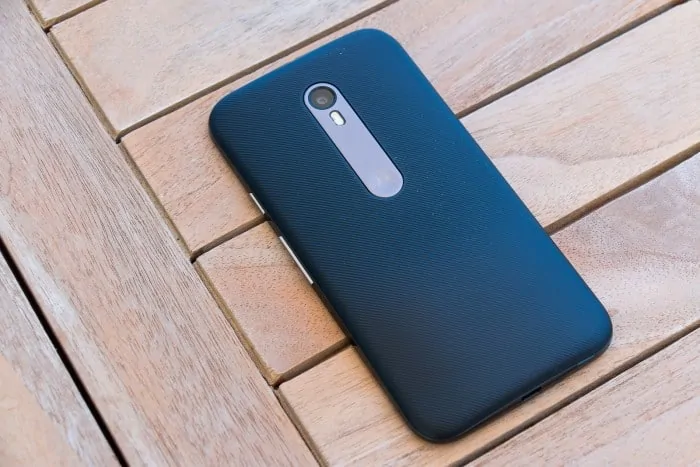 As I wrote in my Moto G "Killer phone, Killer price" review (2015, 3rd gen), the smartphone pricing segmentation has altered dramatically (you can see my breakdown of the 3 main pricing segmentations here). Consumers rebelled against the contract lock-in model with carriers. T-Mobile responded first. Then it was all about price. Phones are no longer a luxury good, some sort of status symbol (as the latest release of any iPhone always seems to be), or nice-to-have. They are commodities. Differentiation is extremely hard. Android runs pretty much as well as one to the next. Sure, displays are different (but often not by much) from one phone to the next, and speeds can vary (again, often not by much), but at the end of the day pretty much any Android handset from 2014 or 2015 will run Gmail fine, run Facebook fine, run Chrome fine. Hardcore gaming aside, these phones will run just about anything you throw at them with ease.
I predict a shakeout. Prices are crashing. Companies are hurting. Even Apple stock took a recent hit. This can't last forever.
What's a company to do?
Compete on price is one thing. But there's only so much you can do before margins are squeezed and financials run amok (HTC and Samsung).
Differentition becomes key.
For Motorola, it's all about personalizing the phone.
For Alcatel and the Idol 3, it's about licensing and promoting the heck out of JBL speakers.
For Nexus partners (LG and Huawei) it's about stock Android, no bloatware, and fast software updates.
For OnePlus it's about a rabid community of fans, high performance, and slick hardware.
And on it goes.
In the end, the consumer is winning. There'a no shortage of choice. And prices are increasingly budget friendly.
But…
I predict a shakeout. Prices are crashing. Companies are hurting (even Apple stock took a recent hit). This can't last forever.
HTC… could be gone or acquired soon.
OnePlus… could be gone or acquired soon (as much as I love the team and their phones, they are very small).
Meantime, bring on the new Nexus 5 and Moto X phones. When it comes to the smartphone market, the next 12 months is going to be very interesting, very cutthroat.