At Vidcon yesterday Canon revealed special "Video Creator Kits." The bundles are aimed at vloggers, and those venturing into video for the first time, with an emphasis on publishing to YouTube.
Each kit include a camera, a lens, a microphone and a memory card. YouTube stars iJustine and DevinSuperTramp have been hired by Canon for a marketing campaign. All of these kits are up for on Amazon.
Hype aside, are these Video Creator kits a good deal?
First, here are the 3 kits announced by Canon:
1. Canon EOS 70D Video Creator Kit
Canon EOS 70D camera
Canon EF-S 18-135mm IS STM lens
Rode Videomic Go
Sandisk 32GB SD card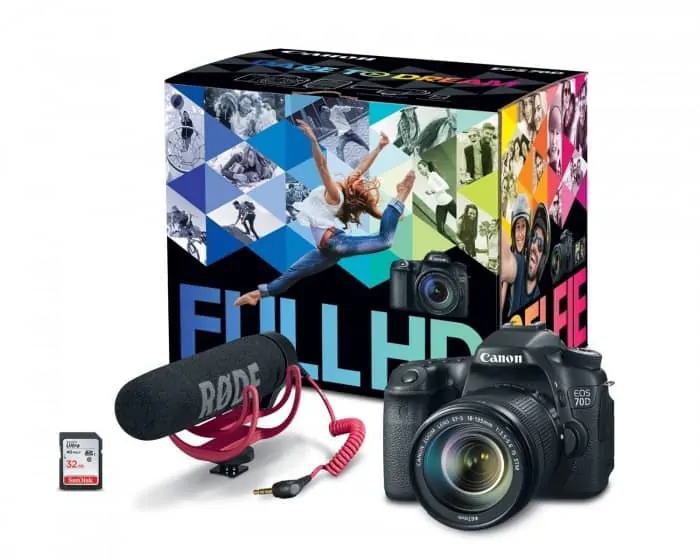 2. Canon EOS Rebel T6i Video Creator Kit
Canon EOS Rebel T6i camera
Canon EF-S 18-55mm IS STM lens
Rode Videomic Go
Sandisk 32GB SD card
3. Canon EOS Rebel T5i Video Creator Kit
Canon EOS Rebel T5i camera
Canon EF-S 18-55mm IS STM lens
Rode Videomic Go
Sandisk 32GB SD card
You can see that the only difference among the three kits is the camera body itself: 70D, T6i or T5i. And the lens: 18-135mm for the 70D, and less flexible 18-55mm for the T6i, T5i. The microphone and memory card are otherwise the same.
Those that have followed my video posts here on Stark Insider over the years know that I'm a die-hard 70D fan. I've used it to shoot interviews, live music concerts, backstage Broadway segments, and various food and travel episodes. I especially like the flip-out LCD (handy for framing shots when holding the camera high or very low), the sweet Dual Pixel auto-focus with subject tracking, and quiet performance of Canon's STM lenses.
Here's quick video example so you know what to expect from the 70D:
If you have the budget, the 70D would be my pick of the litter. Keep in mind, if you own an iPhone and are simply publishing basic vlogs to YouTube, you might not need anything more. If you're aiming to achieve "filmic" results, and want to interchange lenses (so you can capture close-ups and wide angles for instance) then definitely give these DSLR cameras consideration.
Also, I still own a Rebel T2i and love it. That it still performs so well even after five years is testament to Canon's quality of build, feature set and sensor performance.
Check your local Costco or Sams for Canon bundle deals
As I always recommend: deals can be had at your local superstores. I see 70D bundles all the time at local Costcos in Silicon Valley. Look for them, they can be very good!
Breaking down the kits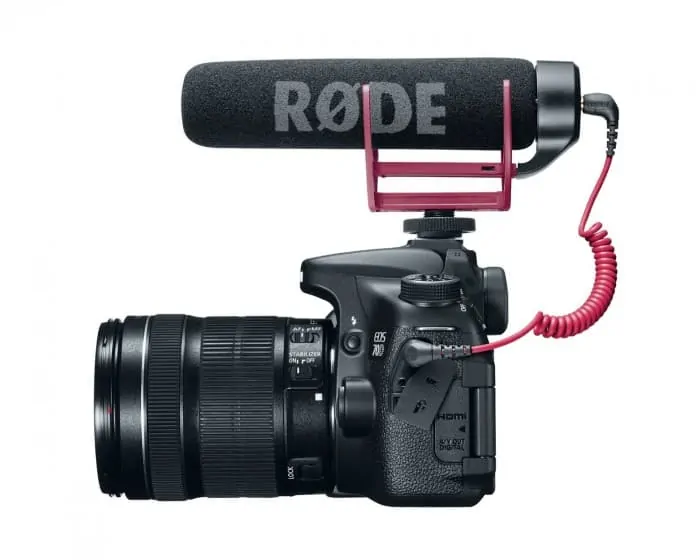 So, deal or not? This is easy. Let's just break down the four piece parts and see.
I'll use the 70D Video Creator Kit as an example and current prices on Amazon:
Total = $1395 (US)
Canon's retail for those same products in the Video Creator Kit is $1649. By buying the components separately you save $255.
I think we've answered the question.
No, these kits don't seem to be a good deal. Not in the least.
In fact, I don't understand the pricing at all — you're supposed to save money when buying a bundle, no? Unless I'm missing something it doesn't seem to be true in this case. Odd! Bizarre! Goofy! (and possibly… Embarrassing!)
I'm a fan of Canon, but I'm not a fan of these bundles.
If you're a couldn't-be-bothered, Buy-it-Now sort of person then by all means click on one of the Video Creator Kits. However, I'd strongly urge you to buy the parts individually. I think the effort is worth it.
Clint's Video Creator Kit
A lot of people ask what sort of gear we use for the Stark Insider YouTube channel. We don't do vlogs, but I would suggest this is a highly flexible camera rig for just about every possible scenario. You could use it for weddings (though if you have the budget the Sony a7S is superb in low light and one of my top 5 camera buys), interviews, sporting events, birthdays, documentary work, live concerts… and, on and on.
My kit includes a mic, lighting, and assorted accessories to give you a complete run-n-gun kit.
Total = $1655
There you have it. For about the same price as Canon's 70D Video Creator Kit, you get a step up mic, a light panel, more memory, a pro tripod, and case for the whole shebang (one that you can throw your laptop into as well).
Happy shooting!