I was a doubter. Now, I'm a believer.
Yes, you can take Huawei seriously. The upstart Chinese company is producing increasingly impressive smartphones. In a crowded mobile space, Huawei in particular is separating itself from the pack on two points: price, and battery life.
On that latter point, I've yet to find a phone that gets better battery life than the…
Huawei Ascend Mate 2
Insane. Really, the Mate 2 can go for days before needing juice–and that's with a fairly uptempo amount of emailing, surfing, and social networking. Event taking copious amounts of photos doesn't put much of a hurt on the 3900 mAh rated battery.
I've been using this Huawei as a daily driver since December 2014. I thought it would be an interim step and dubbed the purchase an "experiment". I would wait for something like the Nexus 6 to come down in price (something about spending $800 for a phone that I just can't get my head around). Then, slowly the Mate 2 kind of impressed me, again and again.
Decent screen (even if not 108op!).
Strong 4G antenna and reception (I'm on T-Mobile).
An unobtrusive skin that doesn't mess much with the stock Android experience (always a plus!).
And, yes, that battery life.
How nice not to have to worry about running out of battery mid-day. I seldom see it drop below 80%. On a heavy, heavy day, when I might be shooting video clips, and watching videos, I will see it drop to about 40% or so by later evening. Again, that's with a level of usage that would drain almost every other smartphone on the market.
Monster 6.1-inch Screen
This is the largest Android I've yet owned. I came from a Nexus 5 (decent enough, with questionable build quality). At first, when I picked up the Huawei Mate 2 with its uber 6.1-inch display, I thought, no way, too big. But, I did what other phablet fans suggested and gave it a chance. Sure enough, browsing the web, watching a video, and using it for navigation became a real treat with the larger display. I absolutely could not go back. All of a sudden, every other phone around looked positively tiny, and unworkable.
Crazy cheap, but not cheap
Then, the price.
$277.
Unlocked.
For what you get–6-inch screen, 3900 mAh battery, 4G LTE– it's the deal of the century.
When I first got mine I thought it would go straight back to Amazon in a few days. I didn't expect the build quality to be up to snuff, and thought performance would be sluggish. How wrong I was.
But. Woe. Camera…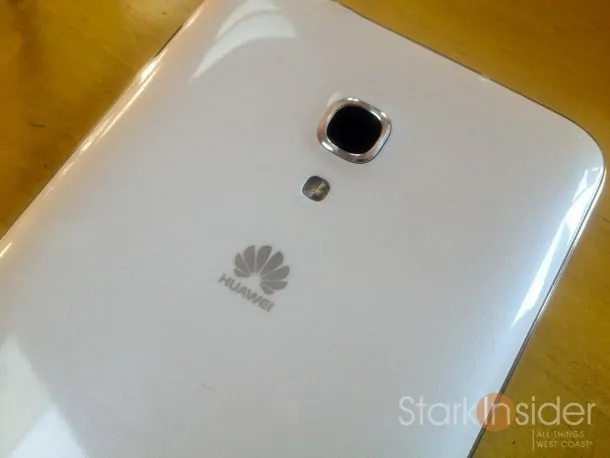 The one Achilles heal with this Huawei is … the camera.
That won't come as much of a surprise to most Android users.
Put this next to an iPhone and take the same photo, and let the crying begin. The iPhone will win each and every time, especially in low light.
The Ascend Mate 2 takes a (very) steady hand to achieve decent focus. Even then, the photos are generally lackluster. So, if photography is your thing, this is not your smartphone. Photos are decent enough for social networking and other casual stuff, but don't try shooting say, Tangerine, anytime soon.
Winner: Huawei Ascend Mate 2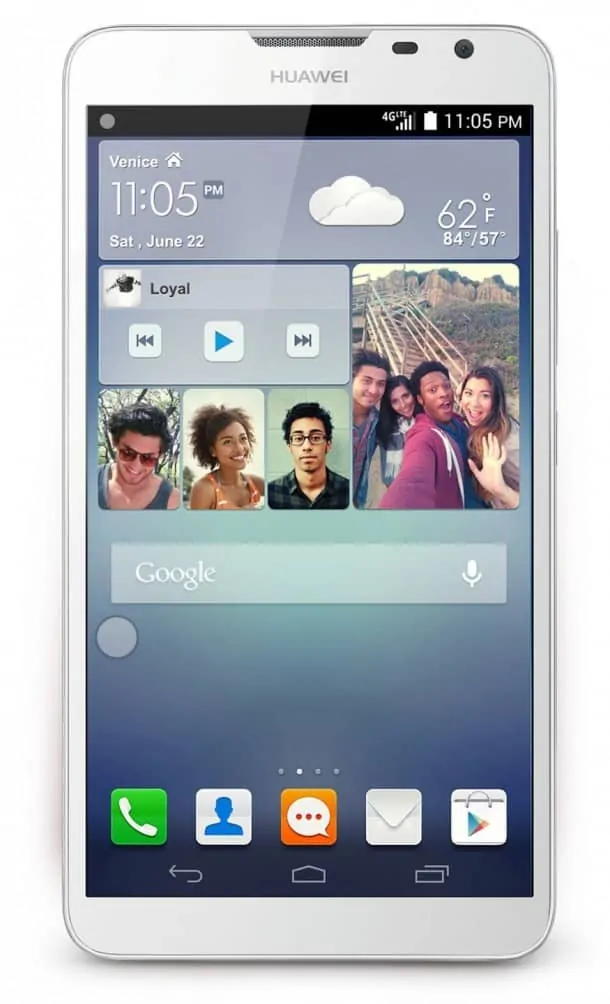 5 months later, after fulling expecting to have ditched this phone by now, here I am (mostly) extolling its virtues. Camera aside, this is a stellar Android device. One that I think is flying under the typical Android fan's radar. And, don't forget, the rear panel is removable, so you can add a microSD card for storage (I've also added a small Qi-compatible antenna for wireless charging).
ALSO SEE: The Chinese Android experiment – Day 1 with the Huawei Ascend Mate 2
With the Chinese coming on strong (including OnePlus, Xiaomi, and many others) it's no surprise Samsung had a weak quarter. I expect this trend to continue.
Differentiation among handset makers is getting trickier. Bezels are disappearing. Eventually all phones will be slim glass rectangles. Most will look the same. User experience could be key. Ecosystem too. And Apple clearly has an edge there.
But don't underestimate folks like Huawei.
The Ascend Mate 2 is the perfect example. And when it comes to battery life, no one else comes close.