Have you always dreamed of growing your own veggies? And then enjoying fresh and delicious, yard-to-table meals?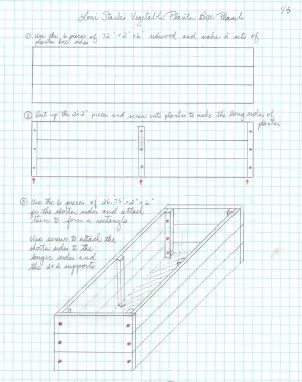 I did, and later discovered others did too. The only problem: finding the plans to build my own vegetable planter box.
After Googling a few years back, I couldn't find the right kind of plans. I have a small yard. I wanted a planter box that could fit in a tight space, allow me to garden at waist height (so I wouldn't strain my back and could enjoy tending to the veggies), and offer enough space to produce a worthwhile annual bounty.
So with no luck searching the Web, I decided to draw up my own plans. This is what the finished planter box looks like (and, no, I was not born in a planter box!):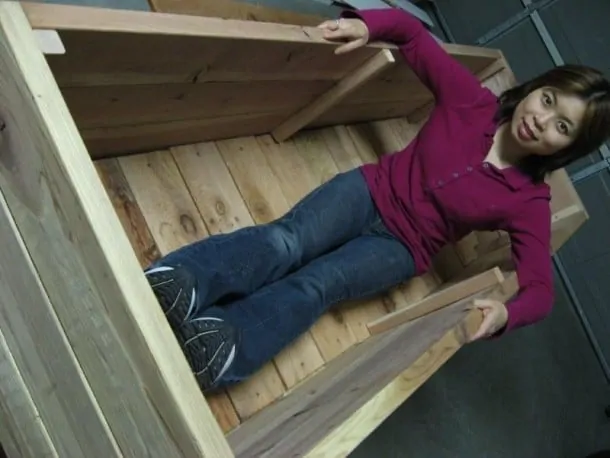 Here's the planter box with some young veggies: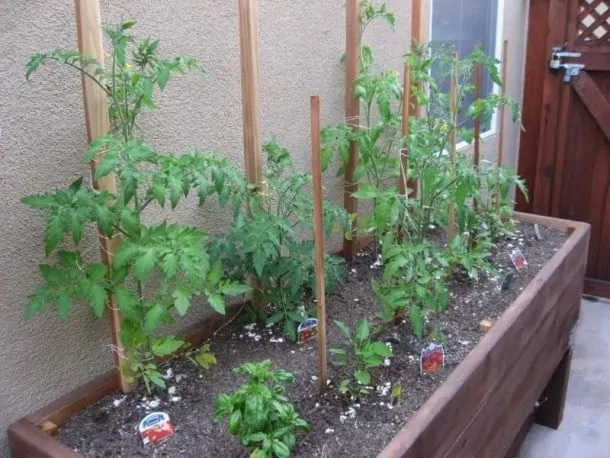 And here are some of the glorious results: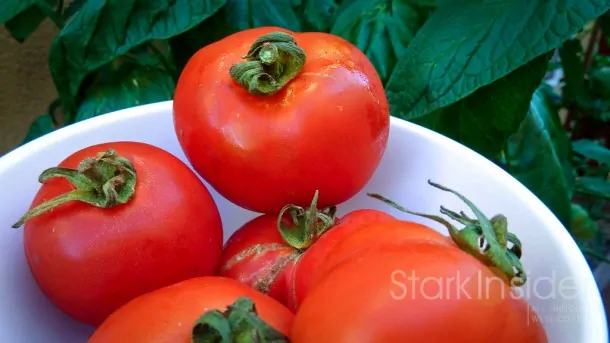 You can download my vegetable planter box here.
We ended up calling the DIY project "Loni Stark's Venturing into Vegetable Gardening Planter Box Plans." Not too original, I know! I first built it in 2008, and can attest to its durability. Mine is still going strong. I know many who have downloaded the plans and built multiple planter boxes to line spare walls alongside the home, or in a special area in the backyard. Thankfully, many have emailed me photos, and you find some of the finished results, some with customizations to the size: here (cute dogs alert), here (sent in by Alex from Pennsylvania) and here (a square version with wheels).
How To: Urban Vegetable Gardening Videos
I also shot some veggie gardening videos with tips and tricks – things that I've learned over the years. How to add micro-irrigation, how to add a protective fencing barrier to prevent critters from attacking your treasured veggies, and how to fertilize and tend to your garden. Here's a video where I talk about urban vegetable gardening planting tips:
DIY planter box is easy to build, provides years of enjoyment
I'm a huge DIY fan, and this planter box has been one of my all-time favorites. Not only is there satisfaction in building something yourself, there's the ongoing delight in being able to serve up fresh, delicious veggies straight from your own yard — that's something that never grows old! Best of all, my plans are easy to follow, and the materials (my plans include a pick list) are readily available at your local hardware store.
For the home, community, or even public space
By the way, I've been told this makes for a wonderful community project, and is also ideal for schools, and even public spaces.
With beautiful weather almost here–or hopefully just around the corner for those still battling winter's last grasp–I invite you to learn more about the planter box plans, check out some photos, and learn how fun and rewarding a home gardening project can be.
One last photo, this one sent in by Jeff, who can be seen here getting some help to build his planter box. Too cute: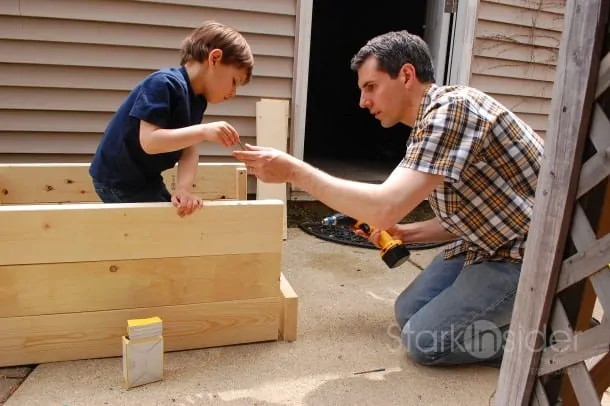 Happy gardening, and best of luck with your vegetable garden.
[Download: Loni Stark's Venturing into Vegetable Gardening Planter Box Plans]