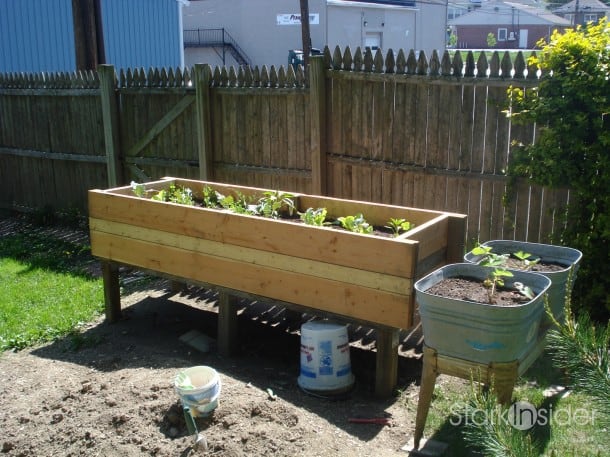 Thanks to Alex M. of Lemoyne, PA who wrote me back with some photos of his planter box built using my plans. It's always a thrill to see what people come up with. Seems like Alex had a busy weekend, and the results look great, as you can see here!
I'm not sure I can say they're the most-downloaded plans of its kind on the Internet, but I'm guessing it could be close. According to a quick tally it seems the plans have now been downloaded over 3,000 times. You love your veggies, you love your urban garden, you love the life of a green thumb… or, as I like to say, the new trend is all about "Yard-to-Table."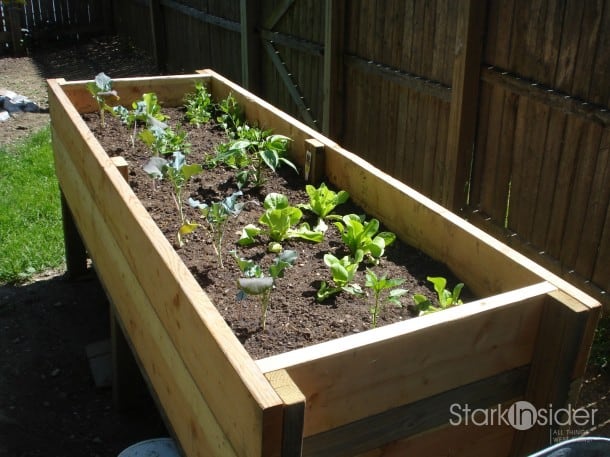 But what's especially rewarding is all the different uses. Many have used these plans to build gardens for schools or local community organizations, which then use the vegetables to serve healthy fare at lunch (I really, really like this idea-although it could take a small army of boxes to feed a large school). Others have written in to tell me they've built one for a seniors home; the legs help keep the box at waist height resulting in less strain on the back and legs.
In typical crowd-source fashion, I like to share the tweaks and customizations others make to my original design. Although the basic form is the same, there is a lot of creativity out there. I've seen covers, drainage systems, fencing among other modifications.
Now with my best Casey Casum impression… here is what Alex had to say about his project:
Hello Loni,

Thank you so much for sharing your planter box plans!  I made my box with old fence parts and lumber I had left over from another house project.

I slightly altered your plans.  The only thing I have left to do is brace the legs with 2x4s.  Hope you enjoy!

Alex
Lemoyne, PA