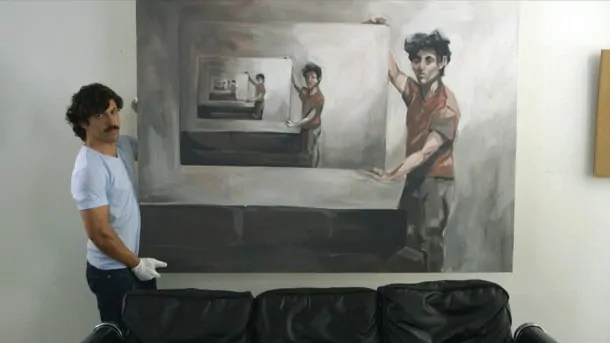 Blackmagic has one of the most interesting camera line-ups in recent memory – perhaps creating the most buzz and excitement among indie filmmaker since the release of the iconic Canon 5D Mark II. It was only a matter of time before films shot on the Blackmagic Cinema Camera, Production 4K Camera and Pocket Cinema Camera began hitting the big screen. At this year's Sundance film festival there were four:
Being Evel – director/DP Daniel Junge (Blackmagic Cinema Camera)
Bob and the Trees – DPs Chreas Teague and Danny Vecchione (Pocket)
The Strongest Man – DP Tom Garner (Production Camera 4K)
Things of the Aimless Wanderer – DP Kivu Ruhorahoza (Cinema Camera)
I'm anxiously awaiting to get my hands on copies of these films to see how Blackmagic fares on the big screen. Filmmakers wanting that vaunted "filmic" look without breaking the budget with something like the RED range (easily $20K+ when fitted) have been raving about the image quality these cameras provide.
Amazing to think that a feature (one that is receiving strong early notices) such as Bob and the Trees can be shot on something as tiny, and completely innocuous in appearance as the Blackmagic Pocket Cinema Camera. Amazing that. The thing looks like a tourist-y point-and-click camera. And, yet, the results are astonishing – at least, in the hands of these gifted filmmakers.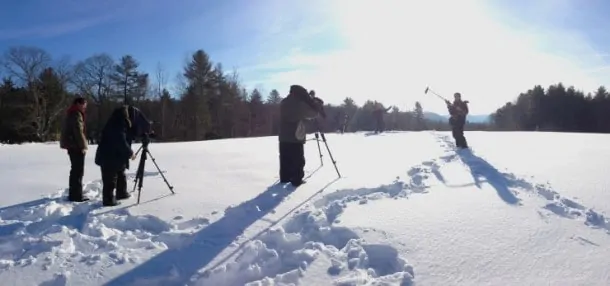 Those interested in a behind-the-scenes look at how a feature was shot using the BMD Pocket, should check out No Film School's excellent, comprehensive interview. Here's a clip from the film (some language, NSFW):
The handheld work as seen in the clip above is truly impressive, not to mention the dynamic range the Blackmagic Pocket provides in those harsh snowy scenes.
Isn't this a wonderful time for new camera technology?
First the DSLR wave, which began in 2008, and started a revolution.
Then, Blackmagic out of Australia, which brought cinematic quality, and spectacular dynamic ranges to filmmakers for well under $5,000 (the Pocket goes for only $995 list) in 2012.
Now I get the feeling we're on another wave, with the intro of affordable 4K cameras like the Panasonic GH4, and Sony alpha 7S (a7S). And, also the very capable Canon C100/C300 competitor, the new Sony FS7 – a Super 35mm camera with all the goodies for $8K (and one I'm keen on exploring for our run-and-gun Stark Insider videos).
Of course, beyond all the gear, it's still the story-telling that matters most. And these four films demonstrate that creativity and results for the big screen needn't cost a fortune. Ideas and creativity still rule the day!