If you've counted out CES, like so many have over the past few years, after this year's bevy of solid product launches and previews, you may be inclined to think that this annual tech trade show is bouncing back.
Part of that I suspect has to do with an increasingly strong showing from the car technology component of the show. This year it seemed like every single major automotive player was here. BMW showed off some dazzling self-park magic, as did Mercedes with a look into its view of the autonomous car. VW also impressed with an infotainment system jammed to the rafters with cool stuff: CarPlay, gesture controls, Piloted Park, and a whole lot more. If cars were once browsers on four wheels, now they're giant smartphones (or tablets, as the case may be with, say, an SUV) on four wheels.
Also, CES didn't disappoint when it came to exciting, new mobile products. There's an eye-popping variety on display, with non-stop demos continuing well into the Vegas night. And, fortunately, most of it appears practical, with the emphasis on the here and now. 4K appears to be on the backburner. Yes, the televisions are coming. And there are plenty of slick content demonstrations. But, clearly, manufacturers such as Sony, Asus, Samsung, and Microsoft opted instead to make a play for the mobile consumer with everything from flagship smartphones, dedicated music players ($1200?! Sony?! Who are you kidding?!)), smartwatches (is this the year?) and a deep catalog of devices falling into the "Internet of Things" category (1999 all over again).
After walking the show floor, and making the rounds, three products in particular caught my eye.
Swarovski Fine Wearables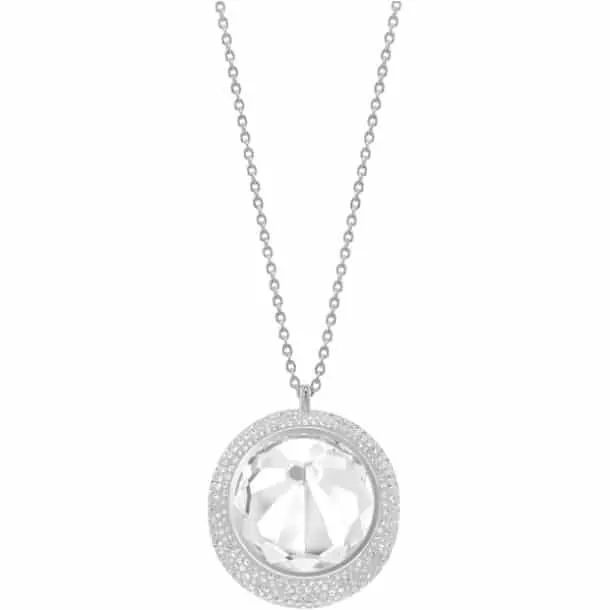 Though I'm likely not the target market for these luxury wearables, lovers of fine jewelry, crystals, and diamonds who don't want to miss out on the wearable trend will certainly not be disappointed. The Austrian cut glass maker has taken over a century of knowledge in making people's eyes twinkle, and combined that with … you guessed it … a fitness tracker.
Execution of the concept is particularly clever, if not entirely unique. For $149 you buy a "tracking crystal" which can be placed into 9 different accessories. Look for them to land in stores this spring, and count your steps in style.
Asus ZenFone 2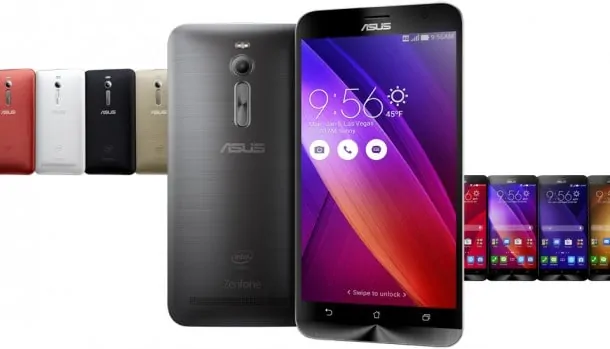 Another Android phone might not be cause for headlines. But Asus has grabbed attention with a 5.5-inch phablet at this year's CES for one important reason:
A ridiculously low, insanely low, awesomely low price.
At just $199 contract-free, the ZenFone 2 could upend the establishment – especially the likes of Apple and Samsung whose flagship phones sell for three to four times higher. And Asus is bringing its A game. Intel was chosen as the partner for the processor. So instead of a Qualcomm CPU as is the norm with most phones these days, the ZenFone 2 features the new (and unproven) Intel Atom Z2580 processor. From there it pours on the good stuff: large 3000 mAh battery, 16GB RAM (with 32GB and 64GB models also available), Gorilla Glass 3, and Google's latest and greatest, Android 5.0 Lollipop.
As I've noted before China-based upstarts such as Huawei and OnePlus are attacking the U.S. market direct – we should also not underestimate their more established peers such as Lenovo, and, as we've witnessed this year at CES, Asus.
HP Stream Mini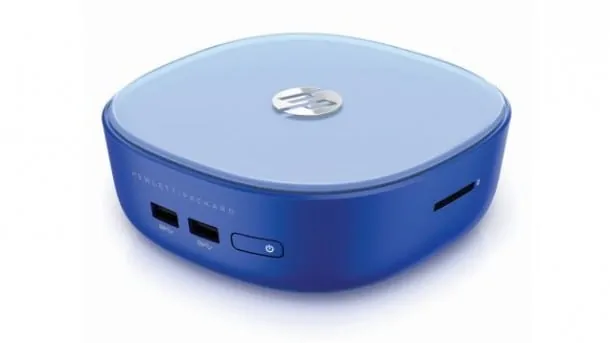 In 2015, the desktop has been reincarnated. In the eyes of HP that means a downsized version of its former self. No longer will you need to clear out space under your desk to make way for a behemoth, fire-breathing case. Instead opt for something like the HP Stream Mini desktop. At just over 2-inches in height it's an adorable (first time I've used that word to describe a PC) package. The price is adorable too: $179. That includes 32GB of storage (SSD hard drive), 200GB of cloud storage (Microsoft OneDrive), wi-fi, HDMI and DisplayPort connectors, four USB 3.0 ports, an SD card slot, and Bluetooth 4.0, all powered by a 1.4GHz Celeron processor.
Hardcore gamers will look elsewhere, but for everyone else–those interested primarily in email, surfing the web, social networking–this is about a tidy of a desktop package as you'll find. By the way, HP generously throws in a USB keyboard and mouse. All you need is a monitor and you're good to go.
Intel might have launched the idea of a book-sized PC when it quietly released the Next Unit of Computing (NUC) range a few years back, but now, finally, it appears others are running with the idea.