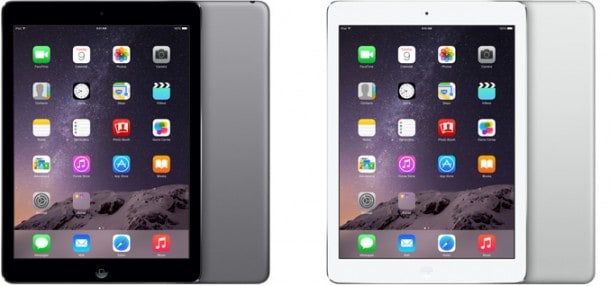 While the iPhone 6 announcement was a significant leap forward, introducing the world to not only one larger iPhone, but in the form of the iPhone 6 Plus and its 5.5-inch screen, to two new models simultaneously launched. That's something Apple has not done previously. Don't expect quite as much magic this go around with refreshed iPads.
That, at least according to early leaks ahead of next week's announcement.
Design-wise expect the iPad Air 2 to look pretty much the same as the current model, which starts at $499 (16GB) and has been shipping since November 2013. Bezels reportedly will be nearly the same width (disappointing if true). Gold will be an option (no doubt will be a hot seller). Per The Michael Report, the new Airs will come with a "fully-laminated display."
Speakers will now take up a single row grill (instead of two on the current Air).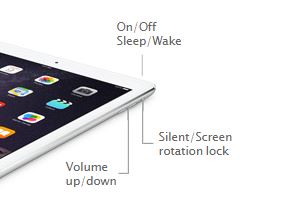 Some will miss this: the silent/screen rotation lock switch is gone, a necessary move to accommodate for the thinner design.
Other iPad Air 2 specs include:
A8 CPU processor (made by TMSC)
Apple Pay (but like the iPhone 6 won't be functional until 2015)
Storage options: 32, 64 and 128GB
Word is the new Retina display will enable Apple to reduce thickness by 0.5 mm – doesn't sound like much, but remember the current iPad Air is only 7.5mm thick, so that would represent about a 7% reduction.
THE TABLET MARKET COOLS

Meanwhile the overall tablet market continues to slow.

By year end, shipments in 2014 will represent about a 50% reduction in growth.

245 million: 2014 worldwide tablet shipments according to IDC

There could be a few reasons for the slowdown:

1. Larger phones such as the iPhone 6 – users can browse and read more easily on "phablets" reducing the need for a tablet (or at least a small tablet such as the iPad Mini).

2. Saturation – everyone has a tablet, and the need to upgrade is a low priority.
Incremental improvements to be sure. But the iPad Air is already one of the most beautifully designed tech devices of all time – while I was hoping to see something cooler related to the bezel design, I think this update will satiate the Apple faithful.
[The Michael Report: This is the iPad Air 2]