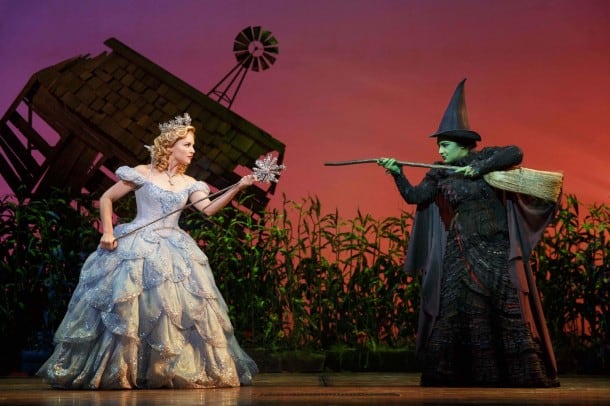 Touring shows… all too often they're the artistic equivalent of a ­­croquembouche: a perfect display of technical virtuosity combined with dubious substance. However, with respect to Wicked – which just opened at the San Jose Center for the Performing Arts – that analysis stops after the word "perfect."
Certain Broadway hits occupy a formative place in our consciousness. Growing up 45 minutes from Manhattan made ditching school and grabbing the bus to the city for a cheap matinee a no-brainer. Regardless whether the illicit pleasure magnified the experience or whether everything was magnified at that age, these were formative shows that, combined with their cast recordings, loomed large. I suspect, Wicked exercises that enormous power for many – especially those who aren't necessarily regular theatre people.
MORE BY CY ASHLEY WEBB: Water by the Spoonful (Review)
The 179 different types and finishes of leather used in the shows gloves, hats, and costume trim give you the sense that no detail was too small to get right in this show. Likewise, the power demands of this show – which equal enough juice to supply roughly 12 houses – a number that increases to 18 when you add more for sound and automation – are equally extravagant.
However, technical excellence isn't what makes this show so perfect. After all, even Bring It On: The Musical is a technical treasure trove. This show tightly holds the heart of the audience, only to liberate it at the end. With a smart story that doesn't leave you feeling like your intelligence is insulted or you've just been pandered to, Wicked leaves you leaving the theater with a spring in your step and a slightly bigger heart, which is a taller order than all the green "ozmopolitans" served up at the bar during intermission. Curiously, on this opening night,  the small gaffes, such as Nick Adams missing a step in the first half of the show, underscored that theatre is essentially an imperfectly human enterprise – and all the more precious because of that.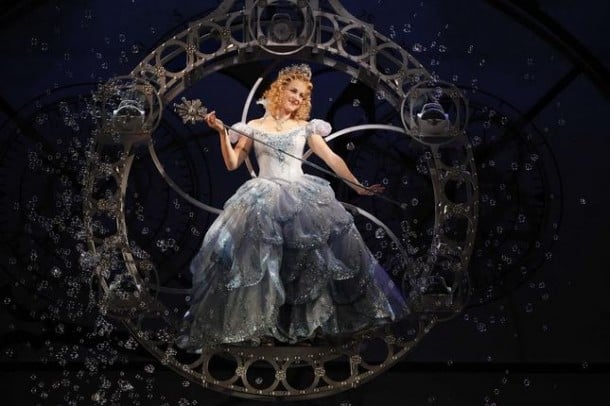 Standby Emmy Raver-Lampman stepped in at the last moment to cover Emma Hunton as Elphaba. While Hunton is undoubtedly equally good, Raver-Lampman's full, gutsy voice made the evening.
All of this is a long-winded way of saying that if you're one of the few remaining people who hasn't seen Wicked! (and I confess to having been such a person), this show will have you defying gravity for weeks to come.