Will it be a watch? Or some sort of "wearable health-monitoring device"?
Either way, a story out of Asia says that in addition to an updated iOS for tablets and smartphones, Apple also plans to release a wearable this October. According to Nikkei the wearable will feature a "centralized function to manager users' biometric information via smartphones."
Many expect the device to utilize an OLED touchscreen, possibly curved. The same article notes that a parts manufacturer has been contracted to product 3.5 million units. By way of reference, Apple typically sells anywhere from 30 to 50 million iPhones per quarter – so if what this particular manufacturer is saying is true, then clearly this is intended to be a low volume, niche product.
Competitor Samsung has already moved aggressively into wearables. The Gear Fit, just one of three of its models, has received mixed reviews, and has yet to catch on (what on earth is with that sideways-oriented display?!).
Meanwhile the health wearable market, led by the likes of FitBit, has fared somewhat better. No doubt a starting price of under $100 (for the FitBit One) has helped spur sales of the tiny device used to track calories, steps, and stairs climbed.
Google too has dabbled in wearables with its (in)famous Glass wearable. Ultimately the expensive ($1,500) first generation "Explorer" edition tended to make for a far more alluring conversation piece (privacy concerns, glassholes) than it did an actually useful product – still I can't help, but think once the idea is refined that this will lead to something truly remarkable. So we continue to wonder: is all of this hoopla just a glorious, occasionally humorous, hype-fest?
The bigger question the last few years has been:
Can Apple create yet another entirely new product category?
Under Steve Jobs, Apple redefined the desktop computing market in 1984 with the Mac. Then turned the music industry on its collective ear in 2001 with iPod. In 2007, jaws dropped with the triumphant unveiling of the iPhone – the mobile market would never be the same again.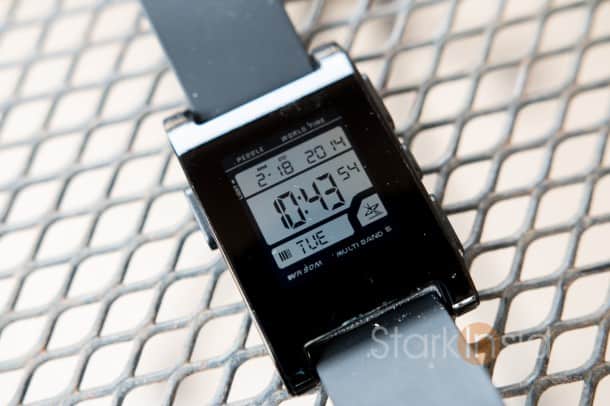 Under current CEO Tim Cook, Apple has fared well, at least financially. Many wonder though if he has the vision and je ne sais quoi that his legendary predecessor brought to the table. Under his leadership can Apple still dazzle the world when it comes to ground-breaking products?
At WWDC this week in San Francisco we got a sneak peak at what Apple has in store for its marquee platforms–notably iOS and OS X. In addition, with the HealthKit and HomeKit platforms the company revealed that it intends to further expand its almighty ecosystem beyond the traditional computing bounds of mobile devices such as phones, tablets and laptops. We will know soon enough if that strategy includes an iWatch.