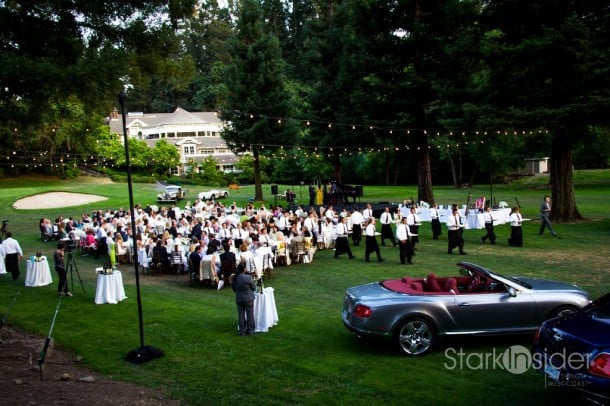 "It was ridiculous. The whole thing."
That was Minnie Driver. A few years back the actress spent a few days in Napa at one of the year's most anticipated events. Napa Valley Festival del Sole is (said with arms extended widely like Julie Andrews dancing across Swiss hilltops) a festival of festivals.
Music festival.
Arts festival.
Food and wine festival.
Or, perhaps appropriate for this mobile-driven age of mash-ups, an electric and entertaining mix of all of the above.
Minnie of course wasn't alluding to the festival itself when I had a chance to catch up with her on the sumptuous grounds at Meadowood. Film and theater actors (including Michael Keaton, Chris Noth, Amy Povich) had come together to take on a momentous creative challenge: creating four sort plays in the space of 24 hours. So, yes, the results were, ah, interesting… and outrageously entertaining to say the least. It was just one small example of what makes Festival del Sole such a creatively stimulating and memorable experience. The music, dance, and theater is taken seriously, but at the same time, not too seriously. After all this is, as the organizers are wont to say, a celebration of the "art of life."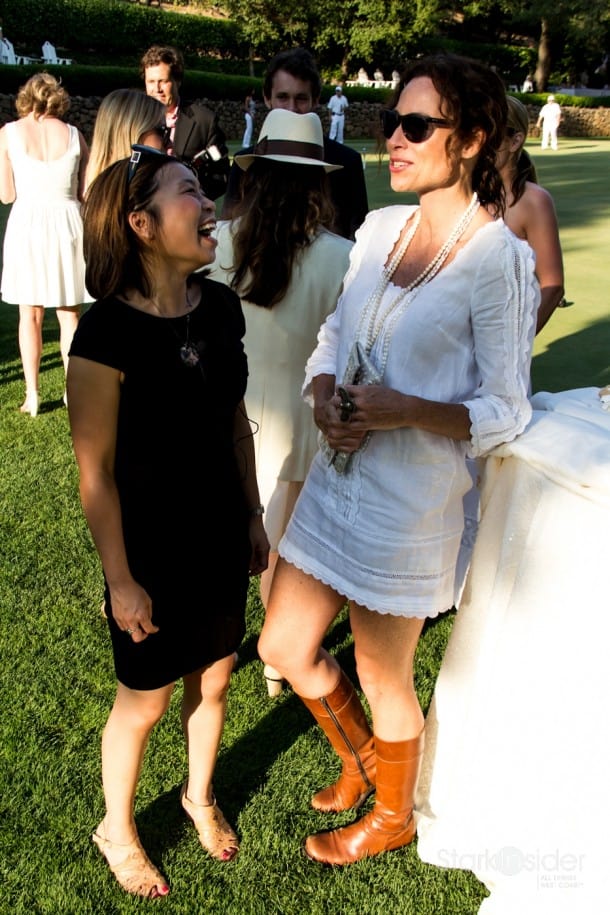 Last time Stark Insider covered the festival I admittedly gushed. "This summer evening up at Meadowood was one for the ages." Fortunately, the magic is about to happen all over again. This year Festival del Sole runs July 11-20, so you still have plenty of time to make plans.
The line-up looks as strong as ever.
Virtuoso and classical superstar Joshua Bell is just one of several marquee performers. Bell takes to the stage on opening night (July 11th) during a gala hosted by winery owner Dario Sattui at Castello di Amorosa.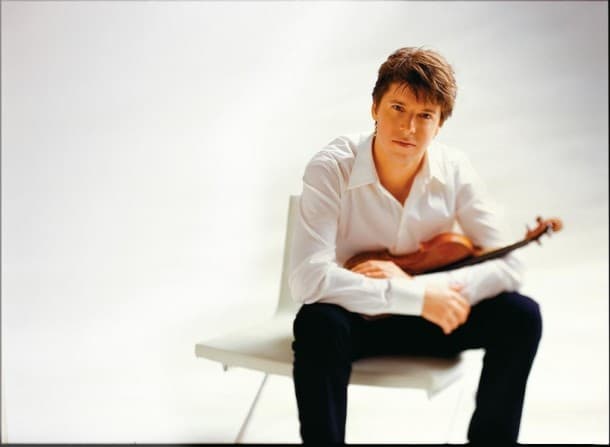 Others making appearances for the 2014 season of Festival del Sole include Maria Gresta, Michael Barrett, Jamie Bernstein, Daniel Brewbaker, Julia Bullock, Herman Cornejo, Guillaume Côté, Alondra de la Parra, Carla Dirlikov, Gregg Field, Xavier Foley, Heather Johnson, LA Virtuosi, Sarah Lane, Svetlana Lunkina, Monica Mancini, Ann Moss, Matthew Polenzani, Carlo Ponti, Renate Rohlfing, Arturo Sandoval, Polina Semionova, the Silverado Pickups, Dmitry Sitkovetsky, Sphinx Symphony Orchestra, Sphinx Virtuosi, Cory Stearns, Brian Thorsett, Antonio Truyols, James Valenti, Igor Vieira, Friedemann Vogel, Matthew Worth, Mehmet Yumak, Pinchas Zukerman, and the Zukerman ChamberPlayers.
STARK INSIDER TV: Pinot Classic and Paulée dinner in Sonoma (Video)
Variety is apparently not an issue.
All told, there will be 60 events over 10 days.
Need I even say that wine too will feature predominantly?
Over 100 wineries are scheduled to participate. Some of our favorites will be on hand once again including Ehlers, Far Niente (here's a tour of their spectacular grounds I shot on a "Perfect Day" during Premiere Napa Valley), Grgich, Mondavi, and Alpha Omega, among so many others.
Part of the organizer's mission is to not only enrich the region's cultural and economic vitality, but also to support arts education. That's a worthy ambition. In this age of mobile and social media it's sometimes easy to forget the value the arts brings to the community.
When I spoke with Richard Walker, who co-founded Festival del Sole in 2006, he told me it has become a destination event for many across the country.
"The festival becomes a reason for them to come [to Napa] and to make an annual trip and spend a few days," says Walker, "Someone told me it's kind of like the movie 'Groundhog Day' – there's a lot of familiar faces among the new ones every year."
Here's a sneak peek of Festival del Sole – once again please excuse my black attire. Remember this is in the "Wimbledon tradition," so bring out your most gorgeous white summer gowns and dresses. I hope to see you there in a few weeks!
WATCH: Festival del Sole Preview
NAPA VALLEY FESTIVAL DEL SOLE

July 11-20, 2014

[add_single_eventon id="151142″ ]

10 Days. 100 Wineries. Over 60 Events

Every July, Napa Valley is on stage.

"Music, dance and theater are artfully blended with one-of-a-kind lifestyle programs and Napa's incomparable wines and culinary delights.

The region's beauty is the backdrop for breathtaking performances, vintner's luncheons, winery dinners, wine tastings, community concerts and rejuvenating wellness activities.

This is Napa Valley Festival del Sole."